These real estate brokerages are reaching thousands of people by using the power of social media.
Before, going into the list, we would like to say that these real estate brokerages do not have to be our clients, subscribers or followers.
Furthermore, we did not solicit any real estate brokerages before the research or writing of the lists.
Here's how the Real Estate Brokerages are selected:
Initial Research on Real Estate Brokerages
We looked at hundreds of popular Real Estate Brokerages across North America. We found these real estate brokerages through different mediums including:
• Google
• Bing
• Facebook Search
• Instagram Search
• Twitter Search
Inclusions and Ranking (Objective Data)
Once we had our list of popular real estate brokerages. We looked at objective data regarding the real estate brokerages' social media presence, including the following:
Followers:
• Facebook Page Likes
• Instagram Followers
• Twitter Followers
Engagement:
• Facebook Post likes, comments, shares and views (for videos)
• Instagram Post likes and comments
• Twitter favorites and retweets
Inclusions and Ranking (Subjective Data)
Finally, we make sure that all the real estate brokerages who made the final 30 have a great social media presence based on subjective variables, including the following:
• Brand image (quality of graphic design, pictures, videos)
• Value of content (how useful the content is to followers)
• Content mix (the mix of different types of posts)
With that being said, let's get into the top list! Enjoy!


#30: SelectRE Boston – Real Estate Brokerage Firm
Do you want a brokerage that's a 100% honest with you, who knows the ins and outs of the Boston real estate, and someone who instantly responds back to your inquiries? Well, look no further and say hello to SelectRE Boston. One thing we admire about them is their Facebook page. They update it each day with articles or new listings. If you like what you see, don't be hesitant to contact them!
#29: The Keyes Company
The Keyes Company is a real estate company that possesses a sea of information based on real estate. They believe that their business is more than just about real estate and treat all of their clients like their family. Their goal is to meet all of their clients' real estate wants and needs and to make sure to do just that for each one of them! Check out their social media pages and you won't regret it!
#28: Hatch Realty
Hatch Realty is a real estate brokerage you should check out, especially if you live in North Dakota. For the people who have used Hatch Realty's services, they have been nothing less than pleased, and this shows on their Facebook page, which has 146 5-star ratings out of 149 total reviews. Check out Hatch Realty on all of their social media accounts now!
#27: Nexus Realty International
Providing quality representation in residential and commercial real estate, Nexus Realty International is known for their great customer service team and sales team all over the globe. They actively update their pages with new posts/content. Who knows, maybe you'll find your dream home with them.
#26: Gad Realty NYC – A New York Real Estate Brokerage
Gad Realty NYC is not only a top real estate brokerage but a unique brokerage as well. Gad Realty operates in New York City and is multilingual with its agents being fluent in Chinese, English, French, Hebrew, Italian, and Spanish. They also offer career advice and tips, along with blogs on their website and decor services for apartments. Check out Gad Realty NYC!
#25: Cityscape
From Toronto, Ontario in Canada, Cityscape is a top brokerage on social media. Cityscape has over 50 years of experience in the business and you should check out their social media for promos, blogs and other resources which can also be accessed from their mobile app.
#24: Pacific Union Real Estate
Pacific Union Real Estate is an established brokerage that believes in providing their clients with international reach. They have over 1,700 real estate agents service clients everywhere. If you want to see some aesthetically pleasing photos of homes, check out their social media pages!
#23: Howard Hanna New York
Being around since 1957, Howard Hanna New York has grown exponentially even being listed as one of the largest real estate brokerages back in 2015. Being an established real estate firm for almost 60 years, they have been able to quickly grasp how to market effectively using social media. They've accumulated a total following of over 180,00 people on Facebook, Instagram and Twitter. Judging by this, they aren't newbies to social media.
#22: City Living Detroit
Whether you're looking to buy or sell a home, City Living Detroit has the experience and expertise to handle all of your real estate wants and needs. Their mission is to utilize the skills and knowledge possessed by their team of real estate professionals to the best of their ability and to assist other in the process. They are a great team to work with and you can see this on their social media pages!
#21: EWM Realty International
EWM Realty International was founded in 1964 and has been selling some of Florida's most gorgeous real estate properties. Their team consists of true professionals who understand the real estate trends in Florida like no other. Professionalism, excellence and integrity are just some of the amazing qualities which they are recognized for, as well as their social media presence!
#20: Royal LePage Canada
Royal LePage Canada is one of, if not Canada's most popular real estate brokerage with an organization of over 17,000 real estate agents. They have a very resourceful website that contains real estate news, reports, surveys and more to keep you updated with real estate business in Canada. Check out Royal LePage on social media if you're interested in purchasing or selling a home in Canada.
#19: ERA Real Estate
Go check out ERA Real Estate's Facebook! They update us with constant content about everything from videos, blogs, photos and more. You will surely be inspired to purchase in New Jersey after visiting their social media pages.
#18: Beycome
Beycome is a real estate company in Miami, Florida. They make it possible to list homes on the same sites real estate agents use, even if you are selling privately. They are great at updating their followers about their improvements and accomplishments frequently on social media. They really expand your outreach when selling your own home.
#17: The Canadian Real Estate Association
Although not a brokerage but an association, The Canadian Real Estate Association represents more than 100,000 real estate agents across Canada. CREA is an important organization that connects real estate agents from coast to coast and connects agents with clients from all across the country. They are leaders in the social media world as they have over 47,000 followers in total. This is the way to go!
#16: Cushman & Wakefield
The Cushman & Wakefield team is a team of dedicated and passionate real estate agents that strive to create a positive impact in their clients' lives by providing them with an amazing and unforgettable real estate experience. They aim to be a responsible partner to their clients. Their experience, devotion and love for their career makes them an awesome candidate for when you're looking to purchase real estate.
#15: Houlihan Lawrence
With gorgeous photos of residential properties, Houlihan Lawrence's social media accounts should definitely be on your following list. We are sure once you start following them, you won't be able to get your eyes off the beautiful home interior photos they have on their Facebook feed!
#14: BOND New York Real Estate
BOND New York Real Estate is one of the largest real estate companies in New York. Their Facebook feed consists of intriguing real estate related blogs and Instagram feed offers absolutely beautiful pictures of homes and condos in New York. They're social media pages are definitely pages you don't want to miss out on. So, what are you waiting for?
#13: La Rosa Realty
With nearly 100,000 followers on social media and being one of the top 75 Residential Real Estate firms in the United States, La Rosa Realty must be doing something right! Their social media pages are all about highlighting their agents, giving you an inside look at what happens in the company and inspirational posts, which are guaranteed to get you inspired.
#12: HUD Homes USA
With thousands of followers on social media, you know HUD Homes USA are social media experts. Based in the gorgeous Agoura Hills, California, their feed is quite patriotic to say the least!
#11: William Raveis Real Estate, Mortgage & Insurance
What's unique about William Raveis is their detailed property listings that include all the information you would need about a property. Their listings are not only detailed, but also absolutely breathtaking. That's why their social media pages should certainly be checked out.
#10: Cervera Real Estate
Cervera Real Estate is a Florida based family owned and operated real estate company. Their real estate agents are professional, knowledgeable and hard working! They are known for selling some of the most stunning real estate in South Florida and have also managed to sell over 50,000 units. If that's not amazing then we don't know what is! Check their social media pages out!
#9: The Boutique Real Estate Group
The Boutique Real Estate Group have thousands of followers on social media, and their feed is filled with ethereal and unreal photos of properties in California. They promise to give the best service to all of their clients and have won a number of awards as real estate influencers, and we totally admire that!
#8: RE/MAX
With over 276,000 followers, RE/MAX is an extremely popular real estate brokerage and if you haven't already visited their social media pages, you're missing out. RE/MAX operates worldwide and has been one of the top brokerages in the US and Canada since 1999 and also serves internationally. Check out RE/MAX's website for more information!
#7: Keller Williams Realty
Keller Williams Realty is a popular and well known real estate real estate company that works towards providing clients with easy and stress free real estate experiences. The company began in 1983, so they definitely know what they're doing when it comes to real estate. They also have a popular social media page which is followed by over 100,000 followers!
#6: Coldwell Banker Real Estate
The legendary brokerage Coldwell Banker is over 100 years old and is one of the top brokerages with over 385,000 followers on social media. Coldwell Banker's services have been excellent and several top real estate agents from our previous blogs have in fact been a part of this brokerage. Coldwell Banker also has well designed websites for their main page, and their luxury real estate page which you should check out for listings and glamorous properties.
#5: Magnolia Realty
Magnolia Realty delivers stunning professional photos, directing you to dream like properties. These homes in Waco, Texas are jaw-dropping, from massive pools to lavish kitchens. Take a look at what Magnolia Realty has to offer today!
#4: The Agency
The Agency is a full-service, luxury real estate brokerage company that represents clients worldwide. They are both well known and well liked by many. Their mission is to revamp and advance the experience of buying and selling real estate through collaboration, innovation, and integrity. Their team is professional and hardworking which is why they are so great at what they do!
#3: Douglas Elliman
Douglas Elliman is the third largest real estate company in the United States. This company has a huge following on their Instagram and Facebook pages with posts of stunning property listings, blogs and company accomplishments. Their social media pages are definitely worth checking out!
#2: Redfin
Whether you're buying or selling a house, Redfin is the smart way to go. They incorporate great features for users buying a house, making the buyer's life easy with listings being update every 10 minutes. If you prefer a one on one experience with a real estate agent, that's possible too. Having an enormous following on social media, you can definitely say they are the experts you've been looking for!
#1: Century 21
Century 21 is a global real estate company that owns approximately 7,100 franchised broker offices worldwide. They're actively working to improve and increase their presence in the market to make themselves prominent worldwide. The company is dedicated to provide clients with the highest quality services and always make sure to satisfy. They have over 560,000 followers on social media, which crowns them the #1 spot as the top brokerage on social media!
---
We hope you enjoyed our list of the Top 30 Real Estate Brokerages On Social Media in 2018!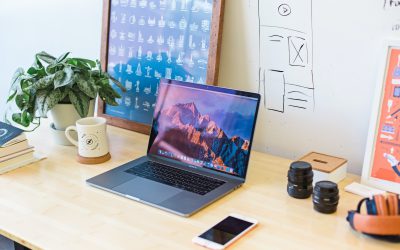 Learn how this real estate agent tripled his commissions just with social media and how you too can become a social media superstar.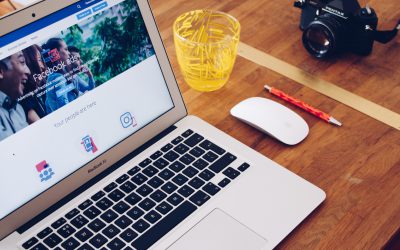 That big blue button has tempted you before right? You want to Facebook Boost your Real Estate listing. Find out why you shouldn't!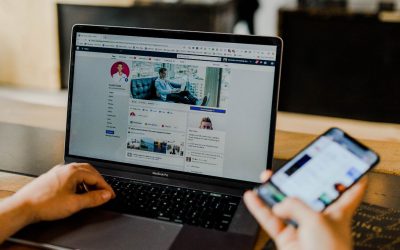 A question we get often from Realtors is "how much should I spend on social media?" Find out exactly how much to spend and how to spend it without getting ripped off!