The Wichita real estate market is being taken over by their tech-savvy real estate agents who have discovered the power of social media.
We've researched hundreds of Wichita real estate agents' social media channels and went through a certain process to select the best. We began with finding Wichita real estate agents through different mediums and then looked at objective data regarding the Wichita real estate agents' social media presence across various social media channels. Lastly, we made sure that all the Wichita real estate agents who made it to the final list have great social media presence based on subjective variables.
With that said, we present to you the Top 20 Wichita Real Estate Agents On Social Media in 2018!
Note: This article includes real estate agents from Wichita and surrounding areas
#20: Greg Robson
Greg Robson from Wichita KS Real Estate, is a real estate agent you can trust. He strives to always be upfront and honest with his clients no matter what the case and will assist you by providing top notch service with his 23+ years of experience. Check out his social media pages for the frequent new homes he posts for sale near you!
#19: Aaron Clark
Aaron Clark is a real estate agent who will treat you the way you want to be treated. At A. Clark Realty Services, he does this by making sure that your needs come first in everything he does and will even go out of his way to make sure you have the perfect home buying experience. Make sure to give Aaron a like and follow on his Facebook and Twitter pages where you can find helpful blogs and other real estate related things.
#18: Kylie Smith
You have a dream? Let Kylie Smith from Coldwell Banker build it for you! She will do anything to help you find the golden egg of your dreams, going through every rule in the book that will be of any assistance to you. Your dream is her dream and she wants to turn that dream into a reality! Check out her live discussions on Facebook about "selling tips"!
#17: Constance Fox
At Kellerman Real Estate, you could say that Constance Fox is Mother Nature herself as she can calm the storm of the home buying process! With her amazing demeanor and years of experience, buying your next home will be as stress-free as possible! If you love seeing people buy their first home, stop by her social media pages as she is always posting closures!
#16: Dan Madrigal
Want to see a magic trick? If you do, then look no further than Dan Madrigal from Madrigal Team Gold. Some say Dan is magical as he can pull a rabbit out of the hat when it comes to finding you the perfect home. If you are looking for the latest home offerings in your area, make sure to view his various social media pages.
#15: Alex Mariotti
Alex Mariotti from Better Homes and Gardens Real Estate, is a real estate agent who is driven by passion. Her utmost goal is to make sure you are 100% satisfied in getting the absolute best home for the price you want. Alex is always posting up and coming open houses on Facebook, so make sure to take a look and show some support by liking and following her other social media pages as well.
#14: Kate Wenninger
At Berkshire Hathaway Home Services, they are not your ordinary realty. With Kate Wenninger on the team, she makes sure that you're given unique and professional service that makes you feel special. Kate is known to be very knowledgeable and is a native to the Kansas area which gives her an advantage over other agents in the area. If you are interested in finding new homes for sale in your local area, stop by her social media pages!
#13: Jodi Gerken
If you don't have a home, then Jodi Gerken from Keller Williams Realty is the agent who will help you find that home. Whether it's a big home or a small home, Jodi has got the tools you need in getting your perfect home! On her website, you can view various blogs that could be helpful to anyone with concerns about the real estate industry, along with listings and more information about her. Make sure to also follow Jodi on Twitter and Instagram.
#12: Chen Liang
Chen Liang from The Liang Group specializes in helping you find the place of your dreams with his expertise. Chen is always posting useful tips to help sell your home and beautiful listings that you shouldn't miss out on! So make sure to make use of the helpful information on his Facebook page and check out his awesome listings!
#11: David Wiesemann
With various certificates, awards and accomplishments such as the "2016 RE/MAX Broker/Owner of the Year" and "The Short Sales and Foreclosure Resource" certification, David sets himself up as a very credible real estate agent. He is a skilled agent who always has a smile on his face and spreads positivity. If you are into inspirational and motivational ideas or quotes, then be sure to stop by his well established Facebook page and give it a like!
#10: Stephanie McCurdy
Look no further than to Keller Williams LLC where Stephanie McCurdy is the real estate agent you need! Her list of accomplishments that haven't been mentioned here, demonstrate her involvement in her community and her dedication to being a real estate agent. She is always posting blogs about how you can save up for your new home on her Facebook page and also make sure to check out her website to find more interesting things about Stephanie!
#9: Tricia Avila
Tricia Avila from ERA Great American Realty, is a woman who is always prepared for anything. Not only does she help you buy and sell your home, but she also knows people who can be of other assistance to you. Whether that be a contractor, plumber or anything else, Tricia has many connections to help people. Connect with Tricia Avila on her social media accounts to take the next step towards living your dream.
#8: Lucas Soltow
At Real Smart Homes, Lucas Soltow is a real estate genius. He combines social media with the power of online marketing for a combined effect that will ultimately provide you the best possible experience when it comes to buying/selling a home. With great, positive reviews on Facebook and important real estate related information, Lucas' Facebook page is definitely worth checking out!
#7: Keely Hillard
Keely Hillard from Keller Williams Realty, is a one of a kind real estate agent. A few of her accomplishments in her career so far have been winning the 2013 KWSP Rookie of the Year, and being a part of the KWSP Agent Leadership Committee in 2015, 2016 and 2018. Don't miss out on the fun things that she posts on her social media accounts. Make sure to follow and like her various pages to stay updated.
#6: Jeff Blubaugh
Jeff Blubaugh from Jeff Blubaugh Real Estate, is determined when it comes to helping you sell your home. He'll make sure you get the right price you deserve for your home. Jeff has over 10 years of experience as a real estate investor and agent, and a Masters in Business Management along with various certifications, making him a credible and certified agent. Check out his social media pages to find more information about himself and his brokerage.
#5: Ashley McKie
According to Ashley McKie's social media followers, Ashley is said to be a very motivated and positive person which are already good qualities that you'd want from your real estate agent. Ashley has received a Bachelors in Business Administration from the University of North Texas and has won a rare John Michael Kohler award. Check out her personal website to see listings in the area and real estate related blogs which you can also catch on her other social media pages.
#4: Lynette Chapman
If you are needing to buy a house, Lynette Chapman from Lynette Chapman Real Estate, is the agent you want. With over 18 years of experience, helping her clients is her goal and she'll do it on your terms as she is always flexible. Lynette is doing an exceptional job and you should approach her if you are interested in buying or selling a home in Wichita by connecting with her on social media.
#3: Natalie Moyer
Natalie Moyer is a native of Wichita and is an expert of the area in which she operates. She has thousands of followers on social media and shares useful blogs on her Twitter account related to real estate. A fun fact, prior to being a real estate agent, Natalie used to be a litigation paralegal! Check out her well designed personal website which contains listings and even neighborhood tours!
#2: Ryan Rust
A quote that you can often find on Ryan Rust's social media pages is, "You can have everything in life you want if you will just help enough other people get what they want", by Zig Ziglar. Ryan follows this idea through his real estate work each day. Ryan has received nothing but the most positive reviews from his clients which can be viewed on his website and Facebook page. He is consistently active on social media and regularly posts various listings in the area. Check out his social media pages now!
#1: Cole Cook
Cole Cook from Berkshire Hathaway, is a top real estate agent in Wichita. His objective as a real estate professional is to provide his clients with a home that is beautiful inside and out and the perfect home that has constantly been on your mind! With over 10,000 social media followers, you can easily say Cole is one of the top real estate agents on social media in his city. Cole is always giving real estate tips and tricks on his Facebook so be sure to stop by if you need some help!
---
We hope you enjoyed our list of the Top 20 Wichita Real Estate Agents On Social Media in 2018!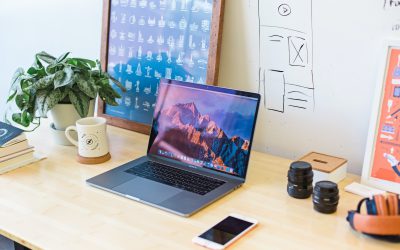 Learn how this real estate agent tripled his commissions just with social media and how you too can become a social media superstar.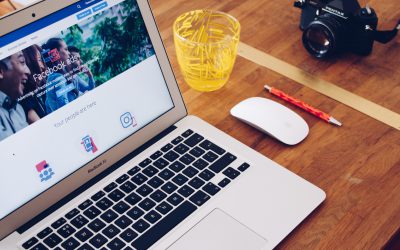 That big blue button has tempted you before right? You want to Facebook Boost your Real Estate listing. Find out why you shouldn't!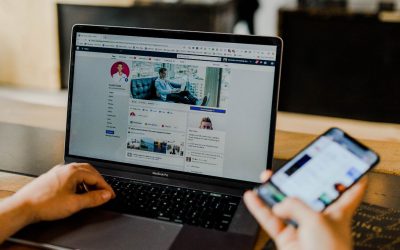 A question we get often from Realtors is "how much should I spend on social media?" Find out exactly how much to spend and how to spend it without getting ripped off!