These Texas real estate agents are crushing social media in this great state.
The Texas real estate market is being taken over by these incredible Realtors on social media.
These Realtors have leveraged Facebook, Instagram, and other social media channels to expand their reach to thousands of people in Texas.
When it comes to Texas real estate and social media, these Realtors are the best of the best.
#20: Daira Vasquez
Daira is doing an amazing job on social media, especially on Instagram.
She shares her real estate adventures along with some great real estate photos.
#19: Nicole Shields
As seen from her picture, this isn't the first award Nicole is getting for her spectacular real estate career.
Her bright and positive social media presence has surely helped her achieve her success in real estate so far!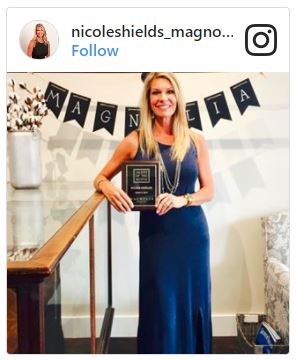 #18: Paige Houston
Paige is seen here on the right in one of her high quality Instagram posts. The homes she lists and sell are spectacular. Luckily for us, she shares them on social media for everyone to enjoy.
#17: Kelly Gonzalez
Kelly is very active on social media and we can tell it pays off!
She has a steady stream of photos with her happy clients. That's a great way to show that she gets the job done right!
#16: Reina Amandi
Reina has a huge Instagram following. Part of that is surely due to the amazing carousel posts with great pictures of her recent listings. Her Instagram is one of the best real estate accounts we've ever seen!
#15: Dani Steece
Dani Steece has been featured on PropertySpark's top Realtor lists before. In fact, she's one of the Top 20 Young Real Estate Agents on Social Media!
That being said, we're excited to feature her again on this list of Texas realtors. Congrats again Danny!
#14: Kaitlin Lovern
Kaitlin is making serious waves on social media. She mixes up her content with real estate and a touch of her fun personal adventures. We love it!
#13: Jonathan Cook
Jonathan Cook is a local celebrity and Realtor! From his social media posts we can also tell that he's an avid golfer. We're not sure how he manages to do all of these things at once, but it's great and we love that he's sharing it with the world!
#12: Tami Price
Tami is all real estate. She lists, shows and sells homes. It's clear too that she always makes her clients happy.
We specifically love one of her pictures where she's wearing a Make Real Estate Great Again hat – simply awesome!
#11: Robert & Mari Gomez
Robert & Mari Gomez are a great team! Together they have a thriving Facebook page with tons of great real estate content. They serve a predominantly spanish market and we can tell that they serve them well!
#10: Ana Sanchez
Ana Sanchez doesn't stop! Her Facebook page has new listings all the time. Furthermore, she has tons of people engaging on her posts. Great stuff Ana!
#9: Scott Malouff
Scott is a young Realtor on the rise. His social media activity is frequent because he's always busy and when it comes to real estate, busy is a great thing! Just from his social media presence, we think Scott is going to rise even higher than he already has!
#8: David Garcia
David Garcia and the Greater San Antonio Real Estate team are a dominant force in the world of Texas real estate. His team's social media activity is great and his personal posts are awesome too!
#7: Le Nguyen
Le Ngyuen keeps real estate exciting! His Facebook page is full of listings that people absolutely love. His Instagram account has some real estate too. But, his Instagram followers get a peek into his fun life as well!
#6: Courtney McDonald
Courtney has over a decade of experience in real estate. Throughout her career she's amassed a huge following on social media. Check out her Facebook page!
Her experience and dedication to social media is a testament to her hard work.
#5: Travis Harris
Travis Harris sells Houston. That's his slogan and we couldn't agree more. His Instagram and Facebook accounts are filled with happy clients holding sold signs and incredible photos of recent real estate. There's no doubt that Travis is doing an amazing job.
#4: Susan Flores
Susan Flores has over 4,000 Facebook likes and it's still growing! We love that she congratulates her clients when they buy a home. She also posts great listing pictures that her fans love.
#3: Danny Force
Danny Force is unstoppable! He just keeps selling homes! He's a true force in real estate – no pun intended. We love that he shares his busy and successful real estate life with thousands of his followers across social media.
#2: Ced Thomas
Ced is crushing the real estate social media game on Facebook and Instagram! According to his Instagram bio he's a Brand/Marketing Specialist – we can tell! We love his mix of videos, listings, graphics and pictures. He keeps it interesting for everybody!
#1: Lucas Sanchez
Lucas Sanchez has over 9,000 Facebook likes and isn't stopping there. His posts get hundreds of engagements from happy followers. He also has a couple thriving Instagram accounts including his personal one and his business account. Lucas is dominating social media on all levels!
---
We hope you enjoyed our list of the Top 20 Texas Real Estate Agents On Social Media!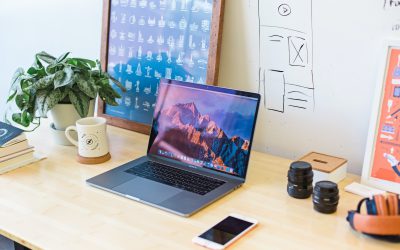 Learn how this real estate agent tripled his commissions just with social media and how you too can become a social media superstar.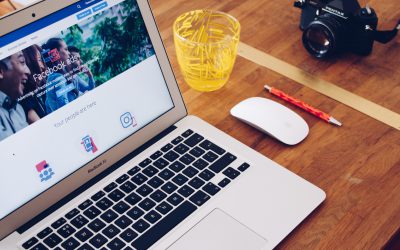 That big blue button has tempted you before right? You want to Facebook Boost your Real Estate listing. Find out why you shouldn't!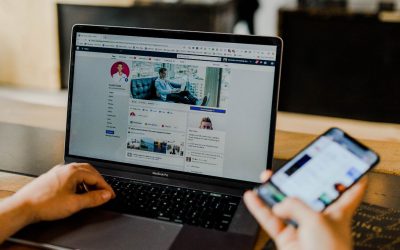 A question we get often from Realtors is "how much should I spend on social media?" Find out exactly how much to spend and how to spend it without getting ripped off!