These Louisville real estate agents are out on a mission to be your best agent by integrating social media in their jobs.
We've researched hundreds of Louisville real estate agents' social media channels and went through a certain process to select the best. We began with finding Louisville real estate agents through different mediums and then looked at objective data regarding the Louisville real estate agents' social media presence across various social media channels. Lastly, we made sure that all the Louisville real estate agents who made it to the final list have great social media presence based on subjective variables.
With that said, we present to you the Top 20 Louisville Real Estate Agents On Social Media in 2018!
#20: The Hoagland Real Estate Group
This incredible team of two are taking Louisville real estate by storm. Matthew Hoagland and Michael Secor are a small, but effective team. They use Facebook as a means to advertise their properties and also share valuable insight related to anything real estate. Make sure not to miss out on this great page and give them a follow right now!
#19: Gale Curwen Cox
Gale Curwen Cox is your local Louisville real estate expert who represent's the area's most exceptional properties and as well, uses the most innovative technology available! If you think finding a house is hard, look up to Gale who makes it look super easy. Find her and her team on Facebook where they are always posting about new listings in your area, as well as always welcoming new agents to the team.
#18: Terri Bass
If you are looking for someone with years of expertise and wisdom, look no further than Terri Bass from Lenihan Sotheby's International Realty. Her ultimate goal is to make her client's wishes come true just like a genie. On Facebook, she may not be the most famous real estate agent, but the things that she does choose to post is some great content that should not be missed.
#17: Wendi Cornell
Not only can Wendi Cornell help you find just the right house, but she can also aide you in financing your new home with her 20+ years of banking. At Red Edge Realty, her mission is to give you the perfect home, no matter how hard it is to find! On her Facebook page, she regularly posts pictures of couples buying their new home!
#16: Bea Metts
Sometimes, when buying a home, you may want to find out about the construction aspects of the house. If that's so, then Bea Metts from Red Edge Realty can give you just that as she has over 30 years of experience in a family-owned construction company. For fun, she posts sweepstakes to win things like cash on her Facebook page. Check her out on social media!
#15: Shamus Greene
At Shamus Greene Realty, Shamus Greene strives to make the buying process as seamless and as easy as possible. Shamus desires to give you the absolute best value of your home. On Twitter and Facebook he regularly posts articles that talk about how technology can better benefit your home and more.
#14: Katie Price
Katie Price is a real estate agent at Berkshire Hathaway Home Services and is one of the few agents who believes in integrity and will give you the right home at the right price no matter how hard it may be. Time and time again, many clients have loved her expertise and professionalism in getting them the perfect home. Check out Katie's postings of gorgeous homes on her Facebook page!
#13: Adam Caperton
As the owner of Caperton Realty, Adam Caperton and his agents will give you a home buying experience you will never forget. He is always honest, upfront, yet also aggressive in negotiating contracts. If you are looking for the latest Louisville listings, make sure to check him out on social media on his Facebook page.
#12: Dolly Rivero
If you have a dream, Dolly Rivero will help you achieve that dream! Dolly does this with her amazing team of agents at Elite KY Homes. In addition, Dolly and her agents can assist you in Spanish! On Twitter, you can expect to find pictures of her family, her team and more!
#11: Mark Green
Built upon biblical principles, Mark Green owns a 3-in-1 business; a real estate agency, interior design studio, and a construction company. All three are collectively named Covenant. Each home he sells is built directly by his company and once built, his team can help you design your newly bought home's interior to your desires. On Twitter and Facebook you can take a look at all of the home renovations he has done.
#10: Denise Wisdom
Working at WSG Homes, Denise Wisdom has a vast knowledge of any style home you can think of. Whether it's a condo, single-family home, a luxury property, or anything else for that matter, she's got the wisdom that will help you find the perfect place. Follow her on Facebook and you can expect to find invitations to fun workshops/seminars that can help you plan for your future home.
#9: Gilbert Zaldivar
ZHomes Real Estate is the home to Gilbert Zaldivar where he's dedicated to helping you find a place that YOU can call home. His passion is to help his community and he does just that by being a real estate agent. You can find him posting pictures of his everyday work life and his family across social media.
#8: Scott Breland
Scott Breland's motto is, "if you aren't moving, we'll get you moving!" He does just that while working at Keller Williams Realty and knows that family is important. That's why Scott makes sure that the home he presents to you is the perfect home for you. Looking to tour a home? Catch him on Facebook where he frequently tells people where to meet him for viewings.
#7: Ryan Brown
At Ryan Brown Realty, finding homes is Ryan Brown's specialty. With his years of experience, finding your home is easier than ever before. Find him posting home renovations and gorgeous 3-4 bedroom homes on Facebook, along with interesting blog posts you should check out!
#6: Zach Fry
Zach Fry is an agent who understands that buying a home is more than just a simple transaction. He knows it's a life changing decision therefore, he'll deliver nothing but the best when it comes to helping you find your dream home. Looking for houses that will soon be for sale? Check out his Twitter as he's always posting new listings from Mr. Louisville Real Estate, the real estate company he owns!
#5: Diamond Shirley
Diamond Shirley works at Kentuckiana Realty; a realty that specializes in helping you find the right home in either Kentucky or Indiana. Her top priority is to help you find the home that you will never want to leave. Be sure to stop by her Facebook page to congratulate all the people buying their new homes! Who knows, you might be one of them soon!
#4: Daniel Mudd
Daniel Mudd isn't just like any other real estate agent. With his real estate agency, United Real Estate, they are more unique. He doesn't just help you find a home and doesn't just sell your home, but his company will also re-paint your home with professionalism making sure your home's appearance is in tip-top shape. Be sure to stop by his Facebook page to view his latest listings.
#3: Ashley Hogan
Ashley Hogan has expertise related to real estate which includes specializing in retirement properties, land, farm properties, new construction and more! If you love lakefront properties, be sure to check out her Facebook page where she always posts about an upcoming lakefront property for sale. At Keller Williams Realty, she strives to get your home 'simply sold'!
#2: Tracy French
At RE/MAX Premier Properties, you can expect to find Tracy French keeping her clients up to date in the buying process. If you ever have any concerns or questions, she will not hesitate to get back to you as soon as she can. If you are ever wanting to attend an open house, be sure to stop by her Facebook page as she is always listing new events!
#1: Jay Pitts
You have a bazillion questions? Jay Pitts has your answers! Working at RE/MAX Premier Properties, Jay and his fellow agents will guide you into the home buying process, making it super simple for you. You can always find him posting things on his blog page and make sure to listen to his weekly podcasts on Facebook that will help you in the home buying process!
---
We hope you enjoyed our list of the Top 20 Louisville Real Estate Agents On Social Media in 2018!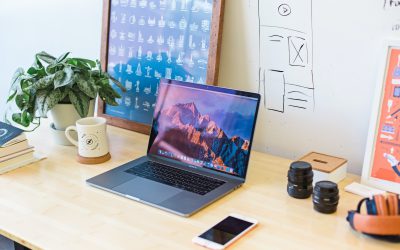 Learn how this real estate agent tripled his commissions just with social media and how you too can become a social media superstar.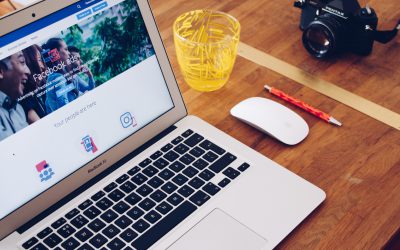 That big blue button has tempted you before right? You want to Facebook Boost your Real Estate listing. Find out why you shouldn't!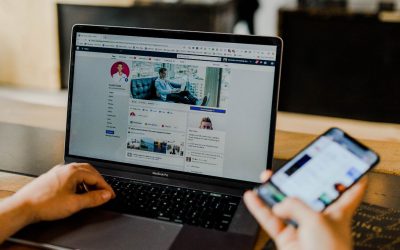 A question we get often from Realtors is "how much should I spend on social media?" Find out exactly how much to spend and how to spend it without getting ripped off!