Viral and funny real estate videos are a surprisingly big deal on YouTube. We searched through as many funny videos as we could find and came up with the Top 20 Funniest Real Estate Videos Of All Time. Enjoy!
#20 San Antonio's Real Estate Agent: Victor Espinoza Funny Shoot 
1,012 views
This funny video is about agent Victor Espinoza who visits a home on his listing and makes humorous jokes about things he needs to update or fix so that he can make the home even better. Now that is dedication.
#19 Funny Gay Realtor – Car Rants
1,365 views
Hilarious real estate agent Scott Robeson records himself while in the car and makes many funny jokes that will have you laughing non-stop. His sense of humour is loved by many which is why he also has thousands of subscribers!
#18 24/7 Customer Care – Bruno Mars Real Estate Parody – Kyle Visser FEAT. KP
1,404 views
If there's anyone who knows how to write a funny parody then its Kyle Visser. His hilarious parody of the song 24K Magic by Bruno Mars is hilarious and features the funniest costumes and lyrics.
#17 Funny Realtor Bobby Brandon – How NOT to sell real estate 
1,828 views
This video features a hilarious comedian who makes jokes relating to real estate for a large crowd of people. His jokes not only had them laughing hysterically but will have you laughing too.
#16 Funniest Real Estate Tour Ever! VOORHEES REALTY! (IT Movie Parody)
1,894 views
This video is a skit done by Voorhees Realty. It is about an absent minded real estate agent who takes a family on a hilariously scary open house tour and captures their reactions the whole time.
#15 Comedy In real estate – Ascension Parish Realtor Stories 
2,339 views
An excellent skit by Kristina Smallhorn, where she imitates many clients mashed together while showing them a home. She is giving us a snippet of what comedy is in real estate. Definitely worth watching!
#14 Hilarious Funny Real Estate Video with Rob Golfi – 20 Minute Workout 
3,790 views
This ad for Rob Golfis RE/MAX Realty team is a hilarious video about him showing a couple one of the homes on his listings and discovering that there are people working out in one of the rooms. Their reaction is priceless!
#13 Funny Open House This Sunday in Bradenton Florida | real estate agent hilarious video dancing 
4,682 views
Take a look at this funny twist on a standard open house video by Forbes Property group. It's reached nearly 5,000 people and it won't fail to trigger your funny bone!
#12 Not Your Regular Real Estate Video… 
7,003 views
The Terrier Team takes virtual video house tours to another level! In this video they do a virtual house tour but with a twist… they're rapping all the information!
#11 Funny Real Estate video with Jimmy Fallon and Aaron Drussel 
7,395 views
This hilarious real estate movie trailer of "Drussel, The Real Estate Muscle" by Aaron Drussel is an edited video starring Jimmy Fallon and himself. Watch it and you won't regret it!
#10 Lindsey Jean Real Estate Expert and Funny Girl 
8,068 views
The one thing to take from this video from what Lindey Jean said and demonstrated is make sure to feel at home when selling a property. Lindsey Jean makes this guided tour a fun adventure in this video!
#9 Cowboys – Showdown on Main Street – Funny Real Estate Videos 
8,526 views
One of the first happy endings to a western showdown? This may just be one of the funniest showdowns on YouTube, and a well prepared video by Landmark Realty. Watch this video for a good laugh.
#8 Jasleen Real Estate Broker FALLS IN POOL!!! 
9,244 views
This hilarious video is about a real estate agent following up with her client to see how she likes the new home she bought but ends in a very funny and unexpected way which will surely have you laughing.
#7 The Lighter Side of being a Real Estate Agent 
10,539 views
Have you ever wanted to know what it feels like to be a real estate agent? Here are a few funny clips of Leonardo DiCaprio showing you some of the things real estate agents go through in reality!
#6 (Funny Video!) Jason C Campbell, Broker of Option One Real Estate 
15,703 views
In this comedic video, Jason Campbell really shows off his awesome personality while dropping some pretty funny jokes. His jokes are subtle but still affective and will make you chuckle once you watch this video!
#5 Old Spice Parody – Funny Real Estate Videos, Funny Realtors video
40,797 views
Everyone loved the classic Old Spice commercials that started with "Hello ladies, look at your man, now look at me…" This is a real estate agent parody and we love it!
#4 Realtor Comedy: "The Crazy Buyer" by The Broke Agent
84,038 views
The Broke Agent has to be one of the funniest, if not the funniest online publications for real estate agents. This video is their most viewed real estate video on Youtube and we believe that's for good reason – it's hilarious!
#3 God Made A Realtor 
182,829 views
In this funny video, a narrator speaks and gives many funny reasons about "why God made a realtor". If this video doesn't have you chuckling then we don't know what will!
#2 Adele – Hello Realtor Parody
307,553 views
In this video, Megan Hill Mitchum acts as the ultra-famous Adele and she nails it! This is not only one of the funniest, but it's also one of the most viewed real estate videos! Ever! Here's our favorite line: "Hello, it's me, I've been wondering if after all this time you'd like to meet to go over a purchase agreement… the average buyer sees 12 homes but we've seen 63!"
#1 Things Real Estate Agents and Loan Officers Wish They Could Say
394,582 views
If you're a real estate agent or a loan officer reading this… you have definitely thought of saying these things at least once in your life! But of course, you're a professional so you hold it back. Check out the top funniest real estate video of all time!
---
Thanks for reading! We hope you enjoyed our list!
The list rankings were based on the number of views of funny real estate videos that PropertySpark online marketing experts researched on YouTube.
What to read next, why you can't just boost your real estate listing on Facebook: http://propertyspark.com/cant-just-facebook-boost-real-estate-listing/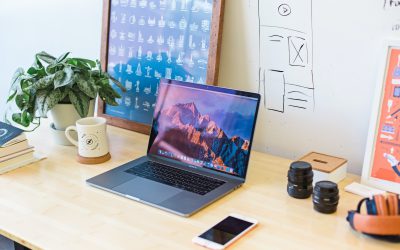 Learn how this real estate agent tripled his commissions just with social media and how you too can become a social media superstar.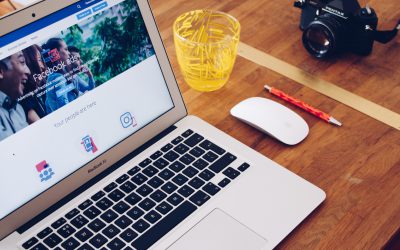 That big blue button has tempted you before right? You want to Facebook Boost your Real Estate listing. Find out why you shouldn't!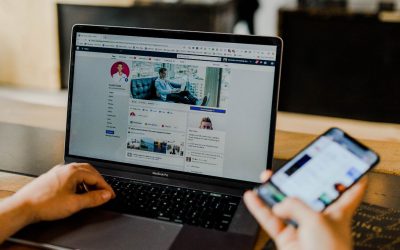 A question we get often from Realtors is "how much should I spend on social media?" Find out exactly how much to spend and how to spend it without getting ripped off!