These Providence real estate agents are serving up a unique and personal approach when it comes to helping their clients find their dream home.
We've researched hundreds of Providence Real real estate agents' social media channels and went through a certain process to select the best. We began with finding Providence real estate agents through different mediums and then looked at objective data regarding the Providence real estate agents' social media presence across various social media channels. Lastly, we made sure that all the Providence real estate agents who made it to the final list have great social media presence based on subjective variables.
With that said, we present to you the Top 15 Providence Real Estate Agents On Social Media In 2019!
#15: Anne Keft
Protecting your real estate needs is Anne Keft of Keft Properties. Buying, selling or a first-time homebuyer, whatever your real estate status, let Anne guide you to a home. Buying a home can be overwhelming especially when it comes to a market where things change constantly, Anne can guide and help you. For more, why not visit her on Facebook today.
#14: Chris Healy
Looking for a Providence real estate agent who will work to get you the best price? That would be Providence real estate agent Chris Healy of Providence East Side. With years of experience under his belt, and a five-star rating, Chris is showcasing Top 40 homes. Start the journey and start the search with Chris Healy online.
#13: David Sullivan
20 years and counting, David Sullivan is Providence is "Mister 3 Percent" for his competitive commission rates. Whether you are moving to Providence or looking to invest in the real estate market, let David's experience guide you to smart investments. For more, visit him online or drop him a line.
<
#12: Clare Kearney
Ring on spring with Clare Kearney as she shows you all the latest in Providence real estate. From family homes with the picket fence to rental units and more – whatever your real estate needs, let Clare show you all the finest homes. Long-term or short term, let Clare find you the term for you!
#11: Julie King
Customer satisfaction, professionalism and dedication, that is Providence real estate agent, Julie King. Dedicated to going the extra mile for her clients, Julie is helping both buyers and seller, no matter your budget and no matter your needs. Start the journey to your home with Julie in Providence, you won't regret it.
#10: Gina Howarth
Find that perfect waterfront property with Gina Howarth of Remax Realty. Gina offers million-dollar homes that have a view to match the price. With 16 years and counting of experience, don't miss out on a listing or an opportunity to find that dream home and waterfront property.
#9: Jeff Harris
"Jeff helps you move" is the slogan for Providence real estate agent Jeff Harris. Going above and beyond is how Jeff strives to ensure his clients have the best experience. No matter their needs, budget or whether they are starting off in the industry, Jeff is prepared to show he can help you find that house to call home. For more, why not check Jeff out on Facebook and Instagram, you never know if that next post is the one for you.
#8: Tara Christiansen
Buying or selling – Tara Christiansen is ready to help. Taking the stress out of selling your home to buying and entering the market, Tara is ready to help. Whatever your needs in Providence, let Tara guide you to all the luxury listings. Why not start the search online with Tara – from Facebook to Twitter and Instagram.
#7: Ben Scungio
Get 5-star real estate service with Ben Scungio of Providence. Dedicated and passionate, Ben works to meet and satisfy his client's real estate needs. Serving excellence in Providence, Ben is ready to match home with the owner – don't miss out on your chance to find the keys to your home.
#6: Ashley S. Leonard
Welcome to Providence – and welcome to Ashley S. Leonard, a real estate agent who is ready to put her years of experience to use. Whether you are looking at buying your first home or relocating to the city, let Ashley guide you from start to finish. With the help of Facebook and her website, you'll never miss a beat on all that Providence has to offer.
#5: Mark McHugh
Come first with Mark McHugh of Clearmark Real Estate in Providence. Mark and team are a client-focused company who specializes in residential properties. So, whether you are a first-time homebuyer, looking to sell or get into the real estate market, Mark is ready to help. To view listings by Mark and Clearmark Real Estate, visit him on Facebook or Instagram, you never know if that next home is the one for you.
#4: Courtney Grady
Quality, commitment and proactive – these are the values of Providence real estate agent Courtney Grady. Committed to providing the highest level of client-services, Courtney seeks to show you all that Providence has to offer. From multi-units to bustling city living, whatever your real estate needs, Courtney is ready to help. For more, visit her online and check out her posts, who knows if that next listing is the home you've been waiting for.
#3: Alyson Roslonek
Buy, sell or build – whatever your Providence real estate needs are, Alyson Roslonek of Home with Alyson is ready to help. With multi-million-dollar listings – Alyson works to provide her clients with options and insight into the Providence real estate market. Don't feel overwhelmed and don't feel stressed – Alyson is ready to help you get the key to your dream home.
#2: Ana Benzant
Don't miss a listing with White Lions Real Estate agent Ana Benzant. From investment properties to buying and selling – Ana and team are ready to help. Her dedication, passion and eagerness will transpire into helping you land that dream home.
#1: Emilio DiSpirito
Looking for 5-star customer service when it comes to real estate in Providence? Why not team up with Emilio DiSpirito and team. Emilio is part of the Northeast is number 1 team for HomeSmart professional – why not having a winning team on your side. Buying or selling, whatever your needs are, check out Emilio and team online at Facebook, Twitter and Instagram today. Buying or selling – the DiSpirito team is ready to help!
---
We hope you enjoyed our list of the Top 15 Providence Real Estate Agents On Social Media In 2019!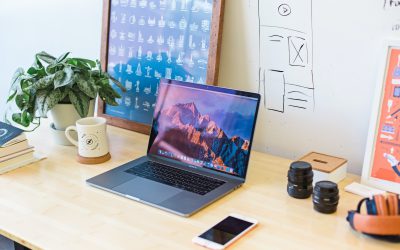 Learn how this real estate agent tripled his commissions just with social media and how you too can become a social media superstar.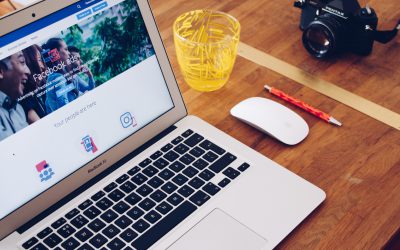 That big blue button has tempted you before right? You want to Facebook Boost your Real Estate listing. Find out why you shouldn't!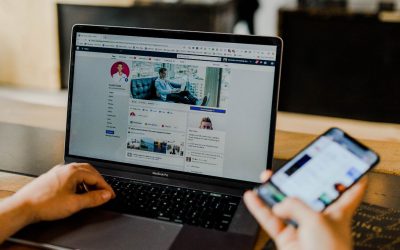 A question we get often from Realtors is "how much should I spend on social media?" Find out exactly how much to spend and how to spend it without getting ripped off!