These Gilbert real estate agents have found their edge in the real estate industry by turning to multiple social media platforms.
We've researched hundreds of Gilbert real estate agents' social media channels and went through a certain process to select the best. We began with finding Gilbert real estate agents through different mediums and then looked at objective data regarding the Gilbert real estate agents' social media presence across various social media channels. Lastly, we made sure that all the Gilbert real estate agents who made it to the final list have great social media presence based on subjective variables.
With that said, we present to you the Top 15 Gilbert Real Estate Agents On Social Media In 2019!
#15: Rachael Richards
Whether you are buying or selling, Rachel Richards offers customized real estate approaches to ensuring that her client needs are met. Using both Facebook and her website, Rachel provides a data bank of Gilbert real estate properties. No matter your budget, or the number of bedrooms you need – Rachel can match home with an owner in the Gilbert county.
#14: Katrina Deist-Zemar
With 28 -years and counting of Gilbert real estate experience – Katrina Deist-Zemar is helping both buyers and sellers reach their dreams. Whether you are looking to upgrade that one-bedroom apartment to a family home, Katrina is sure to have a listing for you. Using Facebook and her website, Katrina is making an often stressful process a simple and stress-free one. .
#13: Anna Jonsson
Working with clients who are either buying or selling, Anna Jonsson is using Facebook and her website to provide helpful real estate market tools and insight. From trends and when to buy, Anna works with her clients to ensure they have the best experience, but also they get the most out of their investment. Don't miss an opportunity to learn about the Gilbert real estate market with Anna.
#12: Doug Morgan
Doug Morgan is a Gilbert real estate agent who has over 20 years of experience and knowledge. Using social media platforms such as Facebook – Doug offers listings that have newly entered the market to listings that have had price changes, shop smart with Doug. Entering the real estate market can be daunting, it doesn't have to be when you have Doug and all his real estate experience to guide you.
#11: Melanie Nemetz
Fostering relationships is what makes Melanie Nemetz a 5-star real estate agent in Gilbert. Offering over ten years of real estate wealth and experience, Melanie is helping people find their dream home. Whether you are buying or selling, the real estate market is one that is a costly and substantial investment which is why it's essential to do so with confidence and experience. To see how Melanie can foster a relationship with clients of Gilbert, visit her on Facebook, Twitter or Instagram – who knows what you might find.
#10: Jamie and Kristen Wagner
Jamie and Kristen Wagner are a Gilbert real estate power-duo that are working to ensure their client needs and dreams are realized. From family homes to vacant lots, don't let the fear of the real estate market overwhelm you. Using Facebook and their website, the Wagners' are showcasing all active, new and price changed listings in the Gilbert area. Find that perfect home at any price with Jamie and Kristen Wagner.
#9: Amber Black
Third generation real estate agent Amber Black believes in "H.O.P.E – helping other people every day" and this is how she ensures her clients are happy customers. Entering the real estate market for the first, second or third time is always an adventure – why not do so with experience on your side. Using Facebook and her website, Amber is spreading real estate knowledge and insight to ensure clients have all the information before the investment of a lifetime.
#8: Dani Miller
Finding a real estate agent can be overwhelming and stressful – Dani Miller is a hands-on Gilbert real estate agent who works to ensure her clients know about making the big decision. Whether you are buying or selling – or just renting for temporary relocation to the area, let Dani and Facebook find you that place to call your own. No matter your budget, no matter your real estate needs – let her help you find that home.
#7: Wendy Macica
Buying, selling or leasing – Wendy Macica is a Gilbert real estate agent who offers a one-stop shop in service. Working with clients to find that house to love and turn to a home, Wendy offers open-listings on homes in the Gilbert area that are at prices that are just too good to believe. So, whether it's upgrading for your growing family or upgrading to the real estate market of Gilbert, like Wendy be your 5-star customer service real estate agent.
#6: Christian Bissing
With nearly 17 years of real estate experience in Gilbert – Christian Bissing is showcasing luxury living and million-dollar views in the area. A multi-lingual real estate agent, Christian is not only experienced in real-estate, but he can provide a wealth of knowledge and insight on real estate trends. With homes that exude luxury and views that are out of this world, visit Christian online on Facebook – who knows that next post may be the home for you.
#5: Christy Hijar
A native to the Gilbert, Arizona area, Christy Hijar is providing informative and helpful real estate market insight. From trends to selling opportunities – Christy is showcasing all that Gilbert has to offer, no matter the budget, no matter the need and no matter the lifestyle. For more on how Christy can be your real estate agent, visit her on Facebook and Instagram today.
#4: Michelle Shelton
From rancher style homes to suburbia bungalows, whatever your home desire may be, you can be sure that Michelle Shelton has a listing for you. Working with her clients, Michelle looks to pair home with an owner with the lifestyle they deserve. Whether it's a backyard pool one seeks or a picture-perfect desert backyard – Facebook, Twitter, don't miss out on posts by Michelle.
#3: Amy Jones
There's no place like home with Amy Jones as your Gilbert real estate agent. With over a decade of experience buying and selling homes, Amy shares her real estate knowledge on matching the house with the perfect owner. Feel confident listing and buying with Amy – no matter your budget, no matter your needs, Amy can ensure you find that place to call yours stress-free.
#2: Derek Sivley
Your home is your most significant asset which is why Derek Sivley works to ensure when it comes to selling you get the most on your return but more importantly you have all the information to make an informed decision when purchasing. With over 30 years of real estate experience – he can provide the knowledge of shopping for a home in the Gilbert area – whether your budget is on a high or low end, Derek offers listings to surely meet your needs. Buy with confidence and buy with knowledge, why not shop with Derek in Gilbert.
#1: Shawn Rogers
Looking for a change in scenery or maybe you are relocating to the Gilbert area, whatever your residential or commercial needs be Shawn Rogers is ready to help. Buying, selling, renting or investing – no matter your real estate goals, Shawn works to ensure you receive quality service but also informed insight on the ever-changing real estate market. Why not visit Shawn on Facebook or online on his website and let Mister Rogers find you your Gilbert community to call home.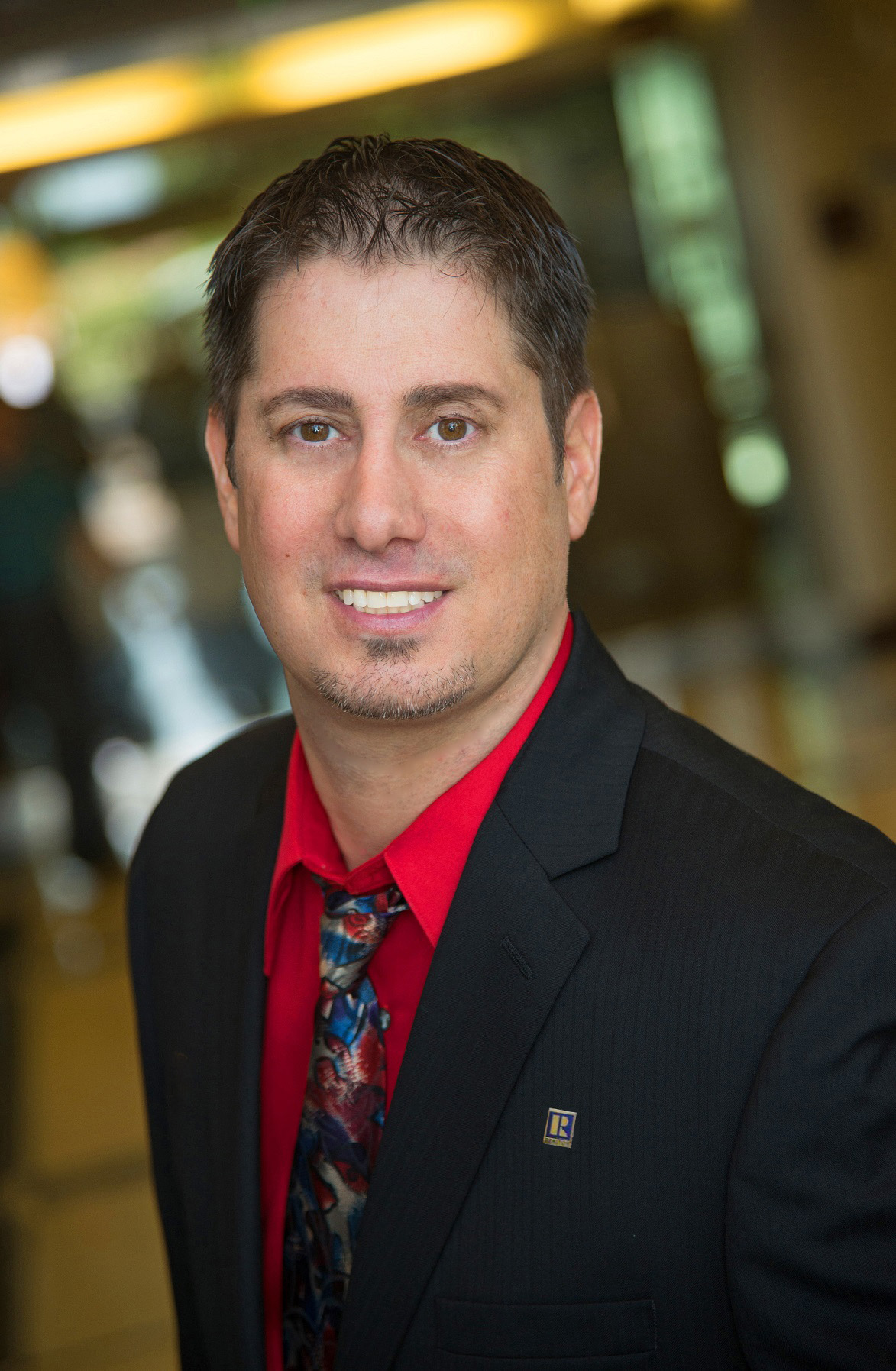 *** Buying – Selling – Renting ***
---
We hope you enjoyed our list of the Top 15 Gilbert Real Estate Agents On Social Media In 2019!

Sharing is caring!
Articles, posts and lists are based on objective data, subjective analysis and the opinions of social media and real estate experts at PropertySpark. If you or your brand are mentioned anywhere on the site and would like it to be taken off please contact us. Rankings on the lists are at the sole discretion of experts at PropertySpark and are not affected by third parties or the brands, companies or individuals on the lists.