New York Real Estate Blogs
New York real estate is not just a local subject of interest. It is an international phenomenon! Along with major cities like London and Hong Kong, New York is one of the most notable real estate markets in the world. The incredible blogs listed here shine a light on the New York real estate market!
The following blogs range from large digital publications, to real estate brokerages and real estate experts. Check out the list and enjoy!
Digital Publications
Am New York is a news website covering everything from entertainment to politics, and most importantly, real estate!
Our favorite articles of theirs is "Justin Timberlake selling 7.9M SoHo Penthouse". There's nothing better than combining real estate and celebrities!
With almost 30,000 followers on Facebook you know they are posting great content!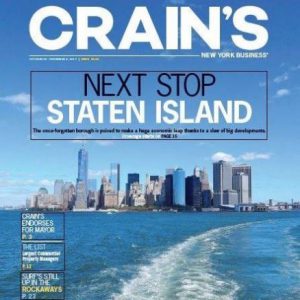 Crain's New York Business' blog page is an active blog page that's always updated and they make sure to deliver the latest New York real estate news to their subscribers through their website and blogs.
Their digital publication includes great posts about the real estate market as well as blog posts on small businesses, healthcare, politics and other interesting articles!
Their aim is to bring you both real estate and local news on businesses that you would need to stay aware, informed and updated on. With over 90,000 followers on Facebook, Instagram and Twitter combined, it's safe to say that their blogs are not only entertaining, but helpful too.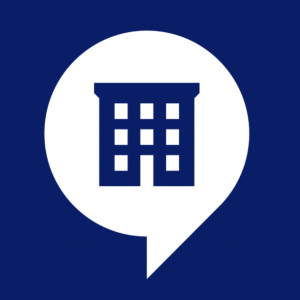 The StreetEasy website does an excellent job at running their blog page. They update their blog page everyday and post new content daily.
By visiting their blog page you will be up to date with the latest news about big real estate deals and you'll be aware of the most stunning homes up for sale in NYC. If you think that's all they have to offer then you're wrong. They also have sections for tips & advice, trends & data, amazing deals, and guides to living in New York City!
If you're thinking about making a move to New York City then their blog page is a must visit for you.
The New York Habitat website is never short on images. They share stunning images of houses they have on sale on their website and also share blog posts on travel and New York real estate. Their blog page also features company news, neighbourhood information, events and the latest real estate news and trends.
It doesn't end there! the company's website provides information and details in 5 different languages and is updated regularly to provide the latest apartment availabilities and assist people who would understand their website better in a different language.
Check out the New York Habitat blog for the latest trends, helpful tips and much more. Their beautiful pictures and helpful blogs will surely inspire you to want a home upgrade.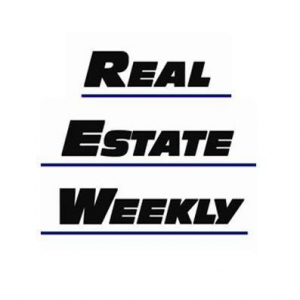 Real Estate Weekly has been publishing weekly since 1954. Their digital publications reach over 30,000 readers. They provide readers with the latest news and recent developments. It's read by property managers, brokers, business owners, lending service companies and many more.
Their website features many interesting articles about the real estate business in New York. Real Estate Weekly also publishes monthly supplements which focuses on different aspects of the real estate industry.
Their unique style of writing and interesting articles will make sure to have you wanting to continue reading more!
Real Estate Brokerage Blogs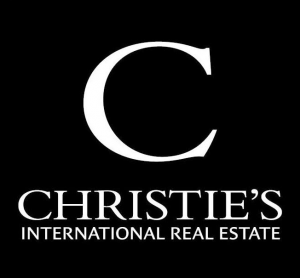 Christie's International Real Estate blog page is a must follow for not only real estate agents but for people looking to upgrade and improve their homes. Their blog page is stunning and features beautiful images of homes, decor and design!
On their blog page they post about home tours, property galleries, bespoke living, how-to's, architecture and much more! They always have something interesting up on their page to offer. They also have posts about art, design, and luxury home inspiration which just by signing up for email updates will be delivered directly to your inbox each time a new one gets posted!
That's not all, they also make sure to include posts about style, fashion, travel, food and drink, vineyards and wine! Christie's blog page will make sure to exceed your expectations.
Looking to invest in commercial real estate in New York? Look no further, JLL has you covered!
Their blog is packed with constant news and insights. One of our favorite blogs is titled "Recent activity suggests a Westward Shift in Manhattans Centre of Gravity", this is completely unique content you can't find anywhere else!
Go check out JLL's blog today!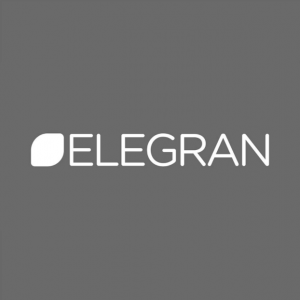 Elegran is a Manhattan-based luxury real estate firm that specializes in brokerage and developer services. They focus on buyer and developer services in New York City and are always striving for improvement in their field.
Their goal when they created their company was to grow real estate marketing and the use of it on technology, to change the real estate industry, and to develop agents into leaders.
Their passion for their jobs, their hard work and their devotion is greatly shown through their website and blog page where they provide information on real estate in New York, tips and much more.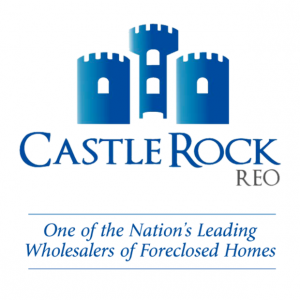 For the past two years CastleRock REO has specialized in selling foreclosed homes, trying to breathe new life to areas suffering from economic downturn.
They have an amazing real estate blog, where they cover every topic that can help you make a profit! From improving your credit score to flipping houses, we are kept up to date with new listings at extremely low prices.
If you want some advice before jumping into the real estate world, you should go check out CastleRock REO's blog page!
Real Estate Experts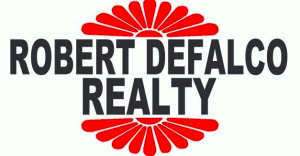 Robert DeFalco Realty's blog page does an excellent job of advertising and generating leads from posting blogs about homes on their listings.
His blogs advertise homes and provides readers with tons of information about the properties in order to make sure that potential buyers are completely aware of all the great things about the properties that he sells. He also makes sure to include many pictures of the houses too.
His blog page also includes helpful tips on interior design, decor, generating leads and much more!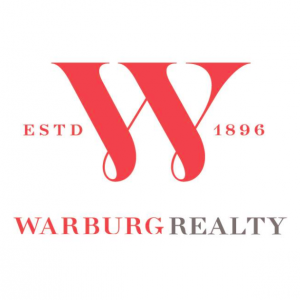 This blog could have easily been included in the "Real Estate Brokerage Blogs" section since Fred is the CEO of Warburg Realty Partnership.
Frederick W. Peters has created one of the best written blogs we have ever come across. With emotional blogs like Where The Heart Is, this blog adds a personal touch to the real estate world in New York.
With contemporary blog topics, above par writing skills and years of experience in real estate, Fred's Blog is a must read for any real estate aficionados in New York!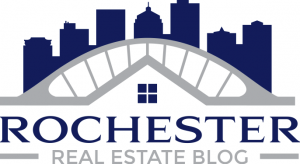 If you are looking for a home in Rochester NY, Kyle is here to help!
Kyle Hiscock, a certified e-PRO® and REALTOR® helps home buyers with great articles such as What Should I Do After Being Turned Down For A Home Loan? Once you have moved into a home in Rochester, you will enjoy his posts about awesome things going on in the Rochester community.
Kyle is one of the most relevant and consistent bloggers, not only in Rochester but in the whole online real estate space. He even has blogs about how to crush it as a real estate agent online, like his How to Use Pinterest in Real Estate post!
Whether you are a real estate agent, home buyer or you just live in Rochester, the Rochester Real Estate Blog is a must see!
Bonus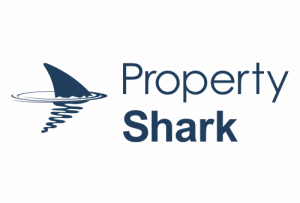 PropertyShark is a real estate data provider that helps you get all the information on any U.S. property.
What intrigues us about their New York Real Estate blog page is that they cover all topics related to real estate in NYC and include blog categories such as Real Estate Guide, Market Studies, New York News and more! They keep you updated on important neighbourhoods in the city and provide you with a variety of real estate content.
If you're looking for a one-stop real estate data source for all things real estate in NYC or any other US cities, we definitely recommend you to check out PropertyShark's website!
---
About this Blog
PropertySpark and all things Real Estate!
Helping Realtors on Social Media is our mission. Hence, getting knee-deep in everything that has to do with real estate online is our responsibility!
Here at PropertySpark we chronicle all the amazing things happening online that have anything to do with real estate!
If you're looking for another awesome read, check out this crazy story about success in the real estate social media space!
Our CEO, Sam Battista, started PropertySpark by helping his Dad, a Realtor, crush it on social media. You can read about their amazing story here: How I Helped My Dad, A Realtor, Reach Thousands On Social Media!
---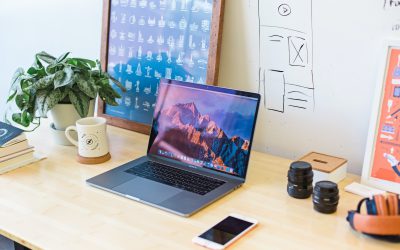 Learn how this real estate agent tripled his commissions just with social media and how you too can become a social media superstar.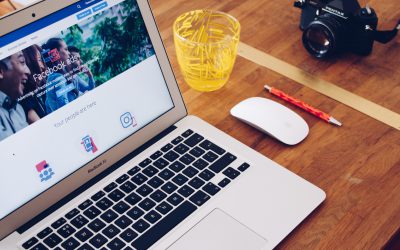 That big blue button has tempted you before right? You want to Facebook Boost your Real Estate listing. Find out why you shouldn't!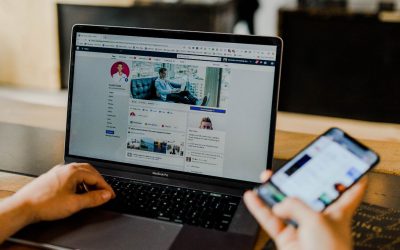 A question we get often from Realtors is "how much should I spend on social media?" Find out exactly how much to spend and how to spend it without getting ripped off!