New York Real Estate Blogs
New York real estate is not just a local subject of interest. It is an international phenomenon! Along with major cities like London and Hong Kong, New York is one of the most notable real estate markets in the world. The incredible blogs listed here shine a light on the New York real estate market!
The following blogs range from large digital publications, to real estate brokerages and real estate experts. Check out the list and enjoy!
Digital Publications
 The Real Deal – New York Real Estate News
As quoted on their site, The Real Deal is "Considered the bible of New York City real estate!" We couldn't agree more!
The Real Deal has been publishing awesome NYC real estate content since 2003. With over 1,000,000 unique visitors to their site per month, chances are you have already heard of them!
At The Real Deal you can find out the juiciest news about big real estate deals and events in New York City. By checking into the Real Deal, you'll be in the know about new developments in NYC with articles like Vornado, Aurora secure $90M loan to build 61 Ninth.
Interesting fact about the article above: they mention the location of what will be the world's largest Starbucks! Cool!
Brick Underground
Looking to buy, sell, rent or live in New York? Then Brick Underground will be your source for great information!
If you are looking to get into the city for the first time, you will find some great listings on their site. Whether you are looking to buy or rent, they will have something for you!
Already living in NYC? You will find their "Live" category full of great news stories regarding NYC along with recommendations for the latest in technology and design! Like their recent post about an awesome new parking app!
Brownstoner

Living or looking for a place in Brooklyn? Brownstoner is your one-stop-shop for all things related to Brooklyn real estate!
Their digital publication includes great posts about the real estate market, new developments, Brooklyn life and much more. Like other real estate digital publications they also showcase listings for rent and for sale in the Brooklyn, NYC, Queens, Manhattan and Upstate areas.
Something special about the Brownstoner site is that they have a section called "Agents." Here, you can search for agents specializing in Brooklyn, NYC, Queens, and Upstate NY. You can refine your search by the agents' experience, expertise and location. We love it!
New York YIMBY – Yes In My Backyard

By following New York YIMBY, you will never miss a new real estate development in NYC. They don't miss a beat on anything development related. From six-story to six-building developments, YIMBY has your covered!
If you're looking at new developments in a certain area, they also have you covered! You can search on their site by neighborhood and by building type. Just scroll over "Topics" in their menu bar and never miss another recent development!
Not to mention, you will be entertained by their amazing lists like: A Look Back At The New York City Landmarks Designated In 2016
Curbed New York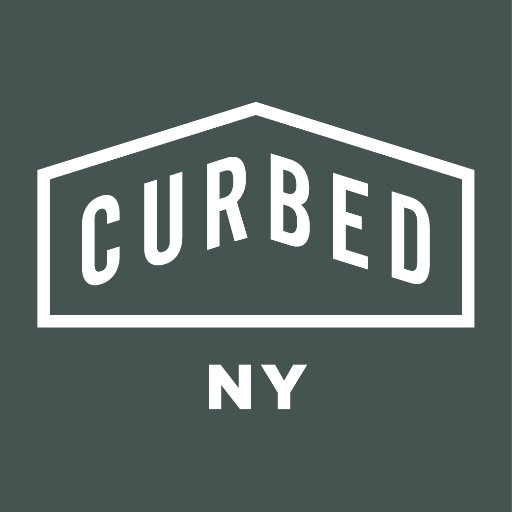 Curbed's dedicated New York real estate blog has an amazing array of all things realty! The ir blog covers NYC architecture, homes for sale in NYC, NYC transportation, maps of great New York locations and so much more!
One of the cool things about Curbed New York's Real Estate blog is that they have localized blogs about real estate in specific areas. For example, they'll point out new developments in West Chelsea or Midtown.
Not to mention, if you're looking for some celebrity gossip to go along with your real estate passion, you can check out their 25 biggest celebrity NYC real estate moves of 2016 article!
6sqft
We promise we didn't include 6sqft just because they have a cool name… Although they have a very cool name!
The 6sqft articles consist of everything you need to know about real estate in New York! Personally, we love their History section, where they point out the awesome events in New York's real estate history. For example, their recent article: 79 years ago today, the Lincoln Tunnel opened to traffic includes stunning photography of an event back in 1937!
Check out their blog for some interesting posts on new developments in NYC, celebrity moves in New York and more!
Real Estate Brokerage Blogs
New York City Real Estate Blog – Elika Real Estate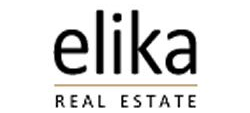 Elika Real Estate runs one of the most consistent and useful brokerage blogs out there. They post every few days, keeping their content entertaining with a mix of home buyer advice, neighborhood spotlights and even celebrity real estate moves!
When it comes to quality, Elika's blog is at the very top. Their blog posts like How to Find the Ideal Neighborhood are a great resource for anyone looking for a new place to call home in the big apple!
The New York City Real Estate Blog by Elika Real Estate is exactly what its name makes it out to be.
J. Philip Real Estate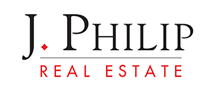 When it comes to helping buyers and sellers, J Philip's blog is one of the best!
Their brokerage is one of the premier brokerages in Westchester County. If you're looking for real estate there, J. Philip Real Estate's blog is the blog to read!
They have over 15 bloggers who cover everything real estate related, from understanding different markets to learning about home inspections. As a matter of fact, we learned a lot from their recent post: What to Expect When You're Inspecting
Real Estate Experts
Frederick Peters' New York – "Fred's Blog"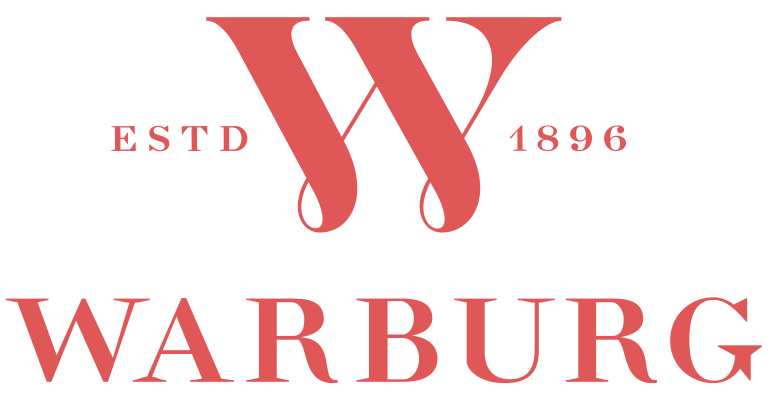 This blog could have easily been included in the "Real Estate Brokerage Blogs" section since Fred is the CEO of Warburg Realty Partnership.
Frederick W. Peters has created one of the best written blogs we have ever come across. With emotional blogs like Where The Heart Is, this blog adds a personal touch to the real estate world in New York.
With contemporary blog topics, above par writing skills and years of experience in real estate, Fred's Blog is a must read for any real estate aficionados in New York!
Rochester Real Estate Blog by Kyle Hiscock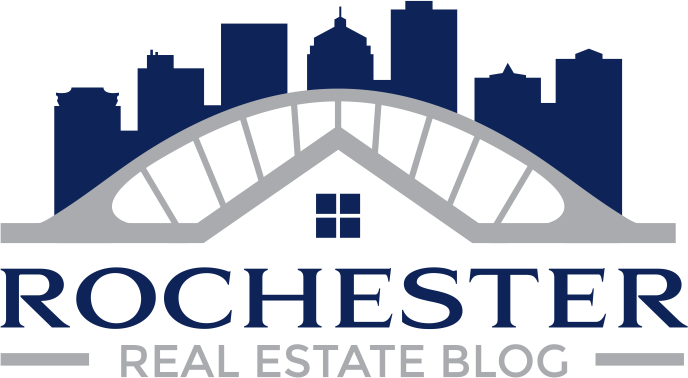 If you are looking for a home in Rochester NY, Kyle Hisock is here to help!
Kyle Hiscock, a certified e-PRO® and REALTOR® helps home buyers with great articles such as What Should I Do After Being Turned Down For A Home Loan? Once you have moved into a home in Rochester, you will enjoy his posts about awesome things going on in the Rochester community.
Kyle is one of the most relevant and consistent bloggers, not only in Rochester but in the whole online real estate space. He even has blogs about how to crush it as a Realtor online, like his How to Use Pinterest in Real Estate post!
Whether you are a Realtor, home buyer or you just live in Rochester, the Rochester Real Estate Blog is a must see!
Brooklyn Real Estate Blog by Charles D'Alessandro

Charles D'Alessandro has been giving amazing real estate advice for over 7 years! He keeps some of his content specific to his hometown of Brooklyn NY. However, he also posts some great articles that would help home buyers anywhere!
On his blog, you will find answers to prevalent real estate questions like What Is the Requirement for a Down Payment on a Home? Over the years,Charles has given answers to hundreds of questions related buying or selling real estate.
If you are looking to move to Brooklyn or anywhere for that matter, then you got to check out Charles' Brooklyn Real Estate Blog!
NYC Blog Estate by Mitchell Hall

Mitchell Hall has received numbers awards and tons of recognition for his real estate blog: nyc Blog estate. This would not be a list of top NYC real estate blogs if we didn't mention Mr. Hall!
The NYC real estate blog by Mitchell Hall has been going strong for 10 years! The blogs consist of high quality industry analysis, tips, market reports, new developments, listings and more! An interesting article we read was Parents Helping Children Buy or Rent NYC Apartments.
We are impressed by Mitchell's ability to write high quality content on a consistent basis while helping buyers and sellers at the same time!
Bonus
FitSmallBusiness – Real Estate

What we admire about their real estate blog page is that they provide excellent real estate marketing and sales strategies from experts.
From the latest and most popular real estate articles to howto articles and real estate software & services content, FitSmallBusiness.com delivers a variety of real estate content one would need to stay updated with the industry.
Definitely a top real estate blog page we recommend you to check out!
---
About this Blog
PropertySpark and all things Real Estate!
Helping Realtors on Social Media is our mission. Hence, getting knee-deep in everything that has to do with real estate online is our responsibility!
Here at PropertySpark we chronicle all the amazing things happening online that have anything to do with real estate!
If you're looking for another awesome read, check out this crazy story about success in the real estate social media space!
Our CEO, Sam Battista, started PropertySpark by helping his Dad, a Realtor, crush it on social media. You can read about their amazing story here: How I Helped My Dad, A Realtor, Reach Thousands On Social Media!
---
If you want to improve your social media and reach more millennials, try PropertySpark for free: https://app.propertyspark.com/signup
Sharing is caring!