Michelle Pais, one of New Jersey's most powerful real estate entrepreneurs, shares her passion and entrepreneurial ambitions for the real estate business.
Michelle Pais is the CEO, founder and face of Signature Realty NJ, one of New Jersey's top real estate firms. Michelle started her career in real estate at the age of 22, while she was still studying in college. She has been in the industry for 16 successful years now and is recognized as the "Power House" broker in New Jersey, selling over 100 real estate properties per year. She has a strong work ethic and passion for the business. Today, she is recognized as one of the Nation's Top Brokers. Learn more about Michelle's journey by checking out her interview with PropertySpark below!
When did you start your career in real estate?
I started my real estate career at the young age of 22. As I was attending college, I worked at a local brokerage as a secretary and ended up getting my real estate license as a back up plan. I am 38 today so I've been in the business for 16 years.
---
Please in a few sentences brag about yourself, if you really had to impress someone about what you do, what would you say?
In 2016 I was named the "Most Powerful Real Estate Person in NJ" by NJ BIZ, received the 40 under 40 award, have been named One of NJ's Top Brokers ranking within the Top 1% Nationwide, recently acknowledged as a "Leading Woman Entrepreneur and Business Owner" by NJ State Senator, crowned the "Barbara Corcoran of NJ" by Bella Magazine and have been a Multi-Platinum Circle of Excellence Award recipient for the past three years.
---
What inspired you to start in real estate and how did you motivate yourself to keep going?
Real estate was my back up plan. I was attending college in hopes of becoming a lawyer. I was working full time at a boutique brokerage as a secretary to help pay for my education. I opted to get my real estate license in the event that law didn't work out. Within the first two weeks of receiving my real estate license, I made my first sale, it was a four family investment property. I went on to selling 25 homes within 8 months of being licensed. I knew after my first sale, that I was destined to be in the business. The feeling was euphoric! I invested a lot of my time into education. I started out by shadowing top agents. They were my inspiration. I always had the "if they can do it, so can I" attitude. They kept me motivated.
---
Comparing your business from back then to now, what has been the main thing that allowed you to expand your business?
Social media. When I first got into the business, there were faxes and flip phones. I had to knock on doors to get in front of people. We didn't have a website, social media didn't exist, emails didn't either. Grass roots and hustle was my dominant marketing strategy.
What's the most profitable aspect of your business, why do you think this is and how can others apply this to what they are doing?

In real estate, houses are the asset, as a real estate broker my clients are the asset. The emotional gratitude I get from serving my clients is what drives me and referrals have proven most profitable. For two reasons: one, I'm past the acquisition phase which is the most costly part of doing business and two, there is a lifetime value to every customer, especially if you do a good job serving them as they will refer you to others which completely eliminates the acquisition cost.
---
How do you work? (Do you wake up early, work late, communicate, what jobs do you do yourself, who do you talk to, etc.)
I don't have a set schedule. This is what's great about this industry, no one day is the same. For the most part, I work around my clients schedules but when I am not meeting with a client, I am actively working "on the business". I prospect every single day, I am constantly lead generating. I work 7 days a week and can't remember the last time I actually took an entire day off. My forte is lead generation, going on listing appointments, negotiating offers and marketing. This is what I spend most of my days doing.
---
When did you realize you were successful/made it and how did you feel/celebrate?
That's the beauty about being an entrepreneur. You never really MAKE IT…. because you're competing against yourself. The minute you feel like you've MADE IT that's when it's time to step down and move over for someone else.
---
Looking back, what could you of done sooner to of got to that point quicker?
Like Tony Robbins says – "Success is 80% psychology 20% mechanics". What I could have done sooner is realized that success comes down to mindset, not just "how to" or strategies. My advice for anyone reading this is to know that you are the "magic button" not any special marketing campaign, or technology widget. The sooner you realize that the focus should be on your emotional state the sooner you will become a better version of yourself.
What should other real estate entrepreneurs reading this be focusing on to expand their own business?
I would recommend focusing on what you enjoy and delegating everything else. Success comes down to happiness and having the energy to hustle comes down to being excited about what you're doing. I feel too many people focus on trying to do everything when they're leaving a lot on the table simply because their time is not being used at its highest and best. Do what you love, and fire yourself on every other aspect of the business.
---
What do you consider the main differences between those people who have been successful in your industry and those who have failed?
I believe there are many ways to be successful as a real estate agent or broker. There is not one way to crush it in this business. What I believe is the differentiator is being self-aware of your strengths and what makes you happy and doing more of that. Having the discipline to hustle and thinking beyond return on investment when it comes to marketing and focusing more on branding yourself.
---
How has social media and online marketing affected your real estate business? How much more success have you had now after implementing social media and online marketing efforts?
Social media is quite new, just about 10 years. I believe the most misunderstood aspect of social media is the idea of "frequency". In other words, how often you have someone's attention. Social media for me has allowed me to stay in front of my current clients and be front of mind and also be exposed to brand new audiences. It's been an impactful part of my expansion and growth but not necessarily for the reasons most people would think. The secret in my opinion is to connect on a personal level, "like", "comment", "engage", not just on your posts, but others. Like the saying goes, "Nobody cares how much you know, until they know how much you care." One on one engagement will be key.
---
We hope you've learnt a great deal about becoming a successful real estate agent. Make sure to reach out to Michelle Pais for a phenomenal and a one of a kind experience in buying or selling real estate in New Jersey!
Check out Michelle Pais' Instagram page here: https://www.instagram.com/themichellepais/
Check out Michelle Pais' Facebook page here: https://www.facebook.com/themichellepais/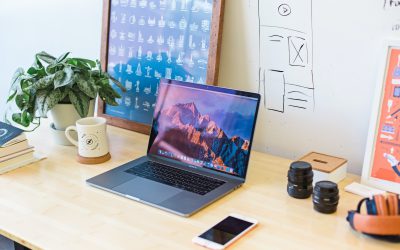 Learn how this real estate agent tripled his commissions just with social media and how you too can become a social media superstar.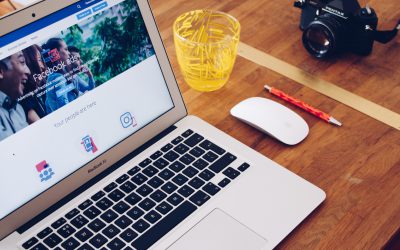 That big blue button has tempted you before right? You want to Facebook Boost your Real Estate listing. Find out why you shouldn't!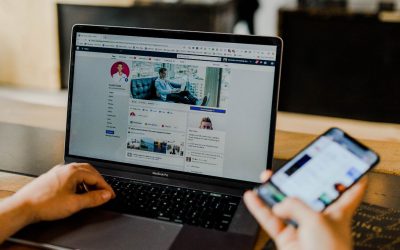 A question we get often from Realtors is "how much should I spend on social media?" Find out exactly how much to spend and how to spend it without getting ripped off!