Kevin Vaughan, Miami's luxury real estate professional, shares how hard work and passion led him to a successful career in luxury real estate.
Along with being a luxury real estate agent in Miami, Florida, Kevin Vaughan is also the founder of The Luxury Life, a private social club and the founder of The KV Project, a charitable organization. Kevin has been selling luxury real estate since 2011, with a Miami-based firm. His clients include wealthy individuals such as CEOs, pro-athletes and entertainers. Learn more about Kevin Vaughan's success story by reading his exclusive interview with PropertySpark below!
When did you start your career in real estate?
I started my career in real estate in summer 2011.
---
What inspired you to start in real estate and how did you motivate yourself to keep going?
Prior to 2011, I was living in Atlanta. I was working in retail and I was ready to make a change. I enjoyed the customer service aspect of where I worked – helping others, building relationships – so naturally real estate felt like an ideal fit. So, I made a spontaneous decision, packed my car with everything I owned and headed south to West Palm Beach, FL to pursue a career in luxury real estate. When I arrived, I had no place to live, no job, and only $600 to my name but as you can see everything worked out. I stayed motivated and optimistic because I believed in myself. I knew that if someone gave me a shot, I would give it my all and reap the rewards. I wanted to make a change and I was willing to be proactive to go after something that would make me happier.
---
Comparing your business from back then to now, what has been the main thing that allowed you to expand your business?
Social media, specifically Instagram, has been that main thing. It's been an excellent tool for me. It has allowed me to gain great exposure and connect with high-end sellers and luxury agents nationwide and around the world.
How do you work? (Do you wake up early, work late, communicate, what jobs do you do yourself, who do you talk to, etc.)
I'm a night owl. Usually working until 2:00 or 3:00 am every day. It's just more peaceful and quiet around those times. I can work at my desk without any distractions. I wake up early as well. Sometimes at 4:30am. Other times at 6:00 or 7:00am. Depends on how late I stayed up the night before. Once up, I dive into my day. Following up with clients, prospecting, social media marketing, etc. Then, I end the day at the gym and/or going for a late night run to the beach.
---
When did you realize you were successful/made it and how did you feel/celebrate?
That moment came to me in March 2017 when I was having breakfast outside of a hotel in Dubai. I flew there for a week as a birthday gift to myself and as a way to reward myself for all of the hard work I've done since I started. Dubai is well known for it's affluent lifestyle so to be smack dab in the middle of a place like that was proud moment.
---
Looking back, what could you of done sooner to of got to that point quicker?
I've only been utilizing social media for three years so I'm kinda new to it. Seeing the impact it's had on my business, I definitely wish I would have started using it at the beginning of my career.
What should other real estate entrepreneurs reading this be focusing on to expand their own business?
Social media has worked well for me so I would recommend it for any agent, new or experienced. Also, I'd recommend focusing on one thing. I speak with many agents who operate as a listing agent, a buyer's agent, a rental agent, etc. They wear many hats because they've been told to do so to stay busy and become successful. But, it's too much for them and they struggle. I focus on assisting affluent sellers of homes valued above one million only. That's all I do. I don't work with buyers or do rentals, etc. I'm not saying that you can't be successful wearing many hats but at least if you're starting out in this business, for example, just focus on one thing, assisting sellers for example. Then, build a team and hire someone to handle buyers, another person to handle rentals, etc. Doing so allows you to do what you do best, whatever that may be. For me, I prefer and enjoy dealing with sellers.
---
What do you consider the main differences between those people who have been successful in your industry and those who have failed?
I think one of the main differences is the willingness to put in the time and effort. Many people enter this industry thinking they will make a lot of money very quickly. They watch one episode of Million Dollar Listing and think selling real estate is easy. They see their friends making five- or six-figure commission checks and they rush to get their license thinking they can earn the same overnight. But, they quickly realize that it takes a lot of work and a lot time to earn a paycheck. The successful ones quickly learned that this business is not easy and they hit challenges along the way but they didn't give up. Also, the successful agents developed a passion for this business. When you chase a passion, success comes naturally. It's not work. It's fun. If you think it's work, then you won't do the work. You don't do the work, you fail. If you're enjoying what you do, if you're having fun then you'll work a lot harder and as a result you become more successful.
---
We hope you've learnt a great deal about becoming a successful real estate agent. Make sure to reach out to Kevin Vaughan for a phenomenal and a one of a kind experience in buying or selling real estate in Miami, FL!
Check out Kevin Vaughan's Instagram page here: https://www.instagram.com/kevin.vaughan/
Check out Kevin Vaughan's website here: https://www.theluxurylife.org/founder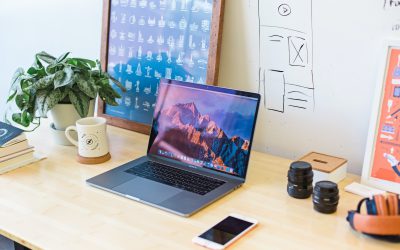 Learn how this real estate agent tripled his commissions just with social media and how you too can become a social media superstar.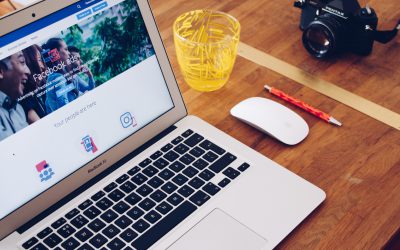 That big blue button has tempted you before right? You want to Facebook Boost your Real Estate listing. Find out why you shouldn't!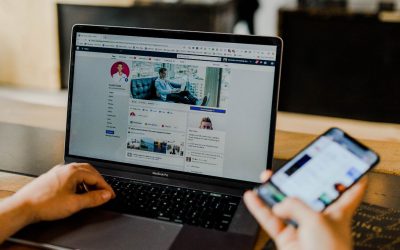 A question we get often from Realtors is "how much should I spend on social media?" Find out exactly how much to spend and how to spend it without getting ripped off!