Julia Hurley, Knoxville's award-winning real estate professional, shares her secret to becoming an accomplished real estate agent.
Julia Hurley is the local real estate expert of Knoxville. She is the leader of Julia Hurley Group, a Platinum Award Level Production Real Estate Group. As a real estate professional, she has won many awards herself, including the Yelp Realtor of the year award for Knoxville, 2 years in a row. Julia offers her clients remarkable customer service and a smooth buying and selling experience. Learn more about Julia's experience and success story by reading her exclusive interview with PropertySpark below!
---
When did you start your career in real estate?
I started my real estate career on June 1st, 2014.
---
Please also in 2 short lines brag about yourself, if you really had to impress someone about what you do, what would you say?
I am 4 years into a new career and have already been nominated twice for Wall Street Journal top 1,000 agents in the USA. I have won top Yelp Realtor twice, Best in Customer Satisfaction, twice, and maintained a near perfect 5 star review across all avenues. 85% of my business is already repeat business. We value the relationship, not the money.
---
What inspired you to start in real estate and how did you motivate yourself to keep going?
I was recruited. In fact, I didn't sell a piece of property for 4 months! Motivation isn't the problem, it's organization. Saying on top of what needs to be done and in what order. The motivation is there all the time. I love this career however, not always in love with the process or the paperwork!
---
Comparing your business from back then to now, what has been the main thing that allowed you to expand your business?
Time blocking. It is painful and when you start to really block time off for what you need to do, what you want to do goes away or becomes less available. You really have to make time for everything and be OK with saying NO.
---
What's the most profitable aspect of your business, why do you think this is and how can others apply this to what they are doing?

We make more money on the mid-range sales to be honest. Higher end clients are money savvy but time heavy. First time sellers/buyers tend to over-analyze and require a step-by-step process. Second time home buyers or sellers are time crunched. They are typically changing careers and are clear on their wants/needs, trust our process and we move smoothly with them. They take the least time and therefore are the most profitable.
---
How do you work? (Do you wake up early, work late, communicate, what jobs do you do yourself, who do you talk to, etc.)
I wake up at around 6:00 am. I drink my coffee, walk my dog, post on my social media pages and then go straight into calls. Time blocked. I eat lunch in the car and head out to appointments. I go to the gym twice a week but when I need to recharge, I just take a day off. It's that simple.
---
When did you realize you were successful/made it and how did you feel/celebrate?
No one that is a high achiever feels successful. I always feel like there is another mountain to climb. I look for the small hills to sit on for a moment though. Everyone needs a rest. Recoup and get to the next mountain.
---
Looking back, what could have you done sooner to get to that point quicker?
I 100% would have maintained a solid database. I didn't get a good system in place for follow ups and by the time I did, most of that business was gone. Follow up is the #1 reason anyone loses a client. Good or bad, follow up!
---
What should other real estate entrepreneurs reading this be focusing on to expand their own business?
TIME BLOCK. Make time for you first. God. Family. Friends. Work. In that order. No exceptions.
---
What do you consider the main differences between those people who have been successful in your industry and those who have failed?
Sheer will power. You spend a lot of time alone, even when you're surrounded by people. Finding other people who are on and above your level is the only way to stay focused. Seek them out. If you can't find them where you are, go somewhere else. Realizing no one else is going to do this for you and if you want it, you make it happen. People will do it with you, but never for you.
---
How has social media and online marketing affected your real estate business? How much more success have you had now after implementing social media and online marketing efforts?
Social media is great for branding but it is still up to you to make the connection. You must sell why you are here, not what you are here for. That's social media. The brand. What I do is sell real estate. Who I do it…that's how I make that connection with my clients. We have the same belief systems, ideals, thinking style. Social media is a way to get started.
---
We hope you've learnt a great deal about becoming a successful real estate agent. Make sure to reach out to Julia Hurley for a phenomenal and a one of a kind experience in buying or selling real estate in Knoxville!
Check out Julia Hurley's Facebook page here: https://www.facebook.com/JuliaHurleyHomes/
Check out Julia Hurley's website here: https://www.juliasellsknoxville.com/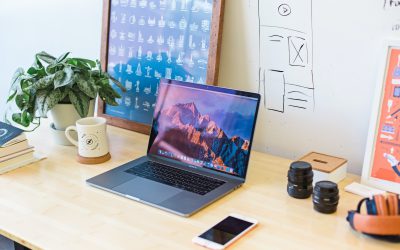 Learn how this real estate agent tripled his commissions just with social media and how you too can become a social media superstar.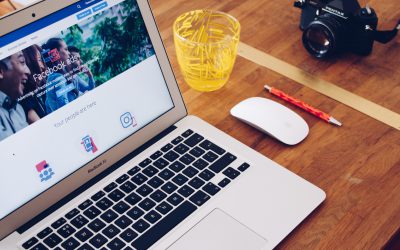 That big blue button has tempted you before right? You want to Facebook Boost your Real Estate listing. Find out why you shouldn't!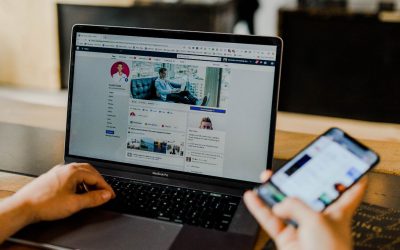 A question we get often from Realtors is "how much should I spend on social media?" Find out exactly how much to spend and how to spend it without getting ripped off!