What inspired you to start in real estate and how did you motivate yourself to keep going?
At one point in my life, I moved a total of 6 times within a two year time frame. Moving from place to place and not having a true place to call home was exhausting. After my last and final move, things changed. My home, my relationships, my career…my life literally went a 360. I can say, when I finally found "my home", my life was forever changed. I know how it feels to finally find home and I am inspired to find that for others, too. My personal story motivates me to continue to help others.
Comparing your business from back then to now, what has been the main thing that allowed you to expand your business?
Collaboration over competition. Meeting and empowering other people within our industry has helped me continuously grow my business. I love to hear what people are doing to grow their business. Hearing stories about certain techniques that did / didn't work is good to know. I am a true believer that the more you surround yourself with successful people, the more you will grow and learn how to serve your clients better. I am also always available to help out the agents within my brokerage with showings, open houses and closings. I am always finding new ways to learn and grow.
---
What's the most profitable aspect of your business, why do you think this is and how can others apply this to what they are doing?
My creative mindset. Like many agents, I have years of marketing + sales experience. I have various connections within our city, and know how to negotiate fiercely. There's no doubt I can close the deal on your dream home. When it comes to buying or selling your home, of course having a Realtor who knows how to get the deal done is very important. But hiring a Realtor who also has a creative mindset and is on top of marketing trends, really makes a difference. I pride myself on my creativity, online presence and extensive research. I will make your home stand out in today's market. There is no doubt that my techniques will get your property sold in a timely manner, for its top dollar. I make sure my social media posts are creative and consistent, allowing my audience to get educated with the home selling or buying process. I gain clientele that way and receive many compliments that my content is very helpful. I think it is so important to keep my clients and sphere well informed, through a creative yet fun way.
---
When did you realize you were successful/made it and how did you feel/celebrate?
To be honest, it all started when I became licensed. For me, that test was a challenge. Every moment leading up to it was a challenge as well. I have a creative mindset… I am not a test taker. Ask me to make a presentation all about real estate and I'll thrive. Ask me to sit in silence for 3 hours and take a standardized test on a computer and you will definitely not see me thriving. Once I finally passed, I knew the world was in my hands. I also knew it wasn't going to be easy but it was something I was meant to do. I celebrated that day getting tacos and margs, before my next life journey would begin and I would be working full time again. Once I was licensed and able to make a difference in others lives, I knew I finally made it. Here I am today, a year later, living out my dream of helping others achieve their goals. It's a very hard career, and of course I have my hard days. Those hard days are what push me to grow and make me who I am. I am beyond grateful to know that every single day I wake up, I get to do what I love. And that's how you know you've made it in life.
---
What should other real estate entrepreneurs reading this be focusing on to expand their own business?
Building community. Not only is my business based off of creativity and connections, but it's also based off of relationships. Community is VERY important to me – I love the community I've developed here in my town and beyond. With agents, neighbors, social media followers, and of course clientele. I really do have a passion for getting to know people and hearing their stories. There is a huge difference between a connection and a relationship. Getting to know my clients / building relationships is super important to me. You can have thousands of "connections" but those who you truly get to know and help are the most important to me. It goes a long way. I want to get the deal done but I also want a quality relationship. Don't just focus on gaining clients, focus on building your community and the rest will flow.
Learn how to Become a Top Agent with the Guaranteed 5 Min/Week System
 No social media experience needed
 Free webinar seat (limited quantities)
 Learn the guaranteed 5 min/week system
 Become a social media superstar
 Constantly get new leads
 Beat the competition
 Get a special webinar deal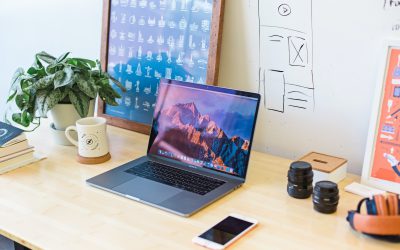 Learn how this real estate agent tripled his commissions just with social media and how you too can become a social media superstar.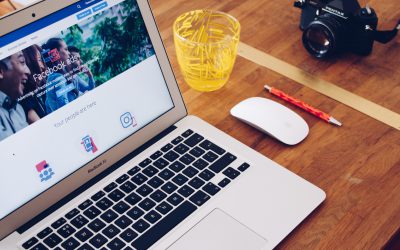 That big blue button has tempted you before right? You want to Facebook Boost your Real Estate listing. Find out why you shouldn't!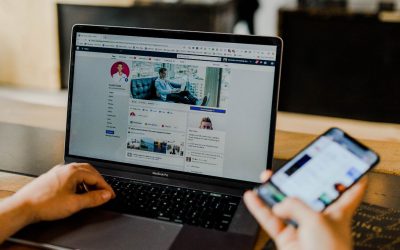 A question we get often from Realtors is "how much should I spend on social media?" Find out exactly how much to spend and how to spend it without getting ripped off!