PROPERTYSPARK ARTICLE
A-to-Z Real Estate Listing Marketing Plan for Realtors
Marketing your real estate listings can be tricky, but I'm here to make it easy.
In fact, my associates and I have built a platform solely to help agents make critical business decisions faster.
If you want to see what tens of thousands of research looks like, keep reading.
The Winning 5-Step Real Estate Listing Marketing Plan for Agents
There are hundreds of ways to sell a home, but you'll want to work smarter, not harder. To get the most out of this listing action plan, follow each step in order, starting with step 1.
Step 1: Find Your Homes Selling Point
Taking the time to research your property can result in big returns for the seller. 
Take note of unique selling features, like the location, history of the neighborhood, and lifestyle, because they can skyrocket a home's value. For example, any home placed on the National Register of Historic Places is going to be 5.6% more expensive than properties of a similar size.
But even if your listing isn't historical, you can still leverage its proximity to transit, airports, schools, shopping, and nearby parks. When all else fails, concentrate on the type of lifestyle a home can bring. Is the property near a beach? Market to surfers, boaters, and swimmers.
Step 2: Pick a Pricing Strategy
As a new real estate agent, you may not consider pricing a "strategy," but it can differentiate you from the competition. Here are three strategies to consider depending on the property:
Pricing Above the Market:

While this strategy won't sell a home quickly, it can secure a long-term listing while you wait for the market to catch up (inflation, buyer interest, etc.).

Pricing Slightly Above the Market:

Considering the standard pricing model, pricing a home slightly above the market can make a home look luxurious or high-in-demand.

Pricing Below the Market:

For this strategy to work, you must research a home's fair market value and price it 1-2% below that price. Anything lower could make buyers assume there's something wrong with the property, which decreases demand.
Pay attention to market fluctuations, as you may need to raise or lower the price of your listing to keep up with trends. Local real estate blogs and on-the-ground reporting can help you stay up to date. Watch what homes are selling the quickest and adjust your pricing strategy accordingly.
Step 3: Stage and Prep the House
Homes are an expensive investment, and you don't want to settle for a lower selling price when you don't have to. Agents have just as much to lose when a home sells for less than expected, so it's essential for you to prep the house in a way that appeals to the target buyer.
Potential buyers want more than just a structure to inhabit: they want a home or office that fulfills their dreams. Staging can create a more emotional purchase, generating more money. According to 82% of buyers agents, staging makes it easier for buyers to visualize a property.
Even small improvements can help potential buyers feel that less work has to be done before moving in. If they see too many problems, they may pass up your property for something else. 
The most important rooms to stage in the house are the living room, kitchen, primary bedroom, and dining room, in that order. 
To appropriately stage a home, the listing agent must:
Clean the whole house from top to bottom.

Declutter to open up the house. It makes it look more spacious and inviting.

Depersonalize the home. That means removing keepsakes, refrigerator art, and photos.

Focus on "

fresh

." Add potted plants, use essential oils, candles, and air purifiers.

Define each room based on purpose so buyers see all areas in the home as usable.

Add new wallpaper, a fresh coat of paint, and new carpet, linoleum, or hardwood flooring.

Use natural light to make the house brighter. Open up curtains or blinds.

Make sure the furniture fits the room, isn't cheap, and is arranged nicely.

Spruce up the exterior to maximize curb appeal.

Add final touches, like fresh flower vases and plush towels.
If your home has foundation problems, don't hide them. Either ask the seller to fix them or alert the buyer. Fill in foundation cracks if they're merely aesthetic, so you don't scare away buyers! 
Step 4: Photography, 3D Floor Plans, and Virtual Tours
Nine in ten home buyers rely on the internet as their primary research source. If you don't take quality photos of your listing, all the work you put into staging will be for nothing. After price, photos are the first thing your buyers see, so invest in a quality photographer and editor.
I recommend investing in a photographer that specifically shoots homes because they'll know how to play with the light. They'll also have an eye for detail. Small things like intricate door handles and a garden can sell your home, and your photographer should understand that.
Take 50-100 photos of your listing because it gives your buyers enough information before they visit an open house. No one likes their time wasted, so be thorough, detailed, and honest!
It's also a great idea to make yourself available for virtual tours. Video tours aren't just for luxury listings; they can be a great way to show off family homes. Ask your friend or another agent to hold your phone camera as you point out the listings' features. 
Don't forget to share your best virtual tours on social media. They'll help sell the property.
Alternatively, you could purchase a 3D floor plan from a provider like Virtuance, or you could buy your own 3D equipment from Matterport for under $3,000.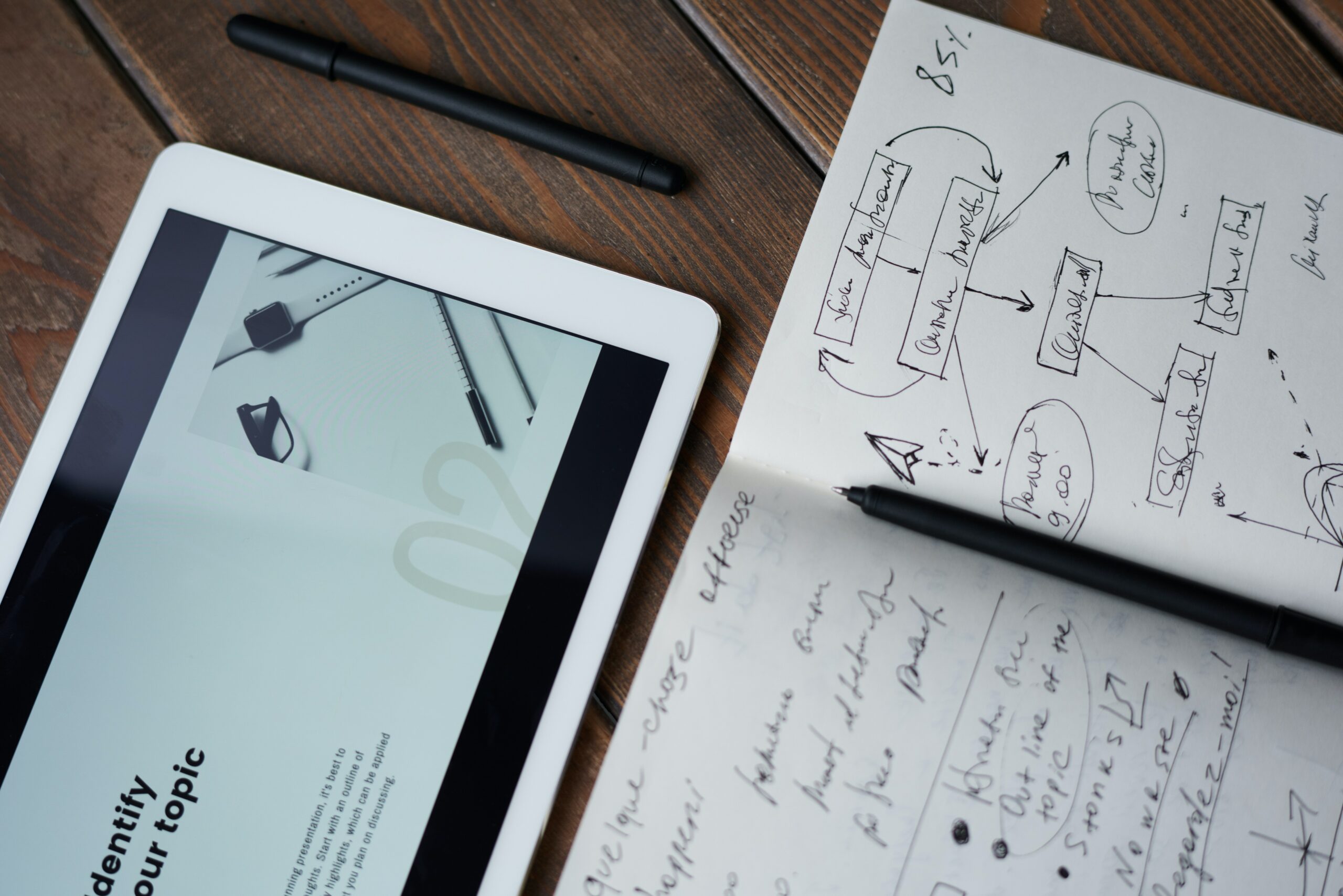 Step 5: Write Your MLS Listing Description
Real estate agents are more than familiar with the MLS, but placing a property into the system doesn't guarantee hits. You'll need a great description to WOW your sellers and attract buyers.
Of all the real estate listing marketing ideas, reworking your MLS listing with the following tips can really make your property stand out:
Describe the Property Accurately
Don't use terms like "sprawling" if the house is under 1000 square feet, and don't intentionally lie about the house's condition. Setting unrealistic expectations benefits no one, so turn a negative into a positive.
Bad Example:

"

This home needs some TLC but has a lot of potential

."

Good Example:

"

It's ready for its new owners to bring it into the 21st century.

"
Watch Your Adjectives
Homeowners understand that "cozy" is code for "small," so avoid those cliches. Instead, be descriptive, but not over the top.
Bad Example:

"

This gorgeous, nearly perfect home will stun you

."

Good Example:

"

The home has been recently renovated with tasteful updates

."
Include Words That Add Value
Your description shouldn't include negative words unless you spin them right. With that said, you should focus on positive words because they add value. Terms like "landscaped" or "luxurious" can up a home's price.
Highlight Unique Features:

If your home has a glass window at its entryway, a chandelier in the foyer, or a fireplace in the basement, be sure to mention it. 

Don't Include Basic Info:

The number of bathrooms, bedrooms, and stories should be somewhere else on the listing. Don't repeat information in your MLS description.

Note Your Punctuation:

Exclamation points can benefit a listing, but you can't overdo it! Long run-on sentences are also a no-no because they make your listing hard to follow.
Here's an example of a real estate listing description I would use:
"This remarkable three-story home is on a giant lot in a popular neighborhood. From the large primary bedroom to the open-concept kitchen, you'll have plenty of room for you and your family to enjoy. Recent updates, like the new appliances and hardwood flooring, give this home an updated look. Situated next to a school and shopping, this home is sure to go fast!"
If you don't feel confident about writing your MLS description, hire a freelance copywriter. They'll be able to make your listing distinct from the competition, which you'll need in a popular area.
It's good practice to add your listings to multiple MLS systems, especially if the property borders on two MLS areas. If the property is outside a larger city or you're in a highly competitive area, becoming a member of multiple MLS systems can ensure many buyers see the property.
When given a choice between a syndicate and a non-syndicate system, choose a syndicate. Although most MLS systems will automatically syndicate your listings to thousands of websites, there's no guarantee that yours will. Check the website's Terms & Conditions before signing up.
Syndication comes with a lot of benefits, such as traffic and lead routing, but consolidated reporting offers the best bang for your buck. This data can be used to help you sell more.
New Real Estate Listing Marketing Checklist for Agents
Use this 5-step home marketing plan checklist the next time you sell a property:
Find Your Homes Selling Point

Pick a Pricing Strategy

Stage and Prep the House

Photography, 3D Floor Plans, and Virtual Tours

Write Your MLS Listing Description
Learn how to Become a Top Agent with the Guaranteed 5 Min/Week System
 No social media experience needed
 Free webinar seat (limited quantities)
 Learn the guaranteed 5 min/week system
 Become a social media superstar
 Constantly get new leads
 Beat the competition
 Get a special webinar deal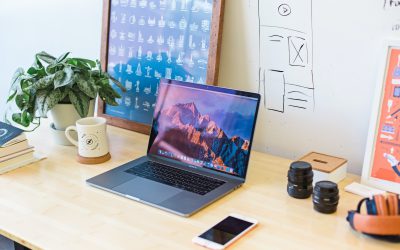 Working in real estate means juggling lots of customer relationships, and having a solution in place to manage this process is a must.
So which CRM options are right for realtors, and what are the best approaches for using them to deliver the biggest boost to your career?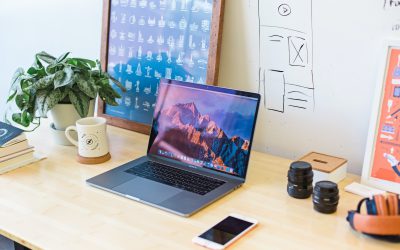 If you're thinking about buying or selling waterfront property, there are some things you'll need to keep in mind. The market for waterfront homes is unique, and there are some specific challenges that come with buying or selling these types of properties.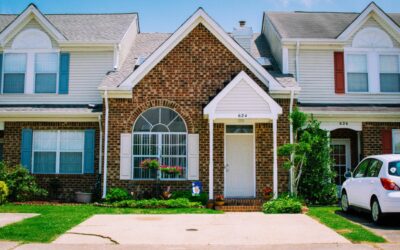 If you have the money to buy a home and have found the perfect property but aren't sure you're ready to settle down, is it worth renting instead?