These Prescott real estate agents are out on a mission to be your best agent by integrating social media in their jobs.
We've researched hundreds of Prescott Real real estate agents' social media channels and went through a certain process to select the best. We began with finding Prescott, real estate agents through different mediums and then looked at objective data regarding the Prescott, real estate agents' social media presence across various social media channels. Lastly, we made sure that all the Prescott, real estate agents who made it to the final list have great social media presence based on subjective variables.
With that said, we present to you the Top 20 Prescott Real Estate Agents On Social Media In 2018!
#20: Darby Middleton
With 13 years of experience and family ties to the Prescott area, Darby Middleton offers insights to the communities but also the listings as well. Searching for that home with sprawling acreage? Darby shares her listings on Facebook with detailed information and options to view these stunning homes. Don't miss out on that house in the open or maybe it's land you want, to build your dream home. Whatever your need is, Darby is ready to help.
#19: Gwen Brindley
With 13 years of experience and counting, Gwen Brindley is showcasing some of the Prescott Valley's most beautiful family homes. Upgrading that downtown condo for more space, Gwen has listings to suit your home needs. From spacious backyards to multi garages – whatever your needs are, Gwen can be your guide. Let Gwen keep real estate simple for you, check her out on Facebook today.
#18: Diann Dede Erceg
With 13 years of real estate experience, Diann Dede Erceg is a real estate agent helping clients turn their dream of finding that perfect home into a reality. From insight on the latest real estate market trends in the neighbourhood to ensuring you get the best bang for your dollar when selling – whatever your needs are in the market, Diann has your back. Sharing market trends and housing value tips, Diann is sharing a wealth of knowledge with her clients both on Facebook and Twitter. Don't miss out on the ins of the Prescott Valley.
#17: Tammy Pipkin
"Talk to Tammy Today" the 4 T's of Tammy Pipkin! No wonder she's a 5-star real estate agent in the Prescott Valley region. Serving clients with almost 15 years of real estate wisdom, Tammy's listings range from low to medium and high end, meaning no matter your budget, Tammy can find you that house to call home. The first-time homeowner, relocating or investing in real estate, let Tammy's Facebook and Twitter guide you to that first step of owning a home.
#16: Kellie Rutherford
Keeping her clients' interest the primary goal at every transaction, Kellie Rutherford is a Prescott Valley real estate agent helping homeowners buy, sell and invest. With innovative marketing strategies and up to date information on the real estate market, Kellie provides a unique and customized approach. For more on how Kellie can help you in Prescott, visit her website and Facebook page today.
#15: Kellen Hoskins
Providing exceptional service in Prescott, Arizona is Kellen Hoskins. From water view properties to rancher style homes and city living, whatever your Prescott needs are, Kellen offers an assortment of property listings. Using Facebook, Kellen offers up to date monthly real estate market reports to ensure clients know when is that right time to buy. Worried about financing or interested in that home? Let Kellen be your Prescott guide through the market.
#14: Jessica Bechtold
Have a positive and stress-free experience with Jessica Bechtold of Prescott, Arizona. This real estate agent is committed to providing her clients with the best in the service as well as guidance through the process. To see how Jessica can help you with your search for the perfect home, visit her website and Facebook page – you never know if that next post is your dream home.
#13: Jennie Shook
Looking for that unique home that is one of a kind? Jennie Shook of Prescott Valley Real Estate offers unique builds and stunning properties. Providing not only real estate services, Jennie Shook and team have formed a group of support that can also assist with the finances, home inspections and even interior designing. To see these stunning homes or to start the process, why not check Jennie on her website and Facebook today.
#12: Veronica Hoey
Selling or buying in the Prescott Valley? Veronica Hoey offers all the latest listings in the area. Using social media platforms such as Facebook and Instagram paired with her mobile-friendly site, clients can receive notifications on listings in real time. From price changes to that home you've been following to new listings in communities on your radar – Veronica strives to bring the information to her clients in a convenient and timely manner. Find your next Prescott home with Veronica.
#11: Paul John Simari
Born and raised in Prescott, Paul John Simari became a real estate agent with the nickname, Prescott Paul. Knowledgeable in the communities and the real estate market, Paul offers clients the opportunity to view listings in person as well as guide them through the sometimes-stressful process. With listings and market insights, it's no wonder Paul likes to use Facebook and keep his clients informed.
#10: Paula Thomas
With 15 years of real estate experience, Paula Thomas specializes in single-family homes and investment properties in the Prescott Valley. Using Facebook, Paula showcases some of the regions' stunning family homes. Ready for that condo upgrade? Maybe you need more space? Let Paula be your Prescott Valley real estate guide.
#9: Brian Howell
Dedicated and passionate, Brian Howell offers over 15 years of real estate experience in the Prescott Valley. Striving to ensure his clients are well informed, Brian shares real estate market tips on Facebook and Twitter. Whether you are a first-time home buyer or looking to sell – let Brian guide you through the process with integrity.
#8: John Gorden
Relocating or retiring in Prescott? Let John Gorden be your real estate guide to one of the top cities to retire in. Taking your lifestyle and budget, John helps you find the best fit. Sharing listings on Facebook and Twitter, John will be by your side as you embark on this next phase of your life – but also the most significant investment you'll make. Don't miss out on some stunning properties, check John on Facebook and Twitter today.
#7: Stephanie Woods
Stephanie Woods and Team recently ranked in the Top 250 real estate agents in the country! Her dedication and commitment to exceptional services mean she will work with clients through the process as well as ensure they have all the information. Whether it's a condo, land or a single-family home, Stephanie is ready to help you start the search. Why not take the first step with Facebook and Twitter, Stephanie might have the home for you.
#6: Travis Brad
Founded in 2000, Travis Brad has been guiding the homeowners of Prescott into finding that perfect house to turn into a home. Whether it's a single family or multi-family home, Brad shares listings on Facebook and Twitter. Find your place in Prescott with Travis as your real estate agent.
 
#5: Jason and Amy Maneely
A husband and wife duo, Jason and Amy, they are Prescott Valley residents who also are serving the community by helping others find their home in the area. With over thirty years of combined experience, Jason and Amy can help clients find that dream home. Whatever your budget, your expectations or needs, this power-duo is using the power of social media to share their real estate insight. From Facebook to Twitter and Instagram, don't miss out on a listing that might be your new home.
#4: Carissa Maxwell
Condo, multi-family or that land to build your home from the ground up – whatever you are in the market for, let Carissa Maxwell be your Prescott Valley real estate agent. Guaranteeing a smooth and seamless process – view Carissa's real estate listings on Facebook today. Whether it's the condo living or the country life you seek, Carissa offers an assortment of properties to suit your needs and lifestyle.
#3: Chad Nanke
Specializing in residential, land and foreclosures, Chad Nanke is a Prescott Valley real estate agent. With 17 years of experience, Chad has been assisting clients with their homeownership goals. Whether it's buying your first home or investing in the future, visit Chad on Facebook and Instagram. Who knows if that next post may be the house you have been waiting to call home.
#2: Kell Palguta
Looking for a knowledgeable and trustworthy real estate agent in the Prescott region? Why not check out Kell Palguta, a 5-star real estate agent who has listings ranging from vacant lots to single-family homes. Unsure about your finances when it comes to becoming a buyer? Or maybe you aren't sure what the first step is in the process – from Facebook to Twitter, Kell shares real estate market insights to keep clients informed.
#1: Brad Bergamini
Brad Bergamini and the team are striving to deliver the best of the best in real estate services in and around the Prescott area. Whether you are looking to invest in the real estate market for your future or to expand your existing house – let Brad and the team guide you to that new home. From Facebook to Twitter, don't miss out on following Brad, who knows that next tweet might be your new home.
---
We hope you enjoyed our list of the Top 20 Prescott Real Estate Agents On Social Media In 2018!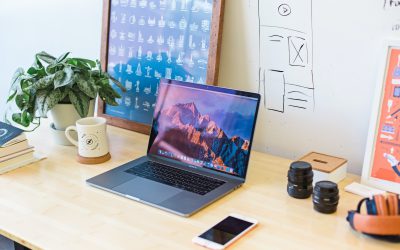 Learn how this real estate agent tripled his commissions just with social media and how you too can become a social media superstar.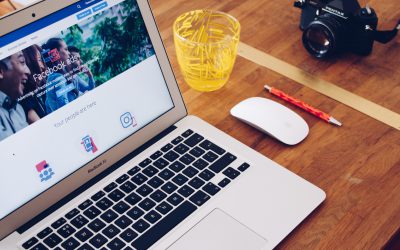 That big blue button has tempted you before right? You want to Facebook Boost your Real Estate listing. Find out why you shouldn't!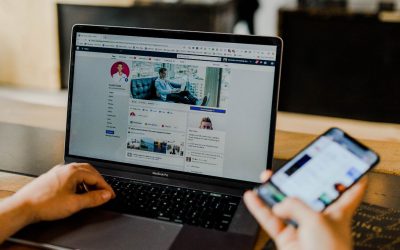 A question we get often from Realtors is "how much should I spend on social media?" Find out exactly how much to spend and how to spend it without getting ripped off!