These Honolulu real estate agents are winning over the city's real estate market by gaining success on social media.
We've researched hundreds of Honolulu real estate agents' social media channels and went through a certain process to select the best. We began with finding Honolulu real estate agents through different mediums and then looked at objective data regarding the Honolulu real estate agents' social media presence across various social media channels. Lastly, we made sure that all the Honolulu real estate agents who made it to the final list have great social media presence based on subjective variables.
With that said, we present to you the Top 20 Honolulu Real Estate Agents On Social Media In 2018!
Note: This article includes real estate agents from Honolulu and surrounding areas


#20: Shannon Cole & Hilary Franklin Affron
Shannon and her partner Hilary are both military spouses, they put their love for their military community into their business. Their goal is to help both active and retired military families buying and selling homes. They are a motivative and dynamic team as their passion drove their career into success. They could get you a house in any desirable location on the island, check out their home listings and you won't regret it!
#19: Jenai Hart
As one of the real estate agents of Sotheby's International Realty, Jenai Hart is an excellent real estate agent who works with high efficiency and attentiveness. Her home listings are superb and the houses have lovely interiors. Don't forget to check out her page!
#18: Jon S. Mann
Jon is one of the many Hawaii real estate agents and the founder of Jon S. Mann Real Estate, LLC. With 30 years of experience in Hawaii real estate sales and property management and development, he is definitely a highly competent professional. Additionally, the houses in his home listings have stunning views near the sea, you don't want to miss them!
#17: Robyn A. Schaefer
Robyn is a senior real estate specialist and an expert real estate advisor, so there's no doubt that she knows her stuff when it comes to real estate business. She believes that her clients deserve the best service with an exceptional attention to detail. Make sure to check out her home listings, those luxury homes are truly gorgeous and you'll regret missing them!
#16: Maria Kawananakoa
Maria is truly fantastic at her job, she believes that it is important to help people reach their wellness goals and she brings that commitment to her customers and her real estate business overall. Her fluency in four different languages advantages her in being able to think globally and act locally, international clients can count on her when looking for a home or investment property. Catch her up on her social media for the latest home listing updates!
#15: Caron Ling
Caron is one of the associates with Engel & Völkers, she is also the Broker in charge of List Sotheby's Kahala and is a Certified Residential Specialist. She is an amazing agent, her work and remarkable devotion to the career can be reflected through the genuinely positive feedbacks given by her clients; yet another reason why she is a great real estate agent can be seen through her house listings, the houses are just too gorgeous to be missed out!
#14: Caron B. Davis
Caron and her team at Caron B Realty offer an original mix of technology, innovative marketing strategies, and exceptional customer service. They strive to provide the best real estate services in their industry and aim to exceed your expectations. Caron and her team have earned numerous awards over the past 30 years, and their reviews say that they are extremely reliable and professional. Feel free to visit their page for home listing details.
#13: Nicole Lemas
Nicole is a phenomenal real estate agent. She's known for her attentiveness and excellent organization skills. She has an outspoken personality and knows how to make good social media advertisements. Aside from written posts, she posts videos regarding house sales, open house events, and many more. Her professional expertise is highly reliable.
#12: Elise Lee
If you are looking for a real estate agent who is keen, approachable and highly determined to make every single of their clients satisfied, Elise is the one! She is your ideal real estate agent and not only that, her home listings are equally ideal. The beautifully structured houses in her listings are located on Oahu's North Shore, just steps away from the Sunset Beach. The photos look just like your typical imagination of the houses in a Hawaiian movie! Look out for her page to see her listings!
#11: Micah Grafsgaard
Specialized in buyers, sellers, military and luxury homes, Micah's sense of humour is a reflection of his outgoing and cheerful personality. He is also unique in his marketing approach, this is clearly seen from his Facebook page where the content is not limited to written blogs and posts but also interesting vlogs to attract potential clients. His home listings are noteworthy as well, the houses have elegant features and they all look superb. His page is totally worth checking out!
#10: David E. Buck
David was an fireman before he got into the real estate business. He spent his university years in his Environmental Analysis and Design study. He is also a 2nd generation real estate professional and 3rd generation businessman in Hawaii. He is very hard-working and is willing to put efforts into his job, it isn't a surprise that he receives marvellous comments from his customers. Keep up with his latest home listings because they are absolutely charming and perhaps one of them is your dream house!
#9: Tony Kawaguchi
Tony is an accomplished agent, he earned Hawaii's Top 100 Realtors out of 400 seven times, and he is the Vice President of Hawaii Homes International as well. Not only that, Tony and his team have marvellous listings consisting of luxury homes with stunning interiors. The team achieved incredible teamwork by providing their clients professional service with integrity. If this is what you're looking for, then Tony and his team are the most recommended ones out there!
#8: Joe Pineda
Joe Pineda is a committed and strategic agent who strives to provide his clients with the best results. His exceptional reviews say that he is always ahead of the game and has an amazing marketing plan varying from property websites, catered open houses, numerous private showings, and first-rate marketing materials and more! If you like Joe's approach to real estate be sure to visit his Facebook page for more!
#7: Jessica Chiu
Jessica Chiu focuses on a client-centric perspective and is committed to providing her clients with a high level of personal responsibility, integrity, and loyalty. She has earned numerous awards regarding her exceptional work in her field and strives to build long-term relationships and deliver success to her clients. Make sure to drop by her Facebook page for a variety of blogs, tips, tricks, listings, and advice.
#6: Dan Ihara
Dan Ihara is a hardworking and dedicated agent who makes buying and selling a home easier than ever before! With his years of experience and extensive knowledge of the market, you can count on Dan and his team to give you the best experience if you are looking to buy or sell a home. You can find him posting information on listings and seminars daily on his Facebook page.
#5: Denise M. Fisher
With over 30 years of experience, Denise Fisher is an agent who loves to think outside the box. She is a dedicated agent who seeks to continuously grow and evolve and overcome any challenges that come her way. Her wonderful reviews say she expresses professionalism, commitment, and passion when it comes to working in real estate. Don't forget to visit her Facebook page to see new listings and tips and tricks about the real estate market.
#4: Kinga Mills
With over a decade of real estate experience Kinga Mills will provide you with expert advice and guidance whether you're a buyer or a seller. She is a proficient negotiator who will use her expertise to help you make the best choices and give you the best possible results. Kinga prides herself on staying current and up-to-date on the latest marketing tools in order to efficiently represent her clients. This can easily be seen by her multiple social media pages, gaining over 2,500 followers! Be sure to stop by her pages to leave a like and see what she has to offer.
#3: Colin Lee
It is no surprise that Colin Lee is in the top 2% of all real estate agents nationwide with BHGRE. He brings his 12 years of experience in finance and strong CPA background to real estate, which is why he is one of the best real estate professionals. Colin is dedicated and committed to provide his clients the best service possible, where his attentiveness and enthusiasm are highly recommended. He specializes in both buying and selling real estate. Take a look at his Facebook page where he regularly posts real estate related blogs which can be very helpful!
#2: Howard C. Richmond
As the principal broker and real estate professional of Richmond Realty Hawaii, Howard Richmond is definitely one of the top real estate agents in Honolulu. Him and his wife are dedicated to serving their clients' needs and protecting their interests. If you ever have any questions or concerns you be sure to count on Howard for professional feedback on the best course of action. Visit his Facebook page to see new listings or read a blog or two about the real estate market.
#1: Ryan Riggins
Ryan Riggins and his team at John Riggins Real Estate have been helping families move since 1977 and his proven track record shows that he puts his clients first and helps them maneuver in a high speed market. With his extensive background in military relocation, Ryan is willing to make sure everyone who has served their country have a chance to own their piece of it. In terms of social media, Ryan has over 5,000 followers across various platforms and regularly posts listings and helpful tricks and advice. No wonder he is one of the top real estate agents on social media in Honolulu! Make sure to stop by and leave a like or two on his social media pages!
---
We hope you enjoyed our list of the Top 20 Honolulu Real Estate Agents On Social Media In 2018!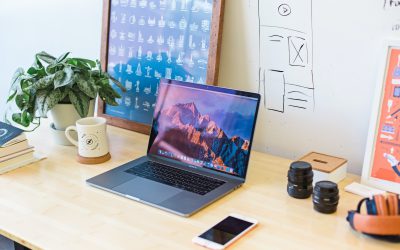 Learn how this real estate agent tripled his commissions just with social media and how you too can become a social media superstar.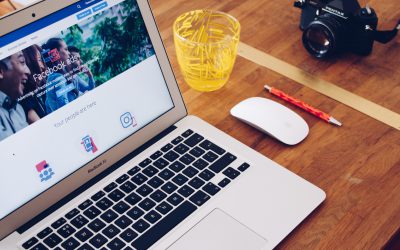 That big blue button has tempted you before right? You want to Facebook Boost your Real Estate listing. Find out why you shouldn't!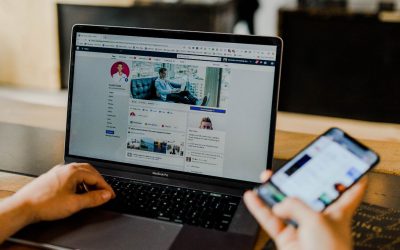 A question we get often from Realtors is "how much should I spend on social media?" Find out exactly how much to spend and how to spend it without getting ripped off!