The Saint Paul real estate market is booming and so is the presence of these real estate agents on social media.

We've researched hundreds of Saint Paul real estate agents' social media channels and went through a certain process to select the best. We began with finding Saint Paul real estate agents through different mediums and then looked at objective data regarding the Saint Paul real estate agents' social media presence across various social media channels. Lastly, we made sure that all the Saint Paul real estate agents who made it to the final list have great social media presence based on subjective variables.
With that said, we present to you the Top 15 Saint Paul Real Estate Agents On Social Media In 2018!
#15: Anita C. Hill
Anita C. Hill emphasizes that she works relentlessly to make sure her clients find the home of their dreams. She also works diligently on her Facebook page, which is regularly updated with all types of content. You can find valuable info and content related to real estate with Anita's expert opinion on those topics.
#14: Vavi Vameng
Vavi Vameng provides services to both first home-buyers and those that need general help in buying or selling their properties. You can find information about open houses on their social media page, as well as several videos with useful tips and insights into the local real estate market.
#13: Michael Provence
Michael Provence is ready to help people that are looking to buy, sell, or invest in real estate in Minnesota. The Minneapolis and Saint Paul Magazine selected him as a Super Real Estate agent from 2012 to 2014. Check out his Facebook page to find more information about real estate in Saint Paul!
#12: Yia Thao
Yia Thao has been in the real estate business for over six years. He has plenty of experience in representing sellers and buyers, and he is also ready to help homeowners going through foreclosure. Yia mostly focuses on providing information about new listings on his social media, shares useful links as well as organizes prize draws for his followers!
#11: Semira Mundt
Semira Mundt is a top agent with Edina Realty who has already sold over 200 houses. Her social media account offers the right balance of professional and other stuff. You can read valuable content related to real estate on her social media pages, where there are also links to some other amusing posts.
#10: Jamie Eischens
Jamie Eischens is a Saint Paul real estate agent that believes being local and dedicated to his clients is what sets him apart from other agents. Check out his social media account for valuable and useful content related to real estate!
#9: Sammie Yang
Sammie Yang is a professional real estate agent that offers services of comparative market analysis, property selling, as well as helping buyers to find a home that will exceed their expectations. You can check out her successful sales on social media but Sammie also shares useful links, open house information, and even organizes contests occasionally.
#8: Jeremiah Bouley
Jeremiah Bouley is an associate of RE/MAX Results and is there to provide help during both the buying and selling process of your home in the Twin Cities Metro area and suburbs. Aside from posts to useful content and new listings, he often posts awesome listings on his Facebook page, which you should check out!
#7: Teri Eckholm
Teri Eckholm believes in exceptional service and is proud of the fact that she can help people find their dream home. She specializes in helping the first home buyers and acreage and lakeshore properties. On her social media, Teri shares helpful real estate related blogs for both sellers, buyers, and other participants in the real estate market.
#6: Michael Kootsikas
Michael Kootsikas is a Minnesotan real estate professional who is eager to go the extra mile to put a smile on the client's face. When it comes to his social media accounts, he gives his best to keep the spirits up with amusing and unusual posts. He doesn't hesitate to communicate with clients by replying to their comments and answering any questions they might have.
#5: Jeff Scislow
Jeff Scislow was named the National Marketer of the Year in 2010 and today he is at the helm of the Scislow Group. He has decades of experience and understands the importance of being available to clients around the clock. His Facebook page contains regular updates about new listings, funny and playful promotional posts, as well as the story about Jeff beating an incurable disease.
#4: Josh Sprague
Whether you are a buyer or a seller, Josh Sprague is there for you throughout every stage of the process. He understands the advantages of technology, which is why he puts a lot of effort into photos, HD videos, and virtual tours, as well as social media advertising. His accounts are regularly updated with new properties for sale, but he also doesn't forget to share valuable content with his followers.
#3: Max Rathmanner
Max Rathmanner is a real estate agent who also aims to be a useful resource for his clients. As such, he is there to answer all your questions about the process and provide support through the closing and beyond. His social media accounts are extremely resourceful and packed with useful links, interesting facts and statistics, and open house information.
#2: Jake Piller
Jake Piller is an aspiring real estate agent who pinpoints that he is a great fan of the job he does. Jake is there to assist first time home-buyers, sellers, and everyone else who might have real estate needs in Minnesota. His social media accounts contain regular updates about new listings along with photos of the properties.
#1: Judy Craig
Judy Craig is a Minnesota native with 25 years of experience in real estate. Today, she is part of the successful Craig Group. Her Facebook page is regularly updated with offers of new houses and other useful information, but she also makes an effort to get closer to clients by sharing her personal experiences in real estate. Way to go Judy!
---
We hope you enjoyed our list of the Top 15 Saint Paul Real Estate Agents On Social Media In 2018!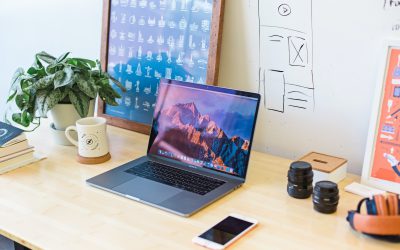 Learn how this real estate agent tripled his commissions just with social media and how you too can become a social media superstar.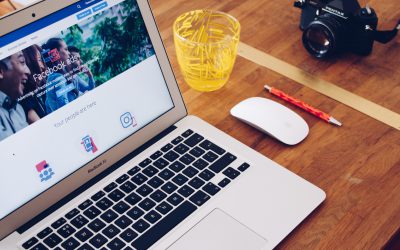 That big blue button has tempted you before right? You want to Facebook Boost your Real Estate listing. Find out why you shouldn't!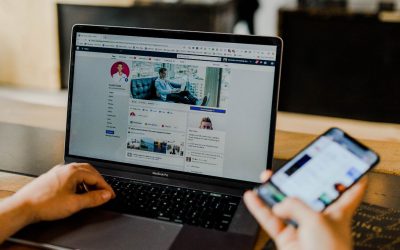 A question we get often from Realtors is "how much should I spend on social media?" Find out exactly how much to spend and how to spend it without getting ripped off!