These Jackson real estate agents are controlling the city's real estate market after discovering the power of using social media platforms.
We've researched hundreds of Jackson real estate agents' social media channels and went through a certain process to select the best. We began with finding Jackson real estate agents through different mediums and then looked at objective data regarding the Jackson real estate agents' social media presence across various social media channels. Lastly, we made sure that all the Jackson real estate agents who made it to the final list have great social media presence based on subjective variables.
With that said, we present to you the Top 15 Jackson Real Estate Agents On Social Media In 2018!
#15: Steve Jackson
Steve Jackson is a real estate agent that is serious about doing everything the right way. Steve stays on top of the market trends, current resources and technology that fits his client's needs. He is a dedicated professional that strives to get you to your dream. You can find out more about Steve on his website and Facebook page.
#14: Holly Hesslau
Holly Hesslau has lived in Jackson County for over 30 years. Holly posses excellent customer service and has a passion for real estate. If you are looking for a hard working real estate agent, Holly is for you. You can see more about Holly on her Facebook page and her website.
#13: Hillary Knapp
Hillary Knapp has a been a social worker and brings her experience to the Real Estate world. With that experience, Hillary has learned how to be patient, proactive and detail oriented. Hillary works tirelessly to promote her client's best interests and will not let you down. She also post current market trends and houses she currently has for sale.
#12: Jordan Pace
Jordan Pace is native to Jackson. Ever since 2015, Jordan has helped many buyers and sellers in their real estate needs. In 2016, Jordan was recognized for helping her clients get to their dream of owning homes and she won awards for achieving over a million dollars of productions. You can read more about Jordan and her awards on her website and Facebook page.
#11: Jason Wright
Jason Wright is a hard working agent who strives to go the extra mile or two for his clients. Jason is always available to his clients and works extra hard to help you achieve your goals. He works endlessly to make sure your real estate deal is done The Wright Way. You can see more about Jason on his Facebook page.
#10: Kevin Reeve
Being a real estate agent has been a lifelong dream for Kevin Reeve. Being new at Real Estate, Kevin brings his dedication, trustworthiness and negotiation skills that allows him to thrive in the industry. Kevin also earned the award for Rookie of the Year. You can read more about Kevin on his website and his Facebook page.
#9: Julie Hackworth
Julie Hackworth is a full time agent that serves Jackson County and the surrounding areas. Julie prides herself on providing top notch customer service. She has excellent communication skills and promises to be attentive to all your needs. Julie is available on Facebook and her website.
#8: Debbie Crownover
Debbie Crownover shows her clients the ins and outs of Real Estate. Debbie is here to help when you are looking to buy or sell and even if you just need some advice. Debbie gives all her readers update on current trends and what's new in the Real Estate world on Facebook.
#7: Tom Schindler
Tom Schindler posses over 30 years of Jackson real estate knowledge. Tom provides all his clients with his knowledge and experience to give them the professional experience they deserve. You can see Tom and all of his work on his Facebook page.
#6: Aj Crownover
AJ Crownover has over 12 years of Real Estate experience. AJ was born and raised in Michigan. Both of AJ's parents were real estate agents so he has been in the real estate world for a while. He applies his knowledge and experience to every transaction he has. AJ constantly posts stunning photos and updates listings on his Facebook page for everyone to check out.
#5: Bill White
Bill White has been an agent for over 40 years. It is clear to say Bill has the knowledge and experience to help all his clients achieve their dreams of homeownership. Being a skilled negotiator, Bill's specialties include residential real estate, especially for seniors, high end property, estates and relocations. You can find out more about Bill on his website.
#4: Jennifer Rodgers
Jennifer Rodgers serves many areas of Jackson County. Jennifer is also a full time real estate agent. She uses up to date technology and resources. You can check her out on her Facebook page where she constantly posts new homes on the market.
#3: Eric Ropp
With Eric Ropp, your satisfaction is the most important. Eric strives on providing you with a stress free experience and staying by your side every step of the way. Eric always has something new on his page so check it out!
#2: Larry Wetherby
Larry Wetherby Takes pride in his community and really enjoys helping others accomplish their real estate goals. Larry specializes in finding the perfect house to meet his clients' needs. You can see more about Larry on his Facebook page and his website where he posts market trends and updates for all of his clients to enjoy.
#1: Doug Beiswanger
Doug and his Beiswanger Team, have over 20 years of experience in the sales and marketing industry to help you in selling or buying your home. Doug has a 24 minute expectation of himself. He prides himself on always returning your phone call within that time frame. Doug and his team are available on Facebook and on their website.
---
We hope you enjoyed our list of the Top 15 Jackson Real Estate Agents On Social Media In 2018!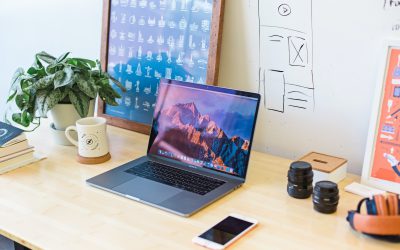 Learn how this real estate agent tripled his commissions just with social media and how you too can become a social media superstar.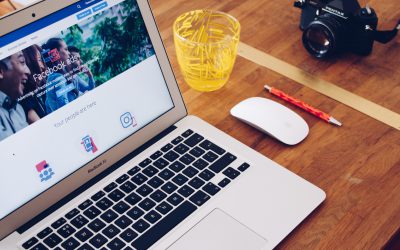 That big blue button has tempted you before right? You want to Facebook Boost your Real Estate listing. Find out why you shouldn't!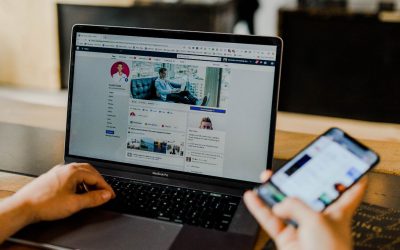 A question we get often from Realtors is "how much should I spend on social media?" Find out exactly how much to spend and how to spend it without getting ripped off!