At one point in time, much like many other professional fields, real estate was a simpler market, with a simpler system. There were fewer factors impacting the purchase and sale of homes, fewer regulations and paperwork, and fewer mirages causing housing bubbles. In the present-day, the industry has ballooned into a giant, with virtually every interested party fighting for control of a single limb.
Following the United States housing bubble crisis, consumers of the real estate market have become wary of its dangers, frustrated by the impossibility of acquiring accurate and complete information. Companies and organizations which supposedly served the public were exposed as selfish, money-driven machines, with governments turning a blind eye to protect their revenue.
Fortunately, the advent of social media has created an avenue for real estate customers to collect their concerns in one place – and on the Internet, when questions are asked, answers are bound to follow.
Thanks to the following ten real estate blogs, the Canadian industry has become incrementally transparent. Their advice and insight into different facets of the real estate industry have become essential information for students of the game, those who wish to conquer the giant.
From humour to market information to experience, here are the Top 10 Canadian Real Estate Blogs in 2018 agents and clients should follow.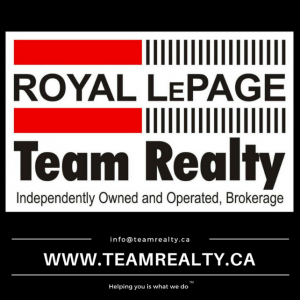 The prestigious brokerage and one of the top brokerages in Ottawa based on the Ottawa real estate board, Royal LePage Team Realty is running an amazing real estate blog page on their website. They offer their audience over 25 pages worth of valuable real estate blogs, which include market reports, real estate tips and tutorials and much more!
One of our favorite blogs by them is "What Home Buyers Should be Looking for When Viewing a Property." This blog has the perfect infographic, explaining the basic home buying tips and things to look for when viewing properties. Sweet and simple, just how it should be!
The Royal LePage Team Realty not only have a great blog page, but they also have an awesome online presence. They have a very good engagement on their Facebook page as they frequently post on it. They have also earned a 4.9 star review on Facebook, amazing isn't it? It's definitely time to check out their blog page!
The BREL Team is a team of real estate agents who work in Toronto to provide their clients with the best possible services they could offer. The real estate experts of the BREL team all possess in-depth knowledge about real estate in Toronto.
If there's one blog page that you must visit, it's the BREL Team's blog page. They are always updating readers with tips, tricks, gossip, news updates, real estate trends and so much more!
The team posts blogs aimed for buyers, sellers and agents so there is something for everyone. Their blogs are not only exciting to read but are also helpful and will provide readers with knowledge based on real estate.
Kim Mullan's blog from her website provides many resourceful blogs that automatically deliver benefits to home buyers and sellers upon seeing it. Blogs like, "House-Hunting: Should I Hire My Own Agent? When? How?" and "Electronic Signatures – Embracing Technology as a Buyer/Seller," are examples of the blogs that are posted to keep home buyers and sellers in the game of real estate which can be complicated and difficult for most newbies.
Kim Mullan makes everything look easier with her informative blogs. If you didn't already know, Kim Mullan is an honourable broker who has received a SUTTON National Award of Excellence in 2017 and the Sutton's Platinum Award for Sales Volume for 7 years straight.
Check out Kim Mullan's blog page or and website, it may be beneficial if you're running out of cooking ideas. You may be able to find something other than homes like the recipe of the month for example.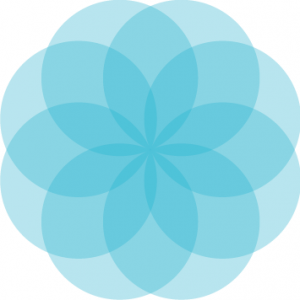 Better Dwelling is a large independent real estate news outlet based in Toronto, Ontario. They post all the latest updates and news homeowners & agents must know of on real estate in Canada.
Their blog page features lots of amazing content. They also include stunning images of homes and architecture which makes their blog page not only interesting but attractive too while taking global economic trends, and turning them into local insights for their viewers to enjoy and stay updated on!
The Better Dwelling team also makes sure to stay active and post updates and new blogs constantly, so they also have an amazing feature on their page where you can subscribe to receive email updates every time they post new content!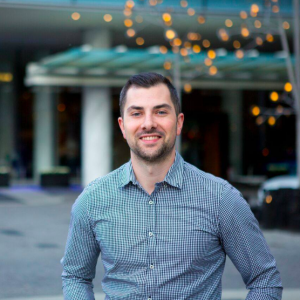 From Vancouver, Vancity Condo Guide Blog is a top Canadian real estate blog page with over 38 pages worth of blogs which are posted at least once a week. The many blogs of this page contain valuable real estate insight on Canada's real estate market and important topics within it.
The Author of the page, Steve Saretsky is also a real estate agent and provides various statistics and market reports on his blog page that are claimed to be very informative and unbiased by the visitors of his page. With 25 5-star ratings, Steve Saretsky is also a popular and respected agent who is frequently active on Facebook. Steve has made appearances on various media platforms like CTV and CBC to give you a sense of his status.
If you're a home buyer, home seller or interested in Vancouver real estate, you definitely need to look at Steve Saretsky's content on his page which provides Vancouver real estate blogs, market reports and stats, and Vancouver listings.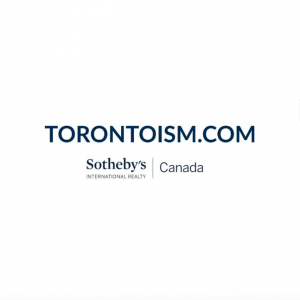 Richard Silver and his Toronto Real Estate Team are the people behind the awesome Torontoism blog page. Their blog page helps homeowners, real estate agents and people who are looking to sell their home stay up to date on all of the real estate news in Toronto.
The Torontoism blog page features many different categories of blogs, some of which include Toronto's real estate news, local neighbourhoods, technology, business, the people of Toronto, lifestyle, food and so much more.
They are a great source of information about all things on real estate in Toronto. Local insights, recommendations and new listings are just some of the many great things they post about!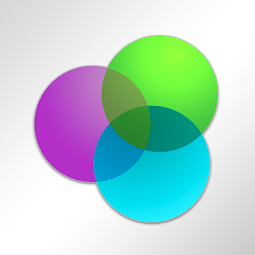 Centris is a real estate company mainly based in Quebec, Canada. They offer latest technology tools and solutions to real estate brokers in Quebec. Their blogs are focused on architecture, urban development, real estate, interior design and so much more and their blog page is never short of stunning images for you to enjoy while you're reading their blogs.
The website is always updated with new blogs every few days and if you think that's all, then you're wrong. They have their blogs categorized and organized so it's easier for you to find the type of blogs you're looking for.
Centris also has a popular Facebook page with almost 20,000 followers! Every time they have a new blog uploaded to their website, they always make sure to share it on their Facebook page for their followers to enjoy.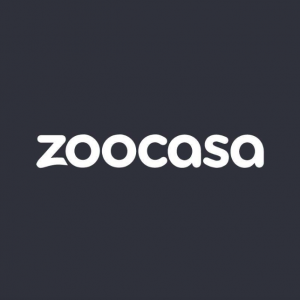 Zoocasa is a popular and well-known real estate agency in Toronto, Ontario. Their agents are known for their hard work, passion and devotion to real estate. They are one hundred percent committed and work hard to make sure of client satisfaction.
They not only do a great job at assisting you with your real estate needs but they also have a popular blog page which over 36,000 people subscribed to! They are very consistent with their blog page and are always posting new content. They share important real estate market news, and buying & selling tips.
Their blog page is loved by many and they also have earned 5 star ratings by many who reviewed them on their Facebook page. Their goal is to make your dream of homeownership into a reality and will do everything in their power to make that possible.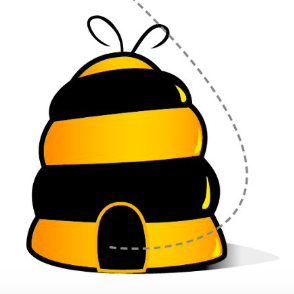 BuzzBuzz News Canada is a popular digital media publication that posts blogs on news and updates that go on in both Canada and the US. They cover news on major Canadian and US real estate markets and are a main source for reporting on related topics including interior design, architecture, technology and so much more.
BuzzBuzz News is dedicated to providing readers with unbiased reporting on important issues that affect real estate buyers, sellers and agents. Their blog page audience is made up of over 70,000 monthly newsletter readers! They post very consistently on their blog page and sometimes even post multiple blogs a day!
Their website also has an amazing page called Buzztalk where they interview real estate agents to gain even deeper insights into real estate and the secrets behind it. Check their blog page out now!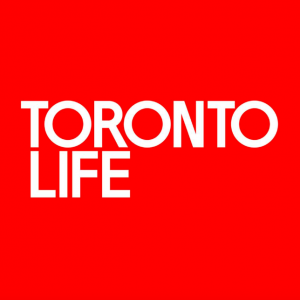 And finally we reach #1 … Toronto Life! Toronto Life offers a glimpse into the best parts of Toronto living. From blogs about delicious food, to vibrant city culture, and most importantly everything real estate!
Not only do they cover real estate topics in a thorough but interesting way, they've also been ranked number one for their social media presence. With almost 160,000 followers on Facebook, and 134,000 on instagram they are killing the social media game!
There are hundreds of different blogs about real estate, and they constantly are updating the blogs like "Condo of The Week" and writing new blogs all the time. Some of our favorites include "House of The Week" and "Sale of The Week". These posts feature stunning homes and give us a realistic view of what you can really get for your money. Go check out Toronto Life today!
Blogging is an easy method for real estate agents to speak directly to their clients, but to gain social influence is an art on its own. Like some of the entries on this list, new blogs will join the ranks of the elite, so keep surfing and find the ones that speak to you the most!
---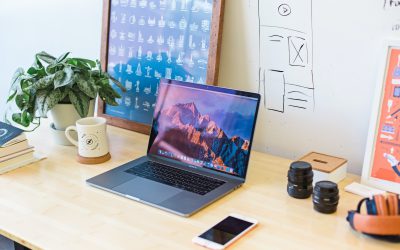 Learn how this real estate agent tripled his commissions just with social media and how you too can become a social media superstar.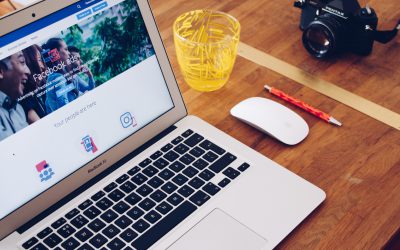 That big blue button has tempted you before right? You want to Facebook Boost your Real Estate listing. Find out why you shouldn't!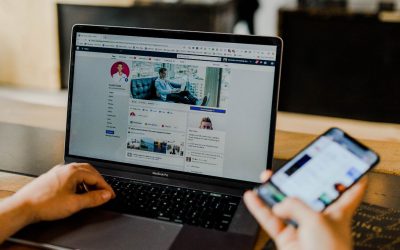 A question we get often from Realtors is "how much should I spend on social media?" Find out exactly how much to spend and how to spend it without getting ripped off!