Steve Halpern, one of New York's top real estate agents shares his story of how he became an industry leader in the real estate community in NYC.
As he started his career in the music industry, sooner than later Steve realized that this wasn't the industry he wanted to build a career in. He then moved into the real estate industry, where he was not only able to apply his intelligence but also his creativity. Today, Steve and The Halpern Team are industry leaders in marketing strategy in NYC and use innovative approaches to make sure your properties will reach a large audience. Learn more about Steve's journey as a realtor by checking out his interview with us, below!
When did you start your career in real estate?
I'm coming up on my 8 year anniversary–I started in November 2009.
---
Please also in 2 short lines brag about yourself, if you really had to impress someone about what you do, what would you say?
The Halpern Team and I have become industry leaders in marketing strategy among the New York real estate community. Through our creativity and innovation we have broken records and barriers alike where others haven't been able to.
---
What inspired you to start in real estate and how did you motivate yourself to keep going?
I got my start in the music industry, but no matter how many hours I put in, it was always difficult to dictate my finances and I was ready to take charge of my life and finances. I found real estate, an industry where I could still flex my creative muscle and earn a great income. The first two years were tough, but worth the work. It was a thrill to meet so many new people – professionals in this industry – knowing that if I could stick with it, stay creative, and built a great network, I'd make it.
---
Comparing your business from back then to now, what has been the main thing that allowed you to expand your business?
When I harnessed my personal creativity to make a property stand out from the competition, I knew I was going to be in good shape. I also always focused on the relationship, not the commission. Don't get me wrong I love earning, but it's best when everyone is happy and to me that involved having my heart in everything I do. I think the biggest mistake most agents make is getting cheap because they're too focused on the commission. For me, I knew that everything I did would be a showpiece for the next opportunity. I also learned to trust my intuition, which has set me up with a great pipeline of business.
What's the most profitable aspect of your business, why do you think this is and how can others apply this to what they are doing?
Well, for me it changes every year. I created a trajectory that every year was a mastery of something that was cumulative. For the first few years I was doing a lot of rentals, which developed into an expertise in high-end rentals while doing a volume of smaller sales deals. That business then shifted into more buyer-side sales; ultimately leading to my current state of being mostly listing focused. This year the goal was to sell some higher priced listings, which I have accomplished. You should always have a goal to challenge yourself and grow your business.
---
How do you work? (Do you wake up early, work late, communicate, what jobs do you do yourself, who do you talk to, etc.)
A daily routine is very important. I wake up at 6:30 a.m. every day, meditate or prime, work out, and have a little time with my wife and pets. I think a good agent has to be somewhat available at all times. Having built an amazing team, I have a little more leverage in not always having to be connected to my phone. Marie, our team manager, is incredible: she makes sure everything is handled and properly delegated. Albi is the first agent that worked with me and I trust her to handle almost everything I can. I spend most of my time meeting clients, friends, industry contacts, and other agents–since our business is mostly referral based, this is really important. I usually have a few hours at the end of the night that I try and turn-off and rest my brain, but I can't lie, if an important call or email comes in I will likely take it.
---
When did you realize you were successful/made it and how did you feel/celebrate?
That's a tough question, because while I know I'm successful, I am never really satisfied, so I'll let you know when it happens. I try and celebrate life all the time, but in terms of a specific celebration based on success, I haven't really done that yet.
Looking back, what could you of done sooner to of got to that point quicker?
I really think things happened pretty fast for me, so I can't really say there was much I could have done quicker. That being said, maybe I could have started building my brand a little sooner.
---
What should other real estate entrepreneurs reading this be focusing on to expand their own business?
Building your own brand and voice is everything. Real estate is a crowded field, so it's important to figure out what makes you unique and scream that from the rooftops; otherwise, you'll always be stuck in a world where you have to compete for everything. When your brand is clear and you know how to present it, people put their trust in you.
---
What do you consider the main differences between those people who have been successful in your industry and those who have failed?
You know, I think there a lot of things that can make someone successful in real estate. One aspect that immediately comes to mind is not being driven by fear or being uncomfortable to try new things. You also have to care about people, because in the end, financial success is not everything: there is nothing more motivating and encouraging than loving what you do and being great at it.
---
How has social media and online marketing affected your real estate business? How much more success have you had now after implementing social media and online marketing efforts?
I believe my social media presence has made a great impact on our business. Your personal brand is so important in this business, and social media is the best place to establish it. I have received listings directly through social media, as well as had buyers purchase properties that they were introduced to through our social content. Additionally, having an audience of many agents around the industry who follow our social channels, it changes the dynamic of the co-broker relationship. Social media also serves to validate my buyers when they go to an open house and an agent recognizes my name, which comes mostly from viewing my content. I believe this is the future and we are investing heavily within these mediums.
---
We hope you've learnt a great deal about becoming a successful realtor. Be sure to reach out to Steve and The Halpern Team in NYC for your next property purchase or sale.
Check out Steve Halpern's Instagram page here: https://www.instagram.com/thehalpernteam/
Check out Steve Halpern's Facebook page here: https://www.facebook.com/THEHALPERNTEAM/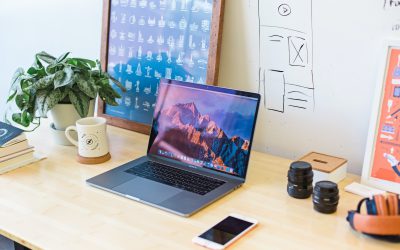 Learn how this real estate agent tripled his commissions just with social media and how you too can become a social media superstar.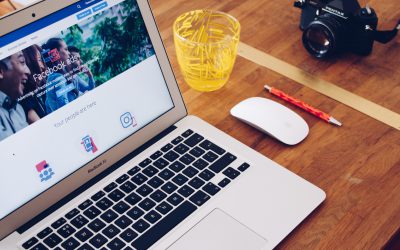 That big blue button has tempted you before right? You want to Facebook Boost your Real Estate listing. Find out why you shouldn't!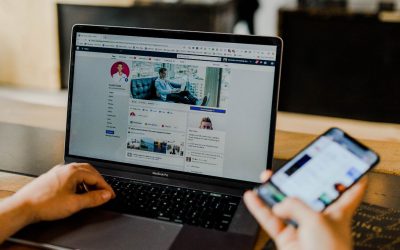 A question we get often from Realtors is "how much should I spend on social media?" Find out exactly how much to spend and how to spend it without getting ripped off!