Sal Ventre, New Jersey's native and one of the country's top-producing agents shares his journey of how he became a successful real estate agent.
Sal graduated with a degree in Small Business Entrepreneurship at West Virginia University. He started off his career as an entrepreneur and subsequently pursued real estate after he owned and managed many small businesses. Shortly, he was recruited by the well known international real estate brokerage, RE/MAX. Since then, he has been a leading realtor in New Jersey and has built a great reputation with his hard work and commitment to his clients. To learn more about Sal's success story as a realtor, check out his interview with us!
When did you start your career in real estate?
I started my career in real estate in September of 2012, just two months before Superstorm Sandy hit.
---
Please also in 2 short lines brag about yourself, if you really had to impress someone about what you do, what would you say?
The average of a realtor is 56 years old and sells 4-6 homes per year. I have been an NJAR award winning realtor since the very first year of my career and in 2016, just my fourth year in the business, at 28 years old, I sold 41 homes and was awarded the Gold Level Award and recipient the RE/MAX Platinum Club Award.
---
What inspired you to start in real estate and how did you motivate yourself to keep going?
Initially, I got into real estate because I wanted to "flip" houses. Fortunately, I was able to put my first deal under contract as a Realtor just one week after getting licensed and I have been hooked ever since. It certainly wasn't easy to stay motivated early on in my career. I struggled to get business like most new agents do and being on 100% commission, which can get extremely stressful. Fortunately, I was able to meet some amazing mentors early in my career that motivated me tremendously early on. From there it was just the competitiveness in me. I grew up playing sports and my father always taught me to be extremely competitive and so I have always looked at my career and real estate like a sport and I take it personal if I don't feel like I'm winning and improving myself every day.
---
Comparing your business from back then to now, what has been the main thing that allowed you to expand your business?
Truthfully, I feel the expansion of my business from the beginning to now has been due to a few things. I have always tried to put the customer and the client first, but being young and new in the business, naturally you just want to focus on trying to close as many deals as you can. After a few years in the business and growing as a person and a better Realtor, my business philosophy changed and now my number one business strategy is just to care. I genuinely care about helping people and I care about each and every one of my clients and people can see that. When I truly started putting my clients before anything else, my business changed almost overnight. Karma is always the best business strategy.
---
What's the most profitable aspect of your business, why do you think this is and how can others apply this to what they are doing?
The most profitable aspect of my business is the fact that most of my business comes organically. I don't spend a ton of money on advertising myself. Going back to the last question, I think this is because I truly care about my clients and they appreciate that. The best business usually comes from a word-of-mouth referral and when people are genuinely happy with your service, it comes back to you.
---
How do you work? (Do you wake up early, work late, communicate, what jobs do you do yourself, who do you talk to, etc.)
I've never once in my life had a normal "9 to 5" type of job with set hours and pay, so I've always had sort of an unorthodox work schedule. I try to treat my business like I am running a company. I have to be the CEO, COO, and CFO at all times. So I am in charge of marketing, I'm in charge of customer service, I'm in charge of daily operations and I'm in charge of the finances. That being said, I am usually working from the time I wake up to the time I go to sleep. I like to be in control so this doesn't bother me so much, but I do need to start delegating a lot more. That is one my main goals for 2018.
---
When did you realize you were successful/made it and how did you feel/celebrate?
Although I do feel like I am successful, I certainly don't feel like I've "made it" yet. I'm not really sure if I'll ever feel that way and I think that's what drives most successful people and motivates them to keep going. My business is 100% commission and I am deathly afraid of ever going backwards. If I stop for even a second, my business stops. It literally keeps me up at night and wakes me up in the morning. I think it's important to celebrate successes and I always do, but I know I am only as good as my next deal.
---
What should other real estate entrepreneurs reading this be focusing on to expand their own business?
Like I said earlier, I think the best business strategy is to truly care about your clients. However, there are things that are also necessary to be successful. I think first impressions are extremely important as is presentation. I never leave the house without being dressed professionally and I try to be well spoken at all times. To me, the most fascinating thing about being a Realtor is that every single person you see or talk to can be a future client because everyone needs to live in a home. Also, as a Realtor, you are your brand. Everywhere you go, you need to represent your brand professionally. Treat every person you meet as a potential client and your business is guaranteed to improve.
---
What do you consider the main differences between those people who have been successful in your industry and those who have failed?
A good personality and determination. You can not succeed in this business without either. No matter how much you market and advertise, if people don't like you, they aren't going to hire you. And there is always going to be times when things get extremely difficult or stressful, but you need to have the determination to stick it out.
---
How has social media and online marketing affected your real estate business? How much more success have you had now after implementing social media and online marketing efforts?
I credit a lot of my success to social media and online marketing. Truthfully, in 2012 when I started in the business, online marketing was already trending to have the best ROI. There were older agents who never thought social media marketing would be effective but for me, it was sort of all I knew. Fortunately, social media and online marketing has grown more and more every year.
---
We hope you've learnt a great deal about becoming a successful realtor. Be sure to reach out to Sal Ventre for any questions about the New Jersey real estate market or any information about specific property listings!
Check out Sal Ventre's Instagram here: https://www.instagram.com/salventre/
Check out Sal Ventre's Website here: http://www.theventreteam.com/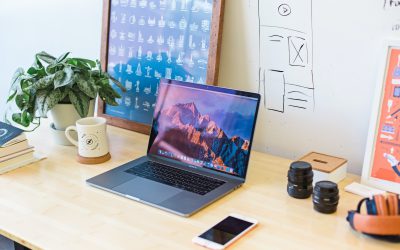 Learn how this real estate agent tripled his commissions just with social media and how you too can become a social media superstar.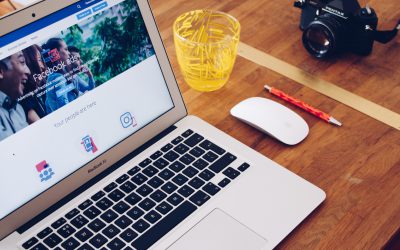 That big blue button has tempted you before right? You want to Facebook Boost your Real Estate listing. Find out why you shouldn't!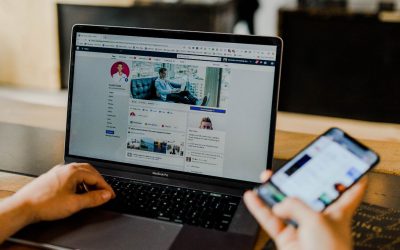 A question we get often from Realtors is "how much should I spend on social media?" Find out exactly how much to spend and how to spend it without getting ripped off!