Karina Demurchyan, Boston's expert real estate agent shares her secret to how she found an edge in the real estate market in the city.
Karina started her career in accounting where she was an external auditor at Ernst & Young in Boston. She spent a lot of her working time in front of her laptop screen and therefore, saw a potential career in the real estate industry where she would be able to work directly with people to help them find their dream home. Today, Karina is a successful real estate entrepreneur with an excellent team that provide their clients with extensive knowledge of the real estate market, committed servicing, and ease out the life-changing process of buying or selling homes. Learn more about Karina's experience as a realtor, read her interview with us below!
When did you start your career in real estate?
I started during the mass exodus of agents from real estate back in 2008 🙂
---
Please also in 2 short lines brag about yourself, if you really had to impress someone about what you do, what would you say?
Borrowing a line from my client: "I feel like I've been looking for a property with an old friend who happens to know a lot about Real Estate"
---
What inspired you to start in real estate and how did you motivate yourself to keep going?
I was an external auditor with Ernst & Young in Boston for 4 years and then worked as a portfolio analyst at AEW Capital Management for 1.5 years – both jobs translated into a lot of face time with my laptop analyzing numbers. I suspected real estate could be a great fit for me in terms of seeing the effect of my work directly on people and being less stationary in my everyday work setting. I was also interested in real estate because it'd be a good skill to acquire for personal or family investing down the road and it would let me get to know Boston better. What I quickly realized was that the best perk in this profession was having a perfect excuse to spend quality time with people I enjoyed while helping them with pretty important decisions. In the past 9 years I thoroughly enjoyed working with many ex-classmates and colleagues, friends and friend of friends. In other words, being a Realtor never turned into a "sales job" for me – I've been happily consulting and matchmaking. The only time I can think of when there was a need for motivation to keep going was in 2008 when it must've taken me close to 6 months to help my first clients, but it also allowed me plenty of time to educate myself.
---
Comparing your business from back then to now, what has been the main thing that allowed you to expand your business?
I'd say consistency in treating clients as old friends where their best interests is the priority and in improving my professional expertise – with these two main ingredients word-of-mouth will normally do its magic.
How do you work? (Do you wake up early, work late, communicate, what jobs do you do yourself, who do you talk to, etc.)
I try to work around my clients schedules as much as possible, which often means no fully available weekends or weeknight showings and later evening communications. I outsource obvious things like sign installations, brochure printing, professional photography and floor plans etc, but am otherwise fully involved in the management of a transaction as a center point of contact for my client and everyone on the team. What I've been focusing more and more on is expanding my network to include as many people with great personalities and highly recommended professional expertise as possible to help my clients find great professional resources from movers to contractors.
---
When did you realize you were successful/made it and how did you feel/celebrate?
I enjoy each real estate adventure my clients invite me on and find my success on a regular basis in helping them realize their plans. As cliche as it sounds, it's not just the destination point that gives me a great feeling but the journey itself.
---
What should other real estate entrepreneurs reading this be focusing on to expand their own business?
I think at a minimum separate business Facebook pages and Instagram accounts are must-have free tools to be in touch with a wide audience without imposing your services. I try to share content that's educational about the market trends and happenings, or includes my day-to-day observations around the city like upcoming or offline opportunities etc. Working in a team with another Realtor can be wonderful in many ways, but I personally prefer temporary make-shift teams with colleagues in my office depending on the client's needs vs. permanent team arrangements. I don't outsource any client communications because as a consumer myself I immediately feel generic quality messaging and I don't want to make a mass-produced impression with my communications. I think less is more if you communicate with people individually.
What do you consider the main differences between those people who have been successful in your industry and those who have failed?
Success can mean different things to different people, but assuming that success in a real estate career is largely being able and given a chance to help as many people as you can, I think main qualities that will propel an agent to that position are sincere interest in clients' best interests, real estate market competence and continuous improvement of internal processes and resources that allow for the business side of operations to run smoothly.
---
How has social media and online marketing affected your real estate business? How much more success have you had now after implementing social media and online marketing efforts?
I can't imagine being in real estate without social media and I've now used it for long enough that I barely remember what I did before it was available. It's helpful for me in so many ways from behind-the-scenes ice-breaking that it provides to keeping people informed on relevant content 24/7. It's an absolutely essential part of my marketing and I love the fact that I can control the volume on what I say, how I say it and the shelf-life of the message vs. let's say an older format ad with a very limited shelf-life that effectively isn't telling much of a story about me except that I can afford to buy this ad. In short, social media (largely) = my marketing. #MyBostonRealtorKarina
---
We hope you've learnt a great deal about becoming a successful realtor. Make sure to reach out to Karina Demurchyan and her team for personalized and exceptional servicing in buying or selling a home!
Check out Karina Demurchyan's Instagram page here: https://www.instagram.com/mybostonrealtorkarina/
Check out Karina Demurchyan's Facebook page here: https://www.facebook.com/MyRealtorKarina/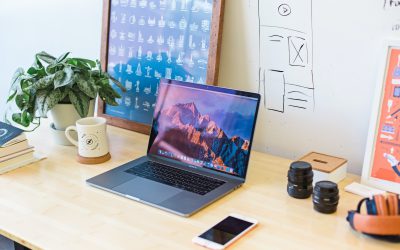 Learn how this real estate agent tripled his commissions just with social media and how you too can become a social media superstar.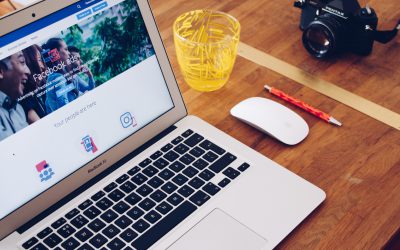 That big blue button has tempted you before right? You want to Facebook Boost your Real Estate listing. Find out why you shouldn't!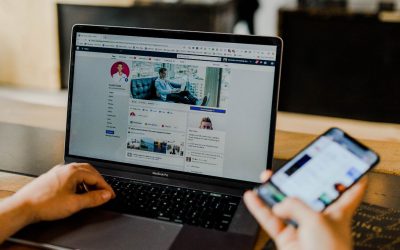 A question we get often from Realtors is "how much should I spend on social media?" Find out exactly how much to spend and how to spend it without getting ripped off!