Jamie Tian, one of Los Angeles's top real estate agents, shares her success story with us of how she became an accomplished real estate entrepreneur.
Jamie started off her career in real estate at a very young age while she was still in her senior year at University of California, Los Angeles. Since then, she has achieved a tremendous amount of success in her career with a lot of hard work and dedication. Jamie is one of the top agents at Rodeo Realty and has won multiple awards for her great work and is the member of a number of real estate associations in Los Angeles. Learn more about Jamie's journey as a realtor by checking out her interview with us, below!
When did you start your career in real estate?
During my senior year at UCLA, I decided to obtain my real estate license and was quickly recruited by the prestigious luxury real estate brokerage Rodeo Realty. I had already been accepted with scholarships to law school, but at the same time my real estate business took off. I realized that real estate was my calling, so I decided to pass up law school and dive into real estate full time. Since then, I have worked relentlessly for my clients gaining an outstanding reputation as one of the hardest working and top-producing agents in Los Angeles.
---
Please also in 2 short lines brag about yourself, if you really had to impress someone about what you do, what would you say?
I am the top producing agent at Rodeo Realty's Sunset Strip Office, a member of Rodeo Realty's President's Elite Circle, was named as one of the top 1% of agents nationwide by Trulia and Zillow based on my client testimonials and sales volume, and was featured in Top Agent Magazine. I was also recently awarded the distinction of "30 Under 30" by the National Association of REALTORS, which honors 30 agents under the age of 30 in the country and "A-List Top Producer" by the Asian Real Estate Association of America.
---
What inspired you to start in real estate and how did you motivate yourself to keep going?
As a child, my parents would take me with them to look at open houses in search of investment properties, and this helped me develop a strong interest in real estate from a young age. I loved viewing the homes and always asked the realtors questions about the architecture, features and of course price. During my undergraduate studies at UCLA, I decided to minor in Sustainable Architecture to learn more about green building techniques and ways to lessen the impact of buildings and homes on the environment. Once I started in real estate, my business started growing quickly and I found it really rewarding to help buyers and sellers achieve their goals!
---
Comparing your business from back then to now, what has been the main thing that allowed you to expand your business?
The main thing that has helped expand my business has been referrals. My second deal was a referral from my first deal. When I first started out, I was still in college and didn't have any money to advertise so I tried to turn every lead that I came across into two leads. Today, I have developed a brand and reputation and receive referrals from all over the world from past clients, other agents and people from various professions because they know that I am able to provide the best service to their friends and family members.
---
What's the most profitable aspect of your business, why do you think this is and how can others apply this to what they are doing?
The most profitable aspect of my business is working with high net worth individuals from around the world who are looking to invest in Los Angeles. These clients often know exactly what they want and are willing to move fast because they have prior real estate experience in other cities. I also work with a lot of first time homebuyers, which is extremely rewarding. I love guiding them through each step of the purchase process and I can feel their appreciation, anticipation and even fear of making one of the most important decisions of their life. Although many buyers may be scared of taking the plunge into homeownership, I know how to make the process smooth and answer all of their questions. There is nothing like handing the keys to someone who is genuinely grateful for your help. As a realtor, it is important to find a niche that fits your personality as well as your abilities in order to be successful.
---
How do you work? (Do you wake up early, work late, communicate, what jobs do you do yourself, who do you talk to, etc.)
I wake up early and also work late! I make myself available to my clients 24/7, 7 days a week, via phone, text, email, or whatever method of communication the client prefers. In fact, one of my most common client testimonials is that they were so appreciative that I was so easy to reach and quick to respond compared to other agents they have worked with in the past.
---
When did you realize you were successful/made it and how did you feel/celebrate?
Success isn't something that I think about. I believe that there is always room for improvement and I think that leads to further success. I am always trying to better myself as well as my business each day. I want to be the best agent I can and I work relentlessly towards my goals, but I always set the bar higher before I reach them.
---
What should other real estate entrepreneurs reading this be focusing on to expand their own business?
As an agent there are many different paths you can take to achieve the success you are looking for. For me, it has always been diversifying your time. Time management is key in this business because we don't have a boss or guidance from anyone on a daily basis and it is easy to let an entire day pass by without getting much done. There are so many different methods of marketing in real estate, and some methods work better for some agents, but not for others. I always tell agents to try everything and find what works for them, but also the methods that they enjoy, because if you do not enjoy your job, then you cannot be successful. Once you find the methods that work for you, it takes time and consistency to see results.
---
What do you consider the main differences between those people who have been successful in your industry and those who have failed?
I believe the main difference is the amount of time you put into your business and efficiency. You can't just expect to get your license and wait around for someone to call you to be their realtor, or have your license on the side as a part time job. I was about to go to law school and try to do real estate on the side at the same time, but I realized that I would not be able to do either successfully so I had to make a choice. Clients want the best service possible and they want someone who is always available that will go above and beyond for them.
---
How has social media and online marketing affected your real estate business? How much more success have you had now after implementing social media and online marketing efforts?
One of the main ways I continue to expand my business is through the use of social media. I started my career when Instagram and Facebook were not common tools that Realtors used. I was able to create content that no one else had seen, which set me apart from the competition and helped me create brand recognition. Today, many agents use social media platforms to market themselves, but what I have found is that it is all about providing interesting images, content and opportunities for your audience.
---
We hope you've learnt a great deal about becoming a successful realtor. Be sure to reach out to Jamie Tian for your next property purchase or sale in Los Angeles and it's surrounding areas.
Check out Jamie Tian's Instagram here: https://www.instagram.com/jamietian/
Check out Jamie Tian's Website here: http://www.jamietian.com/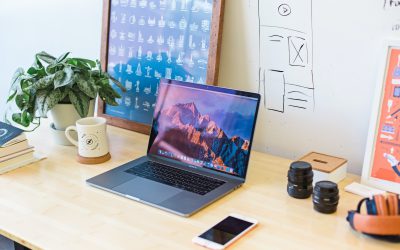 Learn how this real estate agent tripled his commissions just with social media and how you too can become a social media superstar.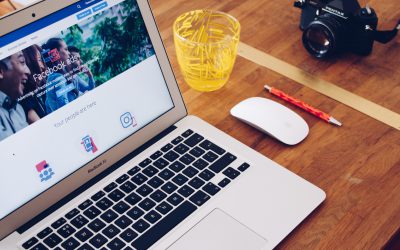 That big blue button has tempted you before right? You want to Facebook Boost your Real Estate listing. Find out why you shouldn't!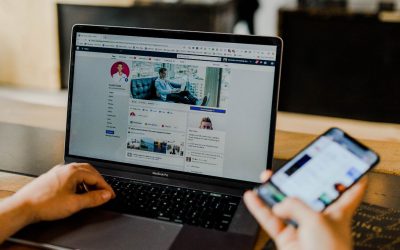 A question we get often from Realtors is "how much should I spend on social media?" Find out exactly how much to spend and how to spend it without getting ripped off!