Trent Zimmer, a rising star in the Twin City's real estate market, shares the mindset and some of the strategies that have led him to success.
Trent Zimmer's passion for houses began when he was a youngster; as a teenager he would design dream homes during classes and even draw blueprints for them. Trent founded The Zimmer Group back in 2013. Through an intelligent use of databases and an acute knack for developing relationships, he rose to the top of the Minneapolis market in just a few short years, a period during which he was also named amongst the best of his generation, receiving prestigious accolades such as one of National Association of Realtor's 30 Under 30 and one of CB International's 30 Under 30. Learn more about Trent's experience and success story by reading his exclusive interview with PropertySpark below!
When did you start your career in real estate?
I started my career in real estate in 2013.
---
Please also in 2 short lines brag about yourself, if you really had to impress someone about what you do, what would you say?
In less than 5 years I went from a brand new licensee to CEO of Keller Williams Premier Realty in Apple Valley, MN where I motivate and coach agents in growing a businesses worth owning. I was recently named to Realtor Magazine's 30 Under 30 by the National Association of Realtors.
---
What inspired you to start in real estate and how did you motivate yourself to keep going?
I was always fascinated by 'houses.' In elementary school, I would ignore whatever class I was in and draw blueprints for my dream home (completely unrealistic, of course) with trap doors, secret rooms all connected by water slides. My mother was big into interior decorating and was the best wallpaper hanger in the area (remember, this was the 90's!) & my dad had his general contractor's license and was always doing house projects. I guess I have just always had a love for what makes a home a home. My motivation is success through others. The day I started in the business I told myself I was not even going to track my income; I just wanted to meet great people and help them accomplish their goals. The success followed.
---
Comparing your business from back then to now, what has been the main thing that allowed you to expand your business?
I don't consider myself 'big time' at this point, because my end goal is much larger than where I am currently. But, the difference maker was probably once I started to manage a true pipeline report and nurturing my database properly.
What's the most profitable aspect of your business, why do you think this is and how can others apply this to what they are doing?
My database and personal relationships are BY FAR my biggest asset. I have never and will never pay for leads or business. Lead generation within my database does not cost me a dime so the ROI is through the roof. The common misconception within the industry is that you need to dump loads of money into online lead generation. Save the money and join clubs, organizations, volunteer, get involved in your community and have the conversations! EVERYONE wants to know about real estate, so share your knowledge and people will keep you top of mind when they are ready to hire a real estate agent.
---
How do you work? (Do you wake up early, work late, communicate, what jobs do you do yourself, who do you talk to, etc.)
I typically get to the office around 8 AM and get my day in order. 9 to 11 AM is uninterrupted lead generation time with my door closed. It is time blocked on my iCal so that I NEVER book over it. I go on pretty much every listing appointment and try and delegate as many buyer appointments to my specialist as possible. Most of my communication is via text, because it seems to be the preference of the clients. I start a group text with the homeowner(s) and name the thread with the address of the home. Makes instant communication very simple. Clients tend to love it. Most of my social media and paperwork is managed by my Director of Operations, Karissa.
---
When did you realize you were successful/made it and how did you feel/celebrate?
Well, I am always pursuing to better myself, so I guess there is not or has never been a moment when I have truly thought to myself, 'I've made it.' I have been fortunate to accomplish some great milestones and accolades and I suppose those add major credibility and sense of accomplishment. Being featured as one of Realtor Magazine's 30 Under 30 was a huge goal of mine and I accomplished that this year which was really fulfilling. Ironically, I never really got to celebrate as my wife and I were in the middle of moving ourselves and our 6 month old baby. This reminded me that a celebration is overdue!
Looking back, what could have you done sooner to get to that point quicker?
I wish I would have hired help sooner so that I could have focused on building relationships and generating business instead of doing busywork. I had the belief that hiring someone would cost me money, so I would save money by doing it all myself. I was WRONG. If I had proper systems in place and leveraged paperwork and marketing, my business could have grown much faster!
---
What should other real estate entrepreneurs reading this be focusing on to expand their own business?
Relationships, relationships, relationships. Social media is an excellent tool and it can be used effectively. When you get to the point that you're so busy you're sacrificing your personal life, hire admin. Did I mention relationships?
---
What do you consider the main differences between those people who have been successful in your industry and those who have failed?
The ones that do well are in it for the right reasons. They are passionate about helping others reach their goal and they are willing to do whatever it takes to build the relationships and touch their database. The ones that don't last see that it can provide a great life and assume that once they get licensed their phone starts ringing. In short, if you don't think about the money, the success will follow. As soon as you focus on the income, you lose sight of what is truly important and that will put you out of business.
---
How has social media and online marketing affected your real estate business? How much more success have you had now after implementing social media and online marketing efforts?
Social media and online presence have been absolutely crucial in my success. My focus has shifted from just using social media to using it in a way that is different than anyone else and we still have a ton of work to do. New platforms are being introduced constantly and different generations prefer different mediums, so trying to integrate all of them is the new challenge.
---
We hope you've learned a great deal about becoming a successful real estate agent. Make sure to reach out to Trent Zimmer for a phenomenal and a one of a kind experience in buying or selling real estate in Minneapolis!
Check out Trent Zimmer's Facebook page here: https://https://www.facebook.com/TrentZimmerRealtor/
Check out Trent Zimmer's Instagram page here: https://www.instagram.com/realestatemn/?hl=en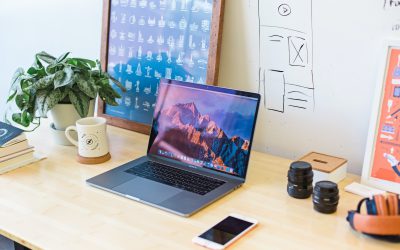 Learn how this real estate agent tripled his commissions just with social media and how you too can become a social media superstar.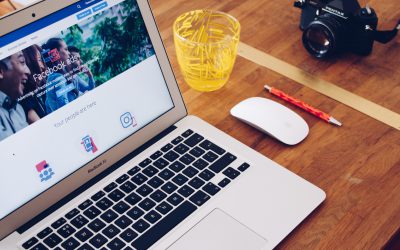 That big blue button has tempted you before right? You want to Facebook Boost your Real Estate listing. Find out why you shouldn't!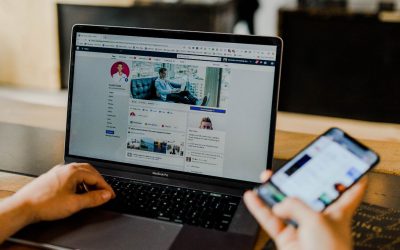 A question we get often from Realtors is "how much should I spend on social media?" Find out exactly how much to spend and how to spend it without getting ripped off!