The Somers Team, an established and successful real estate team in Philadelphia, share their unique and innovative approach to real estate.
Christopher Somers, CEO & Owner and Stephanie Somers, Co-CEO of The Somers Team, head one of the most productive and innovative real estate teams in Philadelphia. Christopher and Stephanie both bring together their creativity, extensive market knowledge and great work ethic to form this successful team. The secret to their success is their advanced approach to Internet marketing, excellent customer service skills and dedication to helping their clients fulfil their dreams. Learn more about The Somers Team's success story and check out their interview with PropertySpark below!
Comparing your business from back then to now, what has been the main thing that allowed you to expand your business?
We are honored to have some of the same clients today that we had when we first started out in real estate. Those successful projects led to new engagements with additional builders, sellers and buyers in the region through word of mouth, which we are incredibly grateful for. While the power of client relationships has been a constant then and now, one thing that has changed since we began is, partly, how we sell real estate. Online marketing is more important than ever, and social media is a main driver of lead generation. So while our approach and care with each individual project remains, the ways in which we generate interest for properties have evolved and allowed us to grow quickly.
---
What's special about the way your team works?
It can be challenging to maintain a certain company culture when so much of your team works remotely and is on the go with buyers and sellers. For that reason, we place a great deal of importance on our team meetings and company social outings. We all communicate constantly via Slack throughout the day, and at least once a week meet for happy hour around Philadelphia. We have social events like bowling outings and community runs/walks, and we are known to make our open houses more like house parties, so even when we're working, we're having fun together and catching up.
---
What should other real estate entrepreneurs reading this be focusing on to expand their own business?
First and foremost, surrounding yourself with rockstar talent will always help reach entrepreneurial success. The Somers Team is made up of not only hard workers, but good people who care about one another and our clients. Outside of the team, online marketing and social media are powerful tools that can help you stand out in a crowded marketplace. In addition to helping with general awareness of your business, these tools also are ROI gamechangers, consistently bringing in new leads and generating traffic to our website showing our current projects and expertise.
How has social media and online marketing affected your real estate business? How much more success have you had now after implementing social media and online marketing efforts?
Online marketing has completely transformed the real estate business. At The Somers Team, we have an entire creative team dedicated to digital marketing, social media and content creation. In 2017, we received millions of impressions from our social channels; Facebook alone was a top driver of lead generation and web traffic for us. These tools are especially impactful for us because they allow us to directly interact with buyers and sellers, as well as our developer partners, in real time. Looking forward, we plan to cater to these channels even more through customized content for each platform.
---
Tell us about your new YouTube channel and your future vision for it.
In October 2017, we launched The Somers TV, an online video content channel focused on the Philadelphia neighborhoods that we know and love. We firmly believe that in today's world, real estate agencies must be media companies built to serve their community, and that's how The Somers TV came to be. We interviewed changemakers in and around the Philadelphia development and real estate scene, including city officials, developers, homebuyers, business owners, park representatives, community organizers and public arts organizations. We interviewed them throughout the city, packaged them up into episodes and launched a series of local news stories that we will continue to develop to show off the city we love.
What inspired you to start in real estate and how did you motivate yourself to keep going
Chris: Real estate was not my chosen career, so in essence I somewhat fell into it after working several jobs in the world of accounting and financial consulting. Once I began working in the real estate field, I quickly fell in love with every aspect of it — from sales and negotiation to cultivating relationships and helping folks accomplish high-level goals. And as the market keeps changing and evolving, there is constant motivation to stay ahead of the curve, evolve and innovate. Our goal is to be amongst the top-performing teams in the country on every level.
Stephanie: Like Chris, real estate was not my first professional pursuit either, but looking back, I can see how I evolved professionally to perfectly embrace this exciting career. Real estate has made the most of my strongest creative skills and enabled me to help positively contribute to the world around me. There is a deep and motivating satisfaction you get when doing something you love and when it benefits others.
---
Tell us about your interest in flipping and renovating houses and your experience with it so far.
Chris: One of the exciting aspects of real estate is that there are so many ways to be part of it. For me, real estate investing became a passion quickly. Renovating a house has some parallels to art; you start off with a blank canvas and some inspiration, choosing all the design aspects and finishes to create your finished product. Personally, I simply take a lot of pride in improving each block and the neighborhood at large. For each house we renovate and sell in our home city of Philadelphia, that means a new homeowner is moving in to contribute to that community and the city. It is an exciting transition. The process itself can be quite stressful with all the twists and turns, so it is not for the faint of heart. If it was easy, everyone would be doing it!
Stephanie: I love to improve homes from full renovation through to the minute details of design. I walk into an old house and it speaks to my heart! It speaks of the history of Philadelphia, reminisces of days past, and remembers the generations of families that have contributed to its character. My intention in every renovation is to restore the unique personality and pride the home once had and then match it to the perfect homeowner who will nurture and pass it on for generations to come. When I see how happy the new owner is with their home, it blows me away and reminds me why I'm in this business.
---
When did you realize you were successful/made it and how did you feel/celebrate?
Chris: Success is its own paradigm, and I think it is up to each person to determine what success means to them as individuals. I am humbled by my awards and accomplishments, but my goal always has been to achieve more, to continue to raise the bar and strive for greater success. Along the way, I have realized the importance of taking a break, appreciating the moment and celebrating everyone around you. After all, that is what it is all about. And give credit to all the folks who help us achieve that success.
Stephanie: For me, success is relative to each new challenge. Some failures can manifest into the most incredible, positive, life-changing successes! And success is not a singular achievement caused by one person's actions alone. Success requires many people working together for a cause. That makes me feel incredibly fortunate and blessed.
---
We hope you've learned a great deal about becoming a successful real estate agent. Make sure to reach out to The Somers Team for a one of a kind experience in buying or selling real estate in the Philly area!
Check out The Somers Team's Facebook page here: https://www.facebook.com/thesomersteamofphiladelphia/
Check out The Somers Team's Instagram page here: https://www.instagram.com/thesomersteam/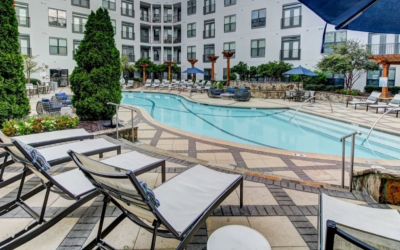 Winning Real Estate Deals With Localized Knowledge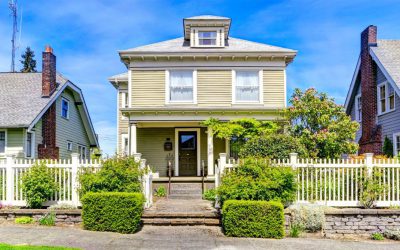 PROPERTYSPARK ARTICLE The #1 Mistake First-Time Homebuyers Make in Today's Real Estate Market How To Become A Social Media Superstar By: Kosta HantzisI'm about to share with you the single BIGGEST mistake first-time homebuyers make in today's...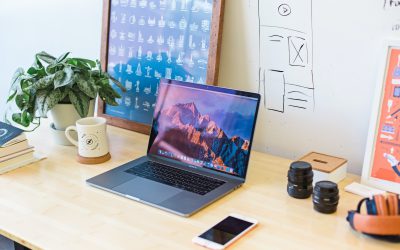 Learn how this real estate agent tripled his commissions just with social media and how you too can become a social media superstar.