Shy Johnson, Principal Broker for a premier real estate brokerage in Metro Detroit shares her passion for the real estate industry.
Shy Johnson loves the real estate industry! She built her own real estate firm without any external help and is now the principal broker for Bynum Ward & Associates, located in the Bloomfield Hills area. Shy's mission is to help accomplish her clients' real estate goals and believes in providing them honest and professional commitment. So far, she has participated in over five hundred transactions and is currently serving the Metro Detroit community. Learn more about Shy Johnson's success story and check out her interview with PropertySpark below!
---
When did you start your career in real estate?
I started my career in real estate in November of 2013.
---
Please also in 2 short lines brag about yourself, if you really had to impress someone about what you do, what would you say?
Without having any previous knowledge or work history in the real estate industry, I literally became a licensed real estate agent in six days. From the time I started my real estate course to the moment I was being handed my licensed was six days.
---
What inspired you to start in real estate and how did you motivate yourself to keep going?
I started in real estate to help a friend in his property management company. In the beginning, I found that it wasn't hard to stay motivated. I got to meet new people and build new friendship.
---
Comparing your business from back then to now, what has been the main thing that allowed you to expand your business?
I don't consider myself to be "big time" but many people often remind me that I have come a very long way in a very short time with very few resources. In 2014 I was working at a property management company in Southfield Michigan as a newly licensed real estate agent helping out a friend. After having my license for two and a half years I became a real estate broker and started my own firm in Bloomfield Hills Michigan. I would say "things have changed a great deal"
---
What's the most profitable aspect of your business, why do you think this is and how can others apply this to what they are doing?
At the start of it all, most of my transaction were helping investors purchase homes in the Detroit area through the Wayne County tax auction. Although it's financially beneficial to find a few investors and assist them in building their portfolios, it's much more rewarding to assist a family making their very first home purchase. We've all heard a million times that you'll be successful if you just provide each client with the best personal service, follow through and stay in touch and nothing could be more true.
---
How do you work? (Do you wake up early, work late, communicate, what jobs do you do yourself, who do you talk to, etc.)
I start my days early. As the principal broker for a new firm there are lots of relationships that need to be fostered. I receive more than one hundred emails overnight. My phone is always ringing with some company selling or recruiting and I must hear them all out because It's important to keep an eye out for resources and support that will strengthen my firm's position.
---
When did you realize you were successful/made it and how did you feel/celebrate?
I'm currently recruiting new agents to join my team. Once I have reached my goal of twenty agents I may have some momentary gratification.
---
Looking back, what could you of done sooner to of got to that point quicker?
If one decides that they are going to start a career in real estate, they have to be prepared to become a people person if they are not already one. I was not…
---
What should other real estate entrepreneurs reading this be focusing on to expand their own business?
Don't be afraid to own it… Some people like myself don't like talking about what they do and what they can offer to people who haven't directly asked. At the start, I always felt like a salesman peddling my product and services, so I held back. After having a friend tell me "they recently purchased a new home" using another agent because they didn't know I was in the industry, the fear just went away. I love what I do and I love sharing ways I can help.
---
What do you consider the main differences between those people who have been successful in your industry and those who have failed?
Definitely the ability to adapt… But most importantly, continued education and evolving technology.
---
How has social media and online marketing affected your real estate business? How much more success have you had now after implementing social media and online marketing efforts?
Social media has affected my firm a great deal. Without a social media platform, I can't say that I would even be able to have any notable presence amongst the larger well know real estate mega firms. Social media has allowed me to market my brand to the Metro Detroit area inexpensively.
---
We hope you've learned a great deal about becoming a successful real estate agent. Make sure to reach out to Shy Johnson for a one of a kind experience in buying or selling real estate in the Metro Detroit area!
Check out Shy Johnson's Facebook page here: https://www.facebook.com/BynumWard/
Check out Shy Johnson's website here: https://www.bynumward.com/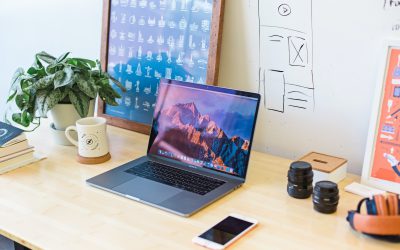 Learn how this real estate agent tripled his commissions just with social media and how you too can become a social media superstar.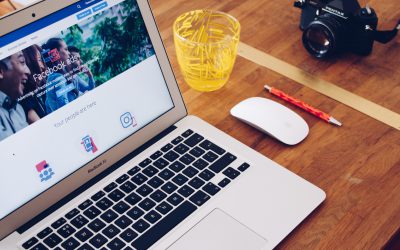 That big blue button has tempted you before right? You want to Facebook Boost your Real Estate listing. Find out why you shouldn't!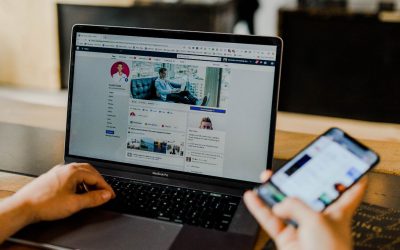 A question we get often from Realtors is "how much should I spend on social media?" Find out exactly how much to spend and how to spend it without getting ripped off!