Ryan Jancula, an award winning real estate professional from Los Angeles, shares his secrets to becoming an accomplished and successful real estate agent.
As the lead broker, Ryan Jancula and the team of professionals at My Westside Home are dedicated to exceeding your expectations and helping you seamlessly sell your home or hunt for a new one. Ryan has extensive knowledge of the real estate market, areas, and properties, specializing in the luxury market. In 2018, he was named by the National Association of Realtors as Realtor Magazine's "30 UNDER 30" for 2017. Learn more about Ryan's success story by reading his exclusive interview with PropertySpark below!
When did you start your career in real estate?
I got my license when I was 20 years old. I didn't start in the business until I turned 22.
---
Please also in 2 short lines brag about yourself, if you really had to impress someone about what you do, what would you say?
I am a 28 year-old Broker Associate. I lead a team of 7 other agents and employees who sold $56.4M in real estate in 2017. In 2017, I was the lead agent for $36.4M of those deals. I was honored by the National Association of Realtor's Realtor Magazine as 30 Under 30 for the class of 2018.
---
What inspired you to start in real estate and how did you motivate yourself to keep going?
A friend's dad was very successful in real estate and I looked up to the kind of man he was (and is) and his career. He paid for my books and studying materials when I was 19 years old, and shortly after, I passed the salespersons test. Once I recieved my license, I worked for a top producing broker for 2.5 years who taught me the ropes. After that, we parted ways and I was off on my own. I utilized my observation of my mentors to motivate myself to work diligently and arduously with the mentality that every call, door knock, or showing would lead to the next closing. You can get 99 "no's" and the 100th could be the "yes" you were looking for.
Comparing your business from back then to now, what has been the main thing that allowed you to expand your business?
I keep the same demeanor now as I did when I started. Tireless work ethic has been the constant to my growth. I focus on my strengths and surrounded myself with people whose strengths are my weaknesses. In being very transparent with myself while considering my strengths and weaknesses, I could focus on the traits that made me the most efficient and successful in my business.
---
What's the most profitable aspect of your business, why do you think this is and how can others apply this to what they are doing?
I created my clientele through cold contacts based from an offering of a value proposition. I suggest others to always keep in mind and understand the value proposition that their client is looking for and what you, as their agent, are offering. Upfront, people want to know what you bring to the table and your qualifications and creditability. They want to know how your value proposition will help them more than anything or anyone else. Once you give that value proposition, showcase your professionalism and set up an opportunity to engage the client in what I call, a "trust engagement." This means to enable your client to commit to something with you and follow through with them so they know you can provide on what your value proposition was. With this mentality, you will always secure yourself as someone who has their client's best interests in mind because you listen and execute on their desires. This mentality makes my business profitable. I always keep in mind whom I am speaking with and what their underlying motivation is—overall, what is in it for them.
---
When did you realize you were successful/made it and how did you feel/celebrate?
I still have not "made it". When you have "made it" you effectively lose a competitive edge on others who are more hungry than you. I acknowledge my success with gratitude regarding my health, my family, my personal sphere, and I treat myself to something nice once in a while, but ultimately, I view this as a temporary reward. Everything can change and success can fade or vanish before your eyes if you rest on your laurels.
Looking back, what could you have done sooner to get to that point quicker?
The path I am on has taken as long as it has had to. I don't think I could do anything quicker than my current progress, because every step I have taken has been met with its merits and difficulties, and I feel I have dealt with them as fast as I could.
---
What should other real estate entrepreneurs reading this be focusing on to expand their own business?
I'd suggest to focus on your strengths. Surround yourself with others who upgrade your weaknesses to strengths. By being young in the real estate industry, it affords you a big edge, as there is much time to learn the ropes and make mistakes. I suggest to make those mistakes and learn from them, because the more you make the more you will learn and adapt to the right path. Don't make mistakes and whine that you made the wrong choice, and instead realize that it's a blessing to know what not to do. Success and experience creates confidence and by actively trying or "doing" in general is better than staying stagnant and not progressing in any trajectory.
---
What do you consider the main differences between those people who have been successful in your industry and those who have failed?
People who "do" are the ones who create a plan and execute. Those who fail are ones who make excuses for their mistakes or miscues and don't learn from them. Each failure is a valuable learning experience to progress.
---
How has social media and online marketing affected your real estate business? How much more success have you had now after implementing social media and online marketing efforts?
Social media and online marketing are effective when used as a singular part to your overall marketing strategy. For my business, social media and online marketing do not make me successful by itself. I have used ad retargeting to keep my brand at the top of mind for prospective clients that I contact on regular basis. Social media also gives prospective clients an online resume of what you have done, and a glimpse into the organization and branding you could employ in the marketing of their own home. These are all very valuable in converting prospective clients once an agent has created the opportunity for it by providing a value proposition.
---
We hope you've learned a great deal about becoming a successful real estate agent. Make sure to reach out to Ryan Jancula for a phenomenal and a one of a kind experience in buying or selling real estate in Los Angeles!
Check out Ryan Jancula's Instagram page here: https://www.instagram.com/mywestsidehome/?hl=en
Check out Ryan Jancula's Facebook page here: https://www.facebook.com/ryanjancula/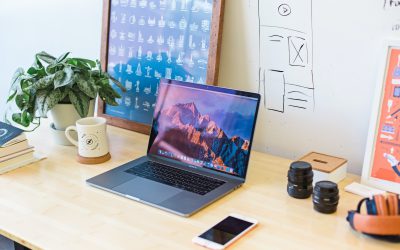 Learn how this real estate agent tripled his commissions just with social media and how you too can become a social media superstar.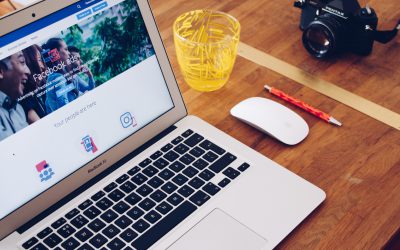 That big blue button has tempted you before right? You want to Facebook Boost your Real Estate listing. Find out why you shouldn't!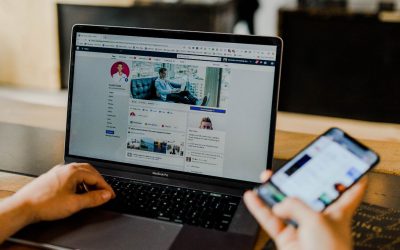 A question we get often from Realtors is "how much should I spend on social media?" Find out exactly how much to spend and how to spend it without getting ripped off!