Mike Sherrard, also known as the Purple Realtor of Calgary, shares how he made his mark on the city's real estate industry.
Mike Sherrard, originally from New Brunswick and now a successful Calgarian real estate agent and team leader started off his career in the engineering field. He obtained a Bachelor's degree in Mechanical Engineering and started working at an oil & gas company after graduation. Once Mike obtained his second degree in Entrepreneurship, he realized that his personality aligns more with the real estate world. Mike now specializes in social media, creative advertisements and advanced marketing strategies for homes and is one of the top real estate agents in Calgary. Learn more about Mike's journey by reading his exclusive interview with PropertySpark below!
What inspired you to start in real estate and how did you motivate yourself to keep going?
In university I finished two degrees in three years, namely Mechanical Engineering and a program called Technology Management &amp Entrepreneurship. Throughout those years I started reading the typical books like Rich Dad Poor Dad, and realized my personality is more aligned with the entrepreneurial world. Upon graduating, I became quite successful within a year of working for a Fortune 500 Oil and Gas Engineering company, but I felt trapped.
I ended up purchasing my first house and saw how little the real estate agents did and that they were entirely focused on making a quick buck and not putting any effort into educating or creating an enjoyable and memorable experience. I heard many others complaining about a similar situation, and I realized why there is such a stigma around the industry. I firmly believed something had to be done in regards to the quality and experience associated with real estate.
Motivation isn't difficult for me. I have always had ambitious goals and have a clear vision of where I want to be in the future. Of course there are many ups and downs in an industry like this, but by maintaining focus and staying accountable for my own actions, I always find a way to see passed obstacles and channel my efforts accordingly. On a daily basis I see people going through difficult real estate experiences when buying or selling, so there will forever be a demand to shape this industry into something better.
---
Comparing your business from back then to now, what has been the main thing that allowed you to expand your business?
I attribute much of my success to strategic collaboration. I thoroughly enjoy speaking in front of crowds about this topic because I think it can effectively build your foundation regardless of what industry you are in. With the majority of my connections through the car and entrepreneurial community being business owners and local influencers, I started gaining an understanding of the power behind leveraging one another's followings on social media and networks in person. When you collaborate, people instantly gain a respect and trust for you based on the connection they have with their friend, and in doing so, you're able to start building many warm relationships just by means of association. After deciding to enforce this method as my primary way of networking, I began to find fun ways to engage the audience and take these relationships to a new level by creating highly interactive collaboration videos that could be shared amongst our spheres.
The other aspect of my business that allowed me to build a positive reputation quite quickly was the experience we provide for our clients. For buyers, we made the search process highly engaging and enjoyable by incorporating things like taking them out for a nice drink or meal after showings to discuss their thoughts on what we just saw, and once a home is purchase I always plan and host their house warming party for them, all expenses paid. For Sellers, I often get people excited after photos to show them how great their property can look when represented professionally, and once the sale is complete I always do something extravagant as a gift. This goes hand in hand with quality, which remains at the forefront of my business.
What's the most profitable aspect of your business, why do you think this is and how can others apply this to what they are doing?
The profitable aspect of my business is split down the middle between old school techniques and modern technology, namely door knocking and online marketing. This blend is something I truly believe other agents should embrace as it gives a strong balance between efforts that people respect, and creative strategies that keep you at the leading edge of the industry.
The reason door knocking is so successful is that it is the quickest way to build an in person relationship with someone, and make a positive first impression. You have the ability to get in front of as many people as you like based on the amount of doors you intend on knocking, and once you've mastered the art of communication, you'll start to see a considerable increase in conversion. While at times you'll get the odd person who is quite disgruntled by your presence, for the most part people will respect the effort you're putting forth, so long as you aren't coming off as "salesy". I recommend agents finding the right script that is tailored to both the audience and location they want to farm, and hit the ground running!
In terms of modern approaches, it is widely known that online marketing is the way to go, especially on platforms like Facebook and Instagram where at this very moment, marketing is the cheapest it will ever be. Once you find creative ways to approach lead generation online, you'll not only start to acquire new business but also begin to brand yourself amongst the local community. If you don't already have a Facebook Business Page and Instagram account, I strongly urge you to create both ASAP, and begin to leverage the cost per reach that they offer. It also gives you an opportunity to tap into networks that share similar passions and begin to increase awareness at an unparalleled rate.
How do you work? (Do you wake up early, work late, communicate, what jobs do you do yourself, who do you talk to, etc.)
My schedule is quite simple and I believe there is a lot of power in not over complicating your efforts. I begin every morning at 4:00am sharp. Yes, that might sound crazy, but go check out my YouTube videos and you'll understand how and why. I begin the day by going to the gym. Instead of jumping straight into emails and getting overwhelmed with work, beginning with some form of physical or spiritual activity allows you to establish the proper mindset to be productive throughout the rest of the day. When I get home, I spend a large portion of the morning on branding and marketing. The afternoons are typically kept open for meetings or showings, and the early evening is spent prospecting. The reason I prospect at this time is because the majority of people are home from work, so you're able to get a better reach. I top the day off with self-improvement and education, whether that is through YouTube videos or books. I think it's crucial to constantly better yourself and challenge your mind.
---
When did you realize you were successful/made it and how did you feel/celebrate?
To be quite honest, I still don't feel like I have. As previously mentioned, I've got such high ambitions that I truly feel like I'm just getting started. I have a long way to go but have learned to take a step back and appreciate the achievements, while staying humble and focusing on the goals ahead. Many agents tend to over celebrate when a cheque comes in, causing them to lose focus, or not celebrate anything and end up getting lost in the trenches. I think it's important to learn to enjoy the journey. This is an industry littered with ups and downs that are at times, completely out of your control. It feels good to enjoy the successes, but remember to stay humble and keep it within moderation.
---
Looking back, what could you of done sooner to of got to that point quicker?
To be completely honest, the one that I would have done is stay true to the schedule I created. I was following it to a tee for the first couple of months, but then once I started taking on listings and going to more meetings, I let the true business generation slip, which is prospecting. My biggest advice to newer agents, or those who've found themselves in a plateau, is that you can let almost anything in your schedule change or move except for prospecting. It is extremely easy to convince yourself that you're too busy to prospect or that you've got enough business, but there will likely come a time a month or two down the road or during a change of season where you're running short on business, and you'll be
What should other real estate entrepreneurs reading this be focusing on to expand their own business?
It is quite plain and simple, play to your strengths and outsource your weaknesses. Many people who get their license don't quite have an understanding of what is required as a new agent. You have to do it all, from the agent to the administrative paperwork, and from the marketing to the branding. There is a lot to be said for someone who is self aware enough to know what they are strong at and where they are lacking. If you aren't good at Photoshop, then don't spend hours trying to figure out how to create a flyer or marketing image. Instead, outsource it to someone local.
Additionally, I put a lot of emphasis on identifying a personal brand that will allow you to be recognized. Whether this be leveraging a passion or a unique image, find something that is an authentic representation of yourself and use that to tap into networks of people that you'll relate to. Online marketing is a given, and as previously mentioned, the foundation of a new agent needs to include being active on the fundamental social media platforms.
---
What do you consider the main differences between those people who have been successful in your industry and those who have failed?
There is quite an evident separation between those who are successful and those who fail in this industry. There will forever be a portion of the top agents who came into the industry by way of a successful family member or connection, which can be tough to come to grips with at times. However, the remainder of top agents who are self made have particular traits that are common. There are basics such as drive and work ethic, but the other differences are much more primitive.
I personally believe it boils down to accountability and communication skills. Agents need to realize that they are going to miss out on some fun times and do things that they don't necessarily enjoy for a relatively lengthy period of time in order to climb their way to the top. Additionally, by mastering the art of communication you will be able to drastically increase the effectiveness of your prospecting, ultimately allowing you to do less for a greater return.
---
How has social media and online marketing affected your real estate business? How much more success have you had now after implementing social media and online marketing efforts?
I can credit much of my success in real estate to social media and online marketing. That is exactly the reason I was able to scale my personal brand as The Purple Realtor so quickly across North America, and gain the attention of some of the most influential people in the business. We are in an era where people spent the majority of their day on their mobile devices, and therefore it's imperative to put a substantial focus on channeling marketing efforts into those sectors. Even over the last year, Facebook and Instagram have been altering their algorithms in order to increase the reach of things like natively uploaded video content and live video, so it is evident that those avenues are only going to become more popular. As an agent it's essential to stay cognoscente of what is going on across platforms that allow you to reach people in the most cost effective way. I am in the process of releasing a couple exciting video initiatives with the intent of leveraging local influencers, trending businesses, and communities, so for those agents looking to do something unique in this space, I highly recommend subscribing to my YouTube channel!
---
We hope you've learnt a great deal about becoming a successful real estate agent. Make sure to reach out to Mike Sherrard for a phenomenal and a one of a kind experience in buying or selling real estate in Calgary, Alberta!
Check out Mike Sherrard's Facebook page here: https://www.facebook.com/ThePurpleRealtor/
Check out Mike Sherrard's Instagram page here: https://www.instagram.com/thepurplerealtor/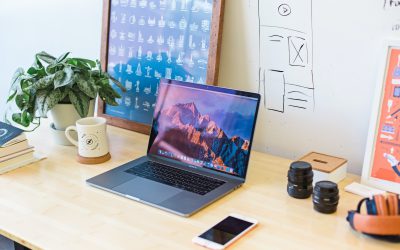 Learn how this real estate agent tripled his commissions just with social media and how you too can become a social media superstar.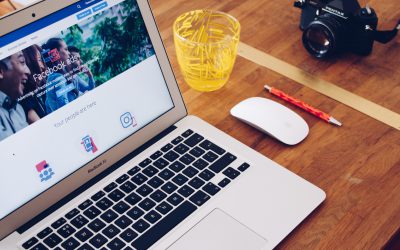 That big blue button has tempted you before right? You want to Facebook Boost your Real Estate listing. Find out why you shouldn't!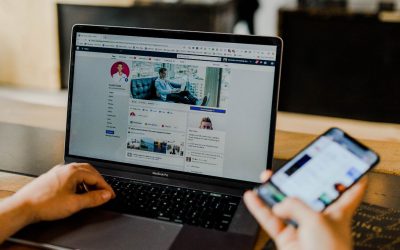 A question we get often from Realtors is "how much should I spend on social media?" Find out exactly how much to spend and how to spend it without getting ripped off!