Jessica Honeycutt, one of California's top real estate agents, shares her journey of how she became an accomplished agent and a social media star.
Jessica Honeycutt is a professional real estate agent who has been working with Black Diamond Real Estate in Roseville, California. Jessica started her real estate career once she bought her own house and went through the home buying and selling process herself. She has a passion for interior decorating, home staging and most importantly, social media! She has a well-established social media presence with over 90k followers! Learn more about Jessica's success story by reading her exclusive interview with PropertySpark below!
How long have you been working with Black Diamond Real Estate?
I started with Black Diamond Real Estate last February, and Black Diamond Real Estate has been in business for about 2 years now with a brokerage that has over 20 years experience. We are a smaller office of about 10 people, you can check out our website at blackdiamondrealestate.com.
---
Please also in 2 short lines brag about yourself, if you really had to impress someone about what you do, what would you say?
Well, I am super honored to be featured on PropertySpark's Top 20 Young Real Estate Agents On Social Media in 2018! I have the link to the feature posted in my bio on Instagram realtor_jessicahoneycutt. Thank you very much for including me on this feature, and now I'm honored to be a part of this exclusive interview!
Black Diamond Real Estate just recently did a photo shoot for a local style magazine, the feature is called Women in Business. I was featured in the article along side with my broker Jamie Lou and a few of the amazing ladies that currently work
in the office with.
For the last 10 years or so I was also featured in several magazines internationally as a model for tattoos, clothing, cars, bikes, and more. These days you will only find me doing real estate related shoots, as I am a mother and a full time Real Estate Agent now. I stay pretty busy with my real estate career and family life.
"Work hard stay humble", words to live by! That is how I like to live my life, I have over 90,000 followers on my real estate business page. I can offer my clients exposure online when selling a property, I possess good tactics of advertising my business and attracting new buyers!!
What inspired you to start in real estate and how did you motivate yourself to keep going?
Purchasing my first home and going through the whole home buying and selling process inspired me to start in real estate. I also found a new love for interior decorating and home staging. The love for the industry, and helping people is what keeps me inspired and going in the Real Estate industry!
---
How do you work? (Do you wake up early, work late, communicate, what jobs do you do yourself, who do you talk to, etc.)
Being a mom, there is no such thing as sleeping in. So I tend to wake up earlier and stay up late when needed. I do most things myself, I have not hired a personal assistant yet, check back with me next year! My broker is awesome and very helpful and active in the real estate community, we have an amazing office assistant and also work with a transaction coordinator that is the best in the biz!
---
Looking back, what could you of done sooner to of got to that point quicker?
The only thing I wish I could do differently is becoming a real estate agent a lot sooner! This industry is full of surprises and every single transaction is so different and you learn something new every day.
What should other real estate entrepreneurs reading this be focusing on to expand their own business?
Build a team that support each other and establish your self on social media and stay organized and active in the community.
You can't be a behind the scenes real estate agent in this world now a days, its important to brand yourself and put yourself out there and stay consistent.
---
What do you consider the main differences between those people who have been successful in your industry and those who have failed?
The best career advice I have gotten in this industry is to stay focused and keep moving forward. You have to stay driven, motivated and focused, learn from mistakes, and not let the bumps in the road discourage you. This is a referral based business so the agents that are most successful are usually the agents with a solid database and clientele.
---
How has social media and online marketing affected your real estate business? How much more success have you had now after implementing social media and online marketing efforts?
Everyone in real estate should be active on some kind of social media platform. It's a great tool to market yourself outside of the box and get exposure, I have been really blessed this year to meet many awesome clients from social media. It's important to post and market yourself everyday, people will remember your post and when they decide to sell or buy, they will come to you because they remember your post or can relate to you and feel more comfortable. I highly recommend marketing on social media every day! Jessicahoneycutthomes.com
---
We hope you've learnt a great deal about becoming a successful real estate agent. Make sure to reach out to Jessica Honeycutt for a phenomenal and a one of a kind experience in buying or selling real estate in Roseville, CA!
Check out Jessica Honeycutt's Facebook page here: https://www.facebook.com/jessicahoneycuttrealtor/
Check out Jessica Honeycutt's Instagram page here: https://www.instagram.com/realtor_jessicahoneycutt/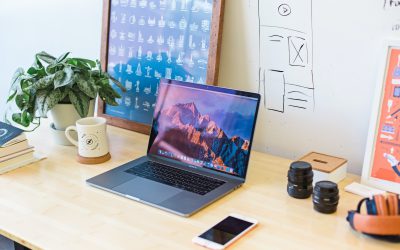 Learn how this real estate agent tripled his commissions just with social media and how you too can become a social media superstar.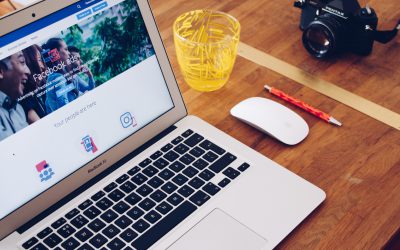 That big blue button has tempted you before right? You want to Facebook Boost your Real Estate listing. Find out why you shouldn't!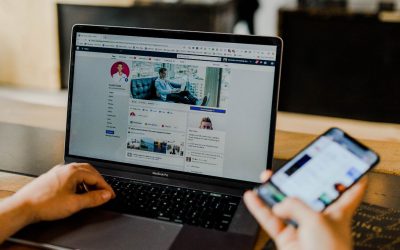 A question we get often from Realtors is "how much should I spend on social media?" Find out exactly how much to spend and how to spend it without getting ripped off!