Chris Duke, Indianapolis' expert real estate agent, shares his journey of how he became a successful real estate entrepreneur.
Chris is an Indianapolis native and is still well connected to his community. He graduated from Indiana University Bloomington while also working in real estate at the same time, and ended up loving it! Today, Chris is a successful real estate agent with a great amount of experience in the residential market, commercial real estate sales and leasing. Chris supports his clients from the beginning to the end of the process and makes sure they reach their goal. Learn more about Chris' journey by checking out his interview with PropertySpark below!
---
When did you start your career in real estate?
I began my career in real estate in 2005.
---
Please also in 2 short lines brag about yourself, if you really had to impress someone about what you do, what would you say?
I always believe the customers' needs and concerns are my number one priority. My goal is to be available to my customers and to work with their best interest in mind – all the time.
---
What inspired you to start in real estate and how did you motivate yourself to keep going?
After I graduated high school I immediately began working for my friends Dad, Tom Mascari, at his Real Estate and Auctioneer firm. I did it at first for a full time job before I started college in the fall but ended loving it from the start. Real estate is a hard business at first as you have to gain your following and clients from past experience which is hard to do when you are a beginner and have none. I just looked at the bigger picture and where real estate could take me 5, 10, 20 years down the road if I worked hard and played my cards right.
---
Comparing your business from back then to now, what has been the main thing that allowed you to expand your business?
From then to now my business is night and day different. When I first started I wasn't as detail oriented as I am now with clients. That of course was part of only being 18 years old at the time. Over the years I had several stepping stones that helped me get where I'm at today. I started out with Mascari and learned a lot from him as my first mentor and boss. I then moved on and worked for F.C. Tucker for 2 years, RE/MAX Select for 4 years and then started my own firm. The main thing that has allowed me to expand my business is taking pieces of knowledge from each company and the people I worked with over the years. You learn a lot from the people around you.
---
What's the most profitable aspect of your business, why do you think this is and how can others apply this to what they are doing?

The two most profitable aspect of my business varies between my pipeline of clients which consist of family, friends REO/HUD clients and new clients. Along with our investment side of our firm being as equal as far as profitability as we complete several rehab flips each year in up and coming neighborhoods of Indy. I think the best way to apply this is always be readily available for your clients and always be out there networking and looking for your next client you can help find or sell their home.
---
How do you work? (Do you wake up early, work late, communicate, what jobs do you do yourself, who do you talk to, etc.)
My favorite part of this career is being able to make our own schedule. Don't get me wrong, that by no means mean we have an easy schedule but we are able to set our appointments and days up how we want for the most part. With that said we typically work 50-75 hours a week depending on what is going on that week. I wake up decently early to get my day started and usually work past dark most days. I help coordinate our rehab projects, work with clients and talk to anyone and everyone in between. I love what I do so the long work weeks don't bother me a bit.
---
When did you realize you were successful/made it and how did you feel/celebrate?
Usually when I have a success or accomplishment to celebrate I feel fantastic as it generally means in doing that I've helped someone in regards to real estate which is always a plus. A typical celebratory night for me would be a nice Ruths Chris steak and a cocktail or two!
---
Looking back, what could you of done sooner to of got to that point quicker?
There wasn't really much I could have done to get to the point I'm at now. To become successful in real estate you have to work very hard and put in your time. There isn't really any shortcut or everyone would be taking it. Some things I would have done more is focusing on my sphere of influence more as they are one of our biggest forms of referrals and business. I think everything has progressed the way it should for me and my company to be where it is today.
---
What should other real estate entrepreneurs reading this be focusing on to expand their own business?
I think the biggest thing you can do is stay organized, form your team, and definitely take advantage of social media as well. These things help you with your day to day business, being able to delegate responsibilities and be known and in front of people's faces on any and all social media platforms you can.
---
What do you consider the main differences between those people who have been successful in your industry and those who have failed?
I wouldn't be one to judge this to be honest. Each person has their own reasons as to why they made it or did not and I'm sure most of which are very valid. This industry is very hard to get started in financially, as my teacher for my licensing course told us the first day of class back in 2005. "I hope all of you are prepared to work hard and not make a dime in your first 12 months." I think it happened a bit sooner for me but I'm also almost positive that alone cut about 5 kids from the course that day. A lot of people that are not in real estate think it's a fun and easy industry and everyone should do it. It is fun but it is far from easy.
---
How has social media and online marketing affected your real estate business? How much more success have you had now after implementing social media and online marketing efforts?
We have a big social media presence in our community and with our clients. No matter how you want to slice it social media is where things have moved to in 2018 as far as marketing and advertising is concerned. We like to keep our clients and potential clients informed of market trends, latest listings and so much more so we turn to social media to do so and I would say our clients like it a lot due to their interaction with our social media pages.
---
We hope you've learnt a great deal about becoming a successful real estate agent. Make sure to reach out to Chris Duke for a phenomenal and a one of a kind experience in buying or selling real estate in Indianapolis!
Check out Chris Duke's Facebook page here: https://www.facebook.com/eliteindygroup/
Check out Chris Duke's website here: https://www.eliteindygroup.com/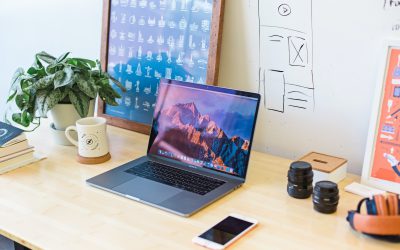 Learn how this real estate agent tripled his commissions just with social media and how you too can become a social media superstar.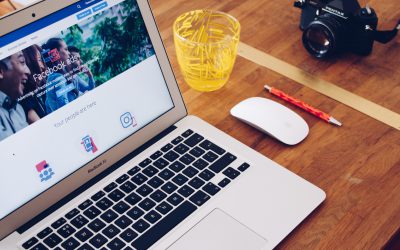 That big blue button has tempted you before right? You want to Facebook Boost your Real Estate listing. Find out why you shouldn't!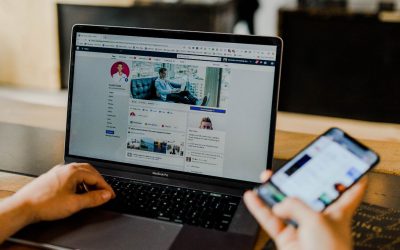 A question we get often from Realtors is "how much should I spend on social media?" Find out exactly how much to spend and how to spend it without getting ripped off!