Carrie Nenonen, a St. Louis native and enthusiast, shares how her passion for real estate led her to become an award-winning and accomplished real estate professional.
Carrie Nenonen simply loves real estate in St. Louis and has over 16 years of experience in the real estate industry. She specializes in helping clients in the buying and selling of homes across the St. Louis Metropolitan area. She began her career as a social worker and slowly shifted to the real estate world after obtaining her licence. Today, Carrie is an award-winning and accomplished real estate professional and is one of the top agents in her city. Get acquainted with Carrie Nenonen by reading her exclusive interview with PropertySpark!
When did you start your career in real estate?
I started my career in real estate in late 2001.
---
Please also in 2 short lines brag about yourself, if you really had to impress someone about what you do, what would you say?
I am a full-time real estate agent in the award-winning Coldwell Banker Gundaker Corporate Centre office where I have been since 2001, specializing in the sales of residential real estate throughout the St. Louis Metropolitan area with an emphasis on social media marketing. I am an EIGHT TIME recipient of the Five Star Award as featured in St. Louis Magazine, and my blog was named one of the "Five St. Louis Real-Estate Blogs Locals Should be Following" by the editor of St. Louis At Home Magazine and one of the "Top 87 Realtor Blogs in the Country That You Need To Read" by Coastal Real Estate. I have also been quoted by Time Money Magazine several times and was named in the Top 20 St. Louis Real Estate Agents On Social Media by PropertySpark.
---
What inspired you to start in real estate and how did you motivate yourself to keep going?
My parents were architecture-lovers and my father and grandfather were both real estate investors, so part of me believes it is in my DNA. My entire childhood was spent touring historical homes and/or witnessing the magical transformations of rehabs from start to finish. In my mid-20's, I left a career in Social Work to stay home and raise my oldest son (now a college Freshman). I had always contemplated getting my license, and finally pursued it just before I delivered my youngest son (now a Sophomore in high school), as we were on the verge of outgrowing our home. I planned to move us and then see what happened. Here I am 16+ years later.
What keeps me going? My love for the job and adoration for St. Louis, and the beautiful homes and people within it. Every single day is an exciting adventure as a real estate agent, with new people and surprises behind each and every door. I also am a stickler for detail, greatly enjoy the contractual work, and appreciate the challenge of negotiation.
Comparing your business from back then to now, what has been the main thing that allowed you to expand your business?
Social Media was a game-changer for me. It has allowed me to intimately connect with past clients, meet like-minded people with real estate needs in my city, and give my sphere of influence a glimpse in to my professional life that they otherwise would not have been privy to. On my social media channels, I have a blast sharing and exploring St. Louis one gorgeous property and hidden gem at a time. It has been an incredible creative endeavor and rewarding labor-of-love that has enabled me to connect with people from all over the city, country, and world!
---
How do you work? (Do you wake up early, work late, communicate, what jobs do you do yourself, who do you talk to, etc.)
I am an early bird by nature, up every morning by 6AM. I am disciplined and diligently spend the 1st hour or 2 of my day at my desk completing all of my administrative tasks: email, to-do lists, responding to notifications, social media posts. After that, I try to remain accessible and flexible for my clients. As the majority of my clients can't spend time with me on weekdays due to their professional commitments, many of my working hours are in the evenings and on the weekends. That is a difficult transition for many new agents, but it works incredibly well for me. I easily adapt to each client's needs and love the flexibility and untraditional schedule of real estate.
---
When did you realize you were successful/made it and how did you feel/celebrate?
In my opinion, the 1st real taste of success came with the 1st repeat customer, and nothing makes you feel like you are on-track like receiving a personal referral from a past client. Even 16+ years later, I am so humbled when a former client shares my name with a loved one or someone calls me years later for another move. Their trust and loyalty is priceless!
Looking back, what could you of done sooner to of got to that point quicker?
Don't hesitate, just do it… dive right in! Immediately begin to build your online professional profiles and start letting everyone in your life know that you are licensed. Volunteer to sit Open Houses, master the MLS, seek phone duty, and get comfortable speaking the language of real estate. Subscribe to reputable real estate publications and read them every single morning to stay abreast of market and housing news and trends.
New agents tend to suffer from "analysis paralysis", and I was no different. They are scared to get their hands dirty as they don't feel like they know the business well enough yet. They wait for business to happen to them, rather than MAKING it happen. The fact it, you learn by DOING in this business. 16 years later, I still learn something new every single day. Embrace it. Find a mentor and pick their brain, conduct regular sit-downs with your broker, and ask your coworkers for advice.
---
What should other real estate entrepreneurs reading this be focusing on to expand their own business?
Be yourself. Identify and focus on your individual strengths, and build your business and marketing strategy around that. If you don't like to write, for goodness sake, do not create a real estate blog?! If something isn't working for you, switch your strategy. Most important: Whatever business plan or marketing strategy you choose, commit to it and be consistent.
---
What do you consider the main differences between those people who have been successful in your industry and those who have failed?
The real estate industry tends to be a rotating door. To find longevity, you must be a very self-motivated person. You have to roll with the punches, learn from your mistakes, and grow from your failures. You must take risk, follow your gut, think outside of the box, and try to distinguish yourself from the crowd. You must put your professional integrity above everything else while protecting your clients like you would your family. You must continue to prospect, even when you are overwhelmed. You also must be incredibly disciplined with money so you are able to ride out the normal cyclical seasonal slowdown periods. In the traditional Midwest market, it is not uncommon to experience drought in the 1st and 4th quarter.
---
We hope you've learnt a great deal about becoming a successful real estate agent. Make sure to reach out to Carrie Nenonen for a phenomenal and a one of a kind experience in buying or selling real estate in St. Louis!
Check out Carrie Nenonen's Facebook page here: https://www.facebook.com/CDNandtheCity/
Check out Carrie Nenonen's Instagram page here: https://www.instagram.com/cdninstl/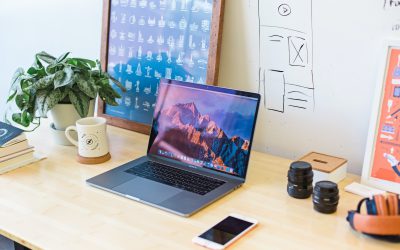 Learn how this real estate agent tripled his commissions just with social media and how you too can become a social media superstar.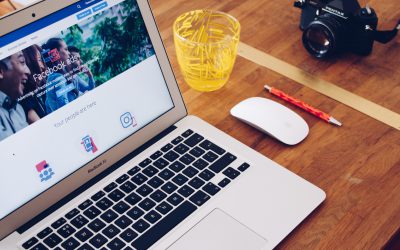 That big blue button has tempted you before right? You want to Facebook Boost your Real Estate listing. Find out why you shouldn't!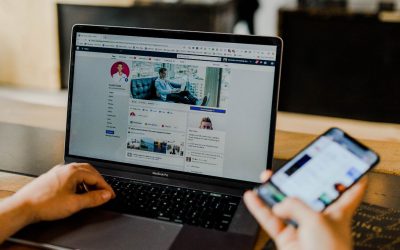 A question we get often from Realtors is "how much should I spend on social media?" Find out exactly how much to spend and how to spend it without getting ripped off!