Interview with Candy Bowen – Team Leader
Top Producing Award Winning Realtor, Social Media Influencer, Leader, Mentor, Mom, Veteran, Former LEO who proves you can run a successful business and be confident, inspirational, trustworthy, fun, supportive, and motivational to others.

Sahuarita, AZ
Realty Executives Arizona Territory: Candy Bowen Team
Candy Bowen | candybowenrealtor | bowenmoves.com
What inspired you to start in real estate and how did you motivate yourself to keep going?
After I served in the Navy, I got the opportunity to become a Law Enforcement Park Ranger for Arizona State parks. While I was a park ranger I struggled through InVitro Fertilization so that I might become a mom. Once pregnant I realized I no longer wanted to wear a gun to work and potentially risk my life while on the job for the sake of my son, Tanner, who is now five. I stayed on until I had Tanner and was driven to provide the best possible life for her children. That's when the Realtor I used to purchase my first home found and opportunity for me to work as a transaction coordinator for a large real estate company. I did that for about 4 months and learned the ins and outs the real estate transaction before deciding to get my real estate license and become a full time realtor.
My first year in real estate was amazing, I started off a showing assistant as well as securing my own clients through open houses, I did 6 a week for 3 months, and my friends and family who already trusted me. I closed my first deal in February about 3 months after working and then it began to snow ball after that and I was able to close 50 deals my first year. Also during my first year I became so excited about real estate and felt I had found my calling so I earned 5 National Association of Realtors designations, and became active in the Young Professionals Network, the women's council of realtors and the veteran's council of realtors which all led me to win Rookie of the Year in 2017.
That was the beginning and I have keep that energy and love for the real estate profession to this day.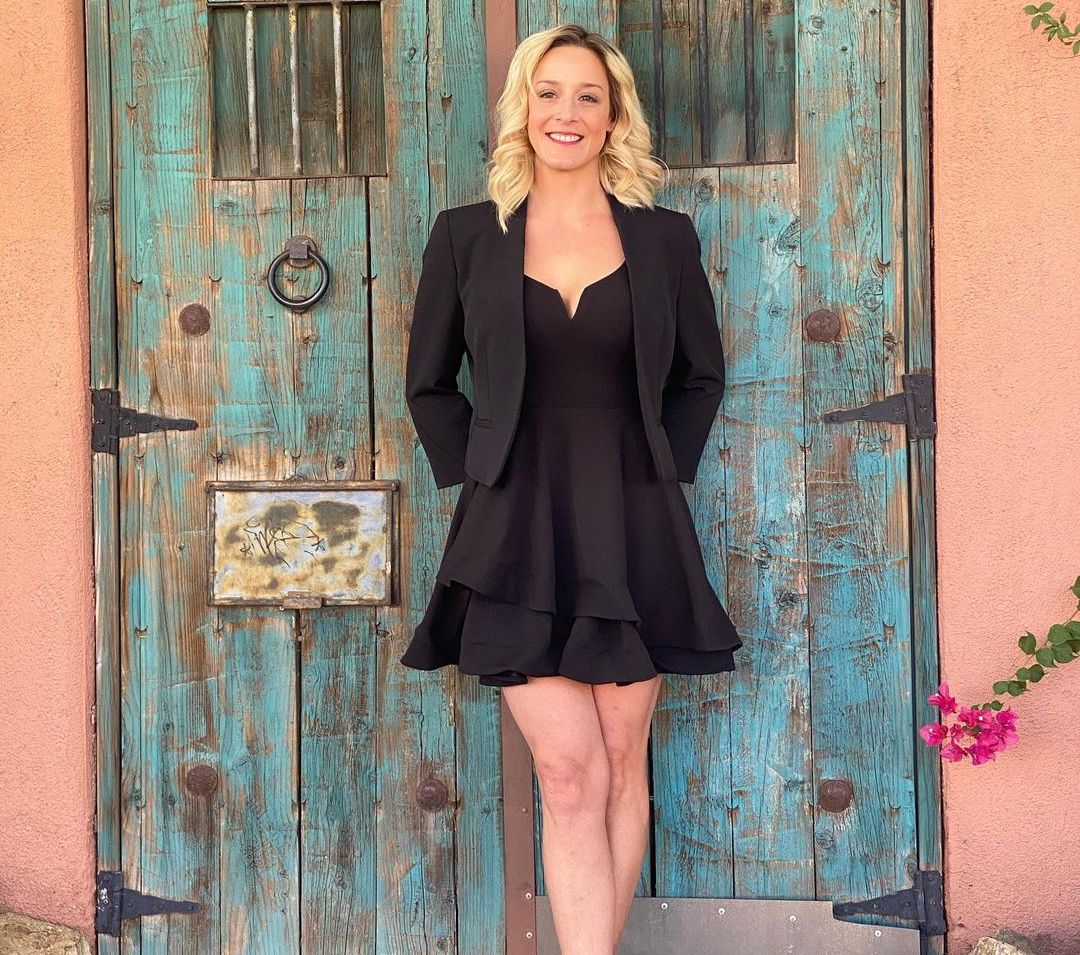 Comparing your business from back then to now, what has been the main thing that allowed you to expand your business?
I knew from about 6 months in that I was going to one day have my own brokerage so I decided rather quickly to keep an operating manual of all the things I do in a transaction to make it smooth and successful. I had a transaction system that is simple to use and makes sure I stay on track with all deadlines and client follow ups. I took that operating manual and made an assistant position which allowed me to go from 50 to 70 transactions in my second year.
In my second year, I realized through doing speaking events and training other agents in my networks and committees how to do better in the real estate business with greater knowledge of the real estate industry. That passion led me to start doing more training and speaking events and get into leadership, I served on the Board of directors for Tucson Association of realtors and Green Valley/Sahuarita Association of realtors and become the Vice Chair of the Young Professionals Network and Secretary of the Woman's Council of Realtors and started getting involved in even more volunteer and charitable work.
All this experience allowed me to become an expert in the eyes of the community, other real estate agents and leaders. So currently my team and I are in the top 25 top producing agents in Southern Arizona! My team and I closed over 160 transactions last year an on on tract to close over 200 this year!
---
What's the most profitable aspect of your business, why do you think this is and how can others apply this to what they are doing?
Our mission is to bring value to our clients, we go above and beyond in all ways. Bringing more value to our clients is what keeps them coming back. We use our knowledge of the market to make transactions go as smoothly as possible. A great example of how we bring more value with no extra cost to our seller is I purchased a moving truck about 2.5 years ago that is free for my clients to use after they buy a house or during the selling process.
I stage all of my listings at no cost to my clients using the things already in their home, instead of just giving suggestions about what they should do I work hand in hand moving, cleaning, organizing and staging a home as if it were a model home. I usually spend 4-8 hours getting homes ready to list, I feel this is my job as a listing agent and that by using my expertise of selling almost 500 homes in the past 4 years that I have an eye for what home buyers are looking for, that is why my clients hire an expert, so why not use that expertise to make sure they get top dollar for their home.
Presentation is everything, and the first time a buyer see the home is going to be on the internet. I want buyers to walk into my listings after seeing them online knowing they want to buy. I have a team that helps me stage big jobs where we need to remove furniture, organize and take things to donations. This is where my truck has come in very handy, and sellers are not just happy with my service after the deal is done, they are my raving fan because I put in the work and actually earn their business.
I hear all the time my clients say how they could not have done it without me and that makes me happy because I don't want to be that Realtor/Broker who just lets the seller get the home ready sticks a sign in the front yard and never really do any work. I feel that is my job as the expert to provide this exceptional service and leave them feeling and seeing that I do put in the work, I come over and actually help move furniture into the truck or garage or rearrange, get my hands dirty and clean, explain how this will help get top dollar.
Of course in this market a house could sell itself in any market but could they get more with an experts staging, well thought out professional photography, professional video tours, expert valuation to price the home perfectly, well timed open houses, experience negotiation skills, exceptional home descriptions and a transaction system that never misses a beat keeping everyone informed in the process? The answer always yes, and my goal is to make sure that sellers get the most out of their investment in the timeframe they require.

---
When did you realize you were successful/made it and how did you feel/celebrate?
I typically celebrate quickly and then create new goals to reach even higher I get more excited to create a plan to reach the next goal.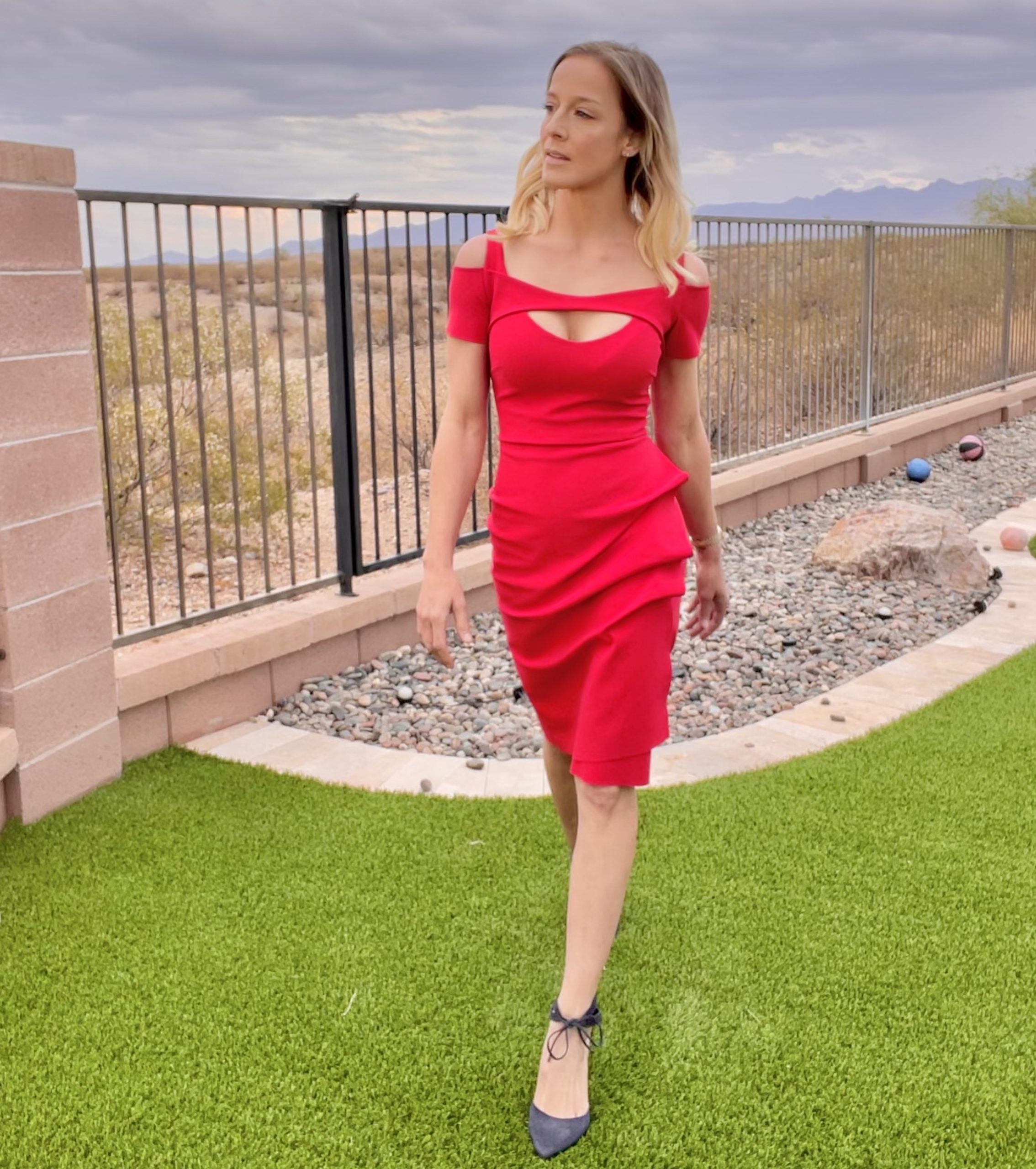 Looking back, what could you have done sooner to get to that point quicker?
I don't think I could have. I only have 4.5 years in and sold $33 million last year. Very happy with my growth and I wouldn't have changed anything about.
---
What should other real estate entrepreneurs reading this be focusing on to expand their own business?
Brand is everything in business. Everything you do in life and in business creates the brand. When part of your brand is trustworthiness getting new and continued business is easier. Take every opportunity to spread positive energy into your life and your business. When you approach life with a positive attitude, and choose to do the right thing in every situation even when it's hard, it becomes apparent to your consumer that you are genuinely invested in their interests.
Clients who feel like they are genuinely cared for are likely to refer business to you, that then builds a brand of trust into your business. Giving back to your local community is extremely important. By being actively involved and supporting your local community, you will not have to sell yourself as being a good person when people in your community see you being a good person. Visualization a key aspect in a successful brand. Visualizing gives your business direction and when you know the direction you want to the goals you need to reach become obvious.

---
How has social media and online marketing affected your real estate business? How much more success have you had now after implementing social media and online marketing efforts?

Once I decided to start pursuing more social media marketing things started to grow very quickly. It allows you to show your personality and your success all in once place.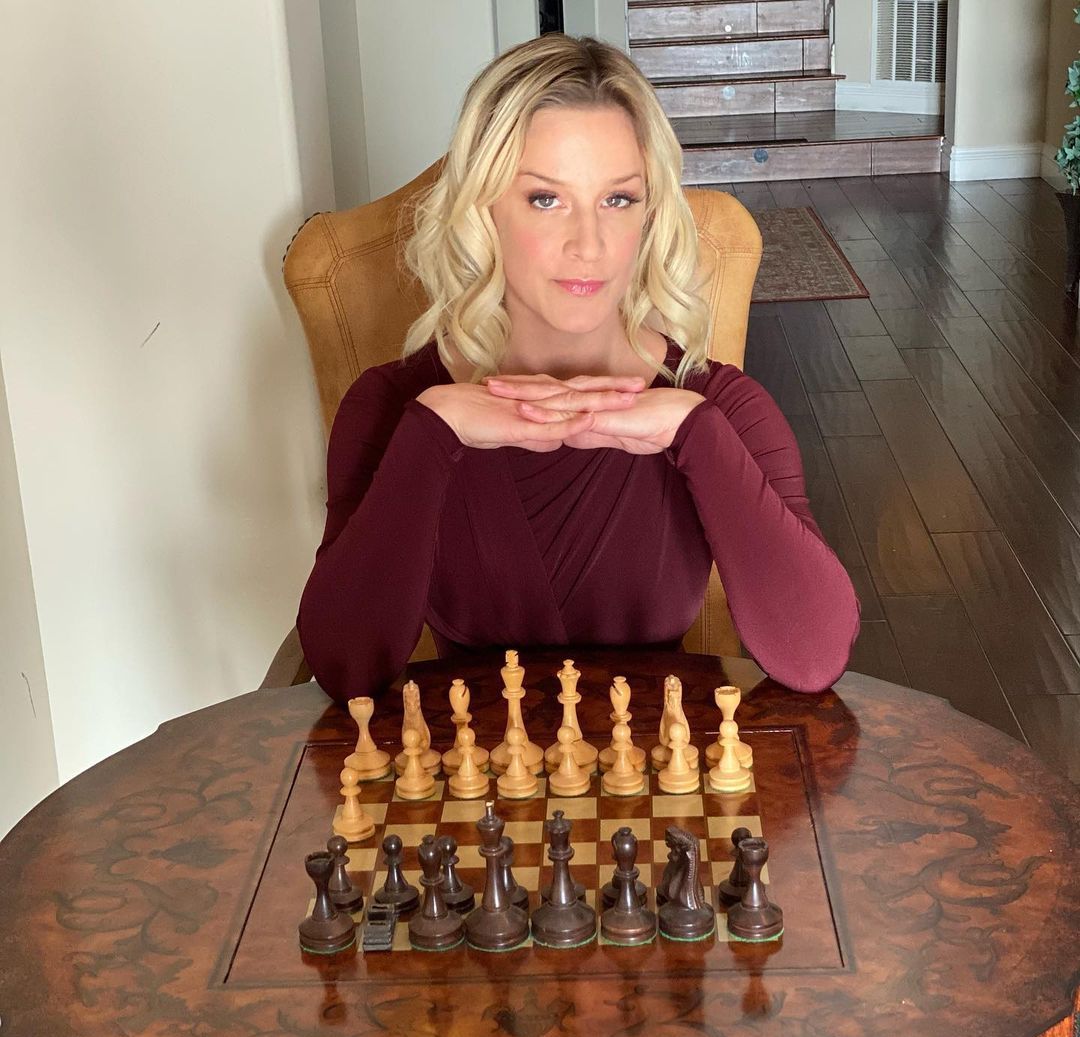 How did you build your team?

The time I was about six months into real estate I realized that I was going to be growing a team. So I started to keep an operating manual of everything I did a transaction. Once I got to the level of closing over 50 deals myself without any assistance or help I decided to go ahead and hire a transaction coordinator I split apart the part of my operating manual that was paperwork and created a job position out of that. We were able to increase our volume by 30% that year and then the following year after I was having trouble with it pregnancy I hired Showing Assistant to help me manage my showings while I was on bed rest. Escaping the idea to grow the team even more and I hired a buyers agent who last year did over 50 sales herself. I continue to grow the team now by creating trainings making videos of common parts of the transaction like writing a contract had to do Fire inspection notice seller response, how to do a comparative market analysis, How to set up a search on the MLS, how to set up an auto search on the MLS, trainings on my transaction management system etc. so when I have new agents coming on they have a library of videos to refer to after I do my initial one on one training and coaching with them. I also provide one hour of one on one coaching to my agents and we do updates throughout the week when we have difficult transactions or new things that come up, or interesting verbiage come up with or sought on an offer so we are all about being a living team model meaning we are Consistently streamlining the process and bringing that information to Agent so that everybody can be on the top of their game.
---
How did you become a good leader?

I often hear my exceptional knowledge of the real estate field, my work ethic and the genuine care for my clients is what separates me from my competition. When I got into real estate it was not long before I realized that real estate is where I was meant to work. My background of growing up a military brat living in a half dozen states, to joining the Navy, to working in bars and restaurants for a while after the navy, to moving to Arizona and completing my Bachelor of Arts Degree at the University of Arizona while starting my own website content creation business, to then becoming a law enforcement ranger, struggling through InVitro Fertilization to have my kids, quitting law enforcement and becoming a transaction coordinator for a large real estate company to finally becoming a Realtor my self gave my a diverse background where I can relate to most anyone. My down to earth, confident and friendly demeanor earns me friendship and trust with my clients.

---
What do you consider the main differences between those people who have been successful in your industry and those who have failed?

Resilience and work ethic are the main differences between a successful realtor and on that doesn't make it more than a year or two. This job is hard work and you have to be always ready to work and always available for your clients. When I started I did 6 open house and week on top of working 30 or more hour as a showing assistant for another agent in order to make money while I built up my pipeline of business. I was ready at a moments when Becca, my still very good friend, would call me to do showings for her. I was willing to put in that work for her because I valued the education I was getting while working for an hourly wage. I looked at it as a opportunity to get knowledge from an agent with far more experience than I had and it paid off big time for me.
Had I looked at in in a different way, like some agents do… too much work and not a big pay off monetary wise compare to a commission I would have never been as successful as I was. I took every opportunity she offer to me to show because while I was showing I was learning and putting things into what I call my realtor tool box of education. I would have work for her as an intern for that value I knew I was getting. Some people are not willing to put in the initial work it takes to actually learn the business. They think, I got my license now let me go make tons of money… It doesn't work like that. It takes a lot more effort than some people are willing to give to learn the ins and outs of a transaction. You have to be ready when a deal goes sideways to dig in a figure out a solution to an infinite number of problems that might arise.
I have one story that illustrates my resilience very well. I had a buyer who had been separated from his wife for almost 20 years, in Arizona if you are married and buying property separately you have to have the spouse not on the title sign a disclaimer deed in order to own property outside of marital property. So once this problem came up while we were under contract, instead of throwing in the towel, I researched the wife's last known locations and was able to reach her after quite a long search.
She informed me that she had divorced him years before with out his knowledge. I then called the court house in that town and found that there was indeed a divorce decree on file, I could not access it but I got the forms he needed and had him sign them, fedexed the documents back to the court house with a prepaid fed ex envelope inside. We received the divorce decree in just enough time to still close on time! This client and I are still in contact today, and now I have a raving fan that refers me business anytime someone mentions real estate. You honestly have to tackle ever transaction with this much energy and make sure you are doing all you can to make sure your client can close a deal.
For this reason it is too hard for some realtors to do, they don't have the drive, energy or education to make it int he very hard industry.
---
What's Your Approach To Marketing?

My approach to marketing is not to post just listing just sold, I market my self, my personality, my major milestones and my speaking events or training sessions. People all know that I am a realtor without me having to say that I am. I like to use top of mind marketing. I even purchased an old Penske truck and wrapped it with a rolling billboard that says Buy or Sell with me use this truck for free. So when my clients or community groups are using the truck, they are actually marketing it for me. I created a hashtag #bowenmoves so when the truck is posted on social media they always use the hashtag and that truck has been a great marketing tool, not only and I adding value to my clients by letting them use the moving truck free of charge for getting ready to sell, moving across town or community or charity events, but people can see that truck all over the town and my face is on it so it's branding the team.
I go above and beyond for my listings, I stage them, give advice on things sellers could do and how much value that would add, do professional photography, 3D matter port virtual walkthroughs and narrated video tours for our out of state clients. I make sure to have an open house the first weekend and when the market was not so hot and homes took longer to sale, I would do open houses every weekend until it gets sold. I always make sure that the home is correctly uploaded to hundred of sites and provide a home website for each house for clients to share on their own social media.
---
Final Thoughts

Real Estate is not an easy career, but it is a rewarding one if you are doing it for the right reasons. I love continually learning and growing, being involved in leadership and teaching other agents to grow their real estate business as well. The most rewarding part about being a successful realtor is the amount of good I can do in the community, supporting charities and using my influence to raise money or awareness to worthwhile groups and organizations.
Learn how to Become a Top Agent with the Guaranteed 5 Min/Week System
 No social media experience needed
 Free webinar seat (limited quantities)
 Learn the guaranteed 5 min/week system
 Become a social media superstar
 Constantly get new leads
 Beat the competition
 Get a special webinar deal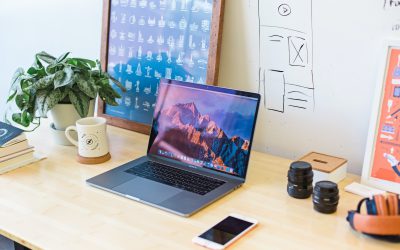 Learn how this real estate agent tripled his commissions just with social media and how you too can become a social media superstar.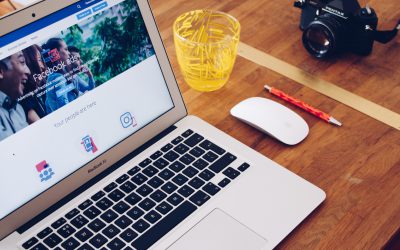 That big blue button has tempted you before right? You want to Facebook Boost your Real Estate listing. Find out why you shouldn't!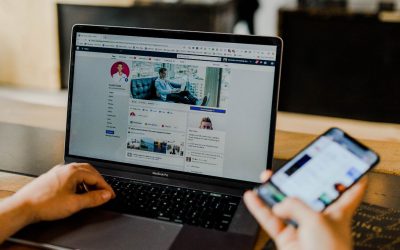 A question we get often from Realtors is "how much should I spend on social media?" Find out exactly how much to spend and how to spend it without getting ripped off!