Awesome Florida Real Estate Services On Social Media
When it comes to Real Estate, Florida is one of the most talked about and coveted areas. We recently covered the Top 20 Florida Real Estate Agents on Social Media and got over 200 shares and thousands of hit. We thought we would take it to another level and cover the Top Florida Real Estate Services On Social Media! Enjoy the list!
Check out the top list of:
Realty Brokerages
Mortgage Brokers
Home Staging Companies
Photography Companies
Realty Brokerages
Realty brokerages are where talented brokers, agents, and support staff all work together to create a property-selling machine. Of course, there is a very human aspect to sales. A brokerage cannot be successful if anyone on the team is lacking in interpersonal communication skills. This applies to spoken and written language.
In the old days, agents would sell their personalities and services on the phone or at an open house, perhaps leaving business cards with potential clients. Today, with the advent of social media, not just agents but entire brokerages must present themselves to the online public as well. They must be readily accessible and present professionalism, competence, and cordiality.  It begins with a user-friendly website that is easy to navigate, and ends with an online presence on several social media platforms. The reality is, a brokerage (or any business) cannot simply create these things and do nothing more. The Internet is a dynamic place; updates and relevant posts are essential.
These are the top six most active realty brokerages in Florida. They are busy making their presence known in Florida's highly competitive market.

#6 Berkshire Hathaway Homeservices Florida Realty
This franchise of the Berkshire Hathaway employs over 1,800 associates at 42 locations spread about 19 counties in the State of Florida. They are a full-service brokerage, handling commercial and residential sales, property management, and even title and insurance services. To say that this is an ambitious bunch would be an understatement. They are the #1 franchise in Florida, and #5 in North America within the family of Berkshire Hathaway. They are also known for their charity work, the brokerage adopted The Sunshine Kids organization, which offers support and activities for children dealing with cancer. It isn't difficult to find this information on their website, and they also include links to Facebook, where they have just short of 1,000 likes; Twitter, where they have over 1,300 followers; and You Tube, where they have nearly 300 followers and several dozen short videos that show listings.
#5 Sotheby's Palm Beach Brokerage
Sotheby's is an international company with a sterling reputation. In the U.S., there are dozens of offices and even more individual agents working directly for the company. The Palm Beach Brokerage is located on the island, and each of the 79 agents has an average of 15 years' experience in the Palm Beach area. The company as a whole moves hundreds of millions of dollars a year, and this brokerage is part of their success story. Their webpage is dedicated to linking agents, properties, and information about the area. There are also links to Facebook, where this office has just under 800 likes, and Twitter, where they have just over 1,200 followers.
#4 United Realty Group
This brokerage launched approximately 13 years ago, and it serves Broward, Palm Beach, Dade, and Orange County in Florida through 14 offices. An independently owned brokerage, this full-service brokerage is one of the largest in Florida. What is impressive about this company is the charity work they do as a whole and independently. They have participated in autism awareness events, and Melanie Brownell, their director of recruitment, participates in a local food bank and is on the Board of Directors for Haiti's Hope. Their website is limited in scope, but it does include a list of all offices and links to Facebook, where they have over 800 likes, and Twitter, where they have garnered over 2,000 followers.
#3 The Keyes Company
This goliath is yet another independently owned real estate company that has earned the coveted "Top 50 Real Estate Brokerages" in the United States honors over the years. They employ over 2,500 associates of their own and have been in business since 1926. They cover six counties in Florida: Volusia, Broward, Miami-Dade, Martin, Palm Beach, and St. Lucie. They have made savvy arrangements with other successful businesses, which boost both their sales and their capabilities to help clients. Another reason for their success is their willingness to work with a variety of clients, be it first-timers, investors, or vacation homebuyers. Their website is utilitarian, with the first thing a client sees being a market value calculator and a property search. There are also links to the company history, services, realtors by office location, leadership with biography links, career opportunities, and instructions for finding any of their offices. Also included is a blog, and links to three social media platforms. Their Facebook page has over 2,500 likes, and their Twitter account has over 700 followers.
#2 GSIG
GSIG is a brokerage with a special focus. While they serve all homebuyers, whether they be new or not, they specialize in foreclosures, post foreclosure property liquidation, and bank owned properties. They primarily serve Palm Beach and Broward County, but they have a presence that covers the entirety of South Florida. This brokerage does not limit itself to residential sales; they have plenty of commercial listings as well. This family-owned company began in 2006, and it now boasts 50 licensed real estate agents. They average $50 in sales each year. Their webpage is easy to navigate and comes with a long-running blog that is updated once a month. The content focuses on how to do things like buying a foreclosure, what to do and what not to do when buying or selling, and updates on interest rates and housing markets. The website also offers links to Facebook, where they have over 4,000 likes, and Twitter, where they have over 1,000 followers.
#1 EWM
Esslinger Wooten Maxwell (EWM) Realty International, a Berkshire Hathaway Affiliate, a titan in the field of real estate in the United States. It employs 900 people in its 10 Florida locations. Their services include not only commercial and residential real estate, but also international services and corporate relocation, and their annual sales reach approximately $2.6 billion each year. This giant has a long and prestigious history, connecting its operations and affiliations with top-notch companies in Europe. Their website is slick, easy to follow, and presents links to seven social media platforms. Most impressive are the number of likes they have on Facebook, which approaches 20,000. Their Twitter account has nearly 5,000 followers as well. Even their blog, which is connected to their website, is updated on a frequent basis. The focus in on upscale news about "new, hot" neighborhoods, trends in pricing, and the ups and downs of the high-end markets.
Mortgage Brokers
Real estate doesn't move without money. For those fortunate enough to spend cash, mortgages aren't an issue. For most buyers, mortgages are a necessity. Mortgage brokers are a link between borrowers and lenders. They assess a borrower's credit history, income, and other factors that affect ability to pay. Good brokers constantly scan the marketplace for new options to benefit their borrowers because it's their job to find the best deal for their clients. They also make a client's experience easier by gathering the needed documents, completing necessary forms, clarifying legal disclosures, and applying for pre-approval. It is the broker, not the borrower, that submits everything to the lender when all is said and done.
There is a difference between brokers and loan officers. Loan officers work strictly on behalf of the lender, often working directly within a bank facility. The licensing for brokers and loan officers are separate and specific. There is one more distinction. Mortgage bankers can be individuals or companies that instigate the mortgages; the money comes from them. It is common for those mortgages to be sold an investor. The seven brokers, bankers, and loan officers listed here have made social media an important part of their marketing toolbox.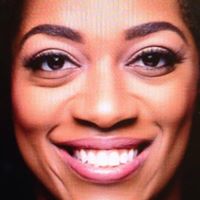 #7 Melanie Stuckey
Melanie is a branch manager and mortgage loan originator with Innovative Mortgage Services. Not only does she work to sell loans to buyers, but she also helps buyers with their credit scores as part of her services. She goes out of her way to educate buyers because of her own experiences as a first-time buyer. As a result, the many reviews she's received show the care she puts into her work. She has links to Facebook, with just under 900 followers, and her new Twitter account. To learn more about her, look at her profile on Linkedin.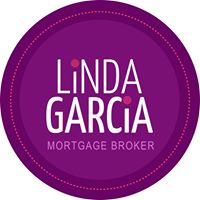 #6 Linda Garcia
Linda Garcia has been a mortgage broker and now senior loan originator for over fourteen years. Her job as an originator is to sell the loans, rather than represent borrowers. Being a good salesperson requires communication and interpersonal skills. If the originator, in this case, Linda, is good at working with people and giving them a fair deal, she will be successful. She is in business for herself, and owns Mortgages by Linda, which has been a success for nearly four years now. As she states on her website, her goal is to give individualized attention to her clients. She has links to Facebook, Twitter, and with a little research, her Linkedin site may be found as well.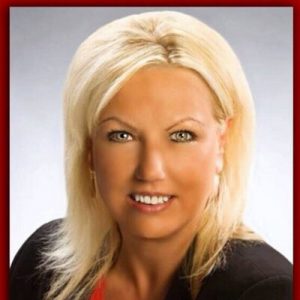 #5 Brenda Rogers
Brenda has been a mortgage loan officer and branch manager for various companies over her 16 years of experience. Currently, she is the branch manager at Skyline Home Loans in Florida. Her company has been ranked among the top 50 companies in the nation by Mortgage Executive Magazine several years running. Her page on the company website has links to Facebook, where she has nearly 1,300 followers, Twitter, Linkedin, and Youtube. Most of her material has to do with rates, loan products, and tips for homeowners and buyers.
#4 Mike Smalley Team Waterstone Mortgage
Mike began his working life as a professional baseball player, but an injury cut that dream short. Not one to let stumbling blocks get him down for long, he jumped into the world of mortgage lending. He was the youngest feature speaker at the Mortgage Success Source Business Plan Conference, and since then, he's spoken at several other events. In total, his experience as a mortgage banker comes to approximately 12 years. Now, he is the area manager for Waterstone Mortgage Corporation. His is a "wholly owned subsidiary" of the company. On his website, he hosts links to Facebook, Twitter, and Linkedin.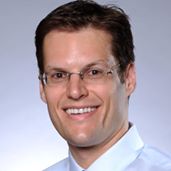 #3 Sean Stephens
Sean is a sixteen-year veteran mortgage broker who is humble about the fact that he is president of Metroplex Mortgage Services (he doesn't post it anywhere on his sites, but the information is available on BBB's site). This company was incorporated in 2001, the year his career began. His website has links to six social media sites, and each has a modest following (with YouTube being the most successful with over 460 followers). What is most impressive are the customer comments left at various sites. On the company's Facebook page, there are 44 reviews. All the reviews are 5.0 and contain consistently positive comments.
#2 Racheli Mortgage Lending
Racheli Refael (Smilovits) is a mortgage broker in South Florida since 1995. Her brand is Loans 4 U. When it comes to mortgages, the person you want to know is Racheli because "talking to Racheli is like talking to 100 banks!" as one of her clients said. Racheli has served over 1,000 clients in Florida and beyond. Some of her international connections may come from her years abroad as a college student at Tel Aviv University. This ability to adapt to more than one culture helps a great deal with Florida's diverse population.  Whether you are buying or refinancing choosing the right program is far more important than simply finding the lowest interest rate.  Her website has and active blog and links to the usual sites, but her blog and each site is quite active. Her Facebook account has nearly 2,300 followers and her Twitter has over 1,000 followers. In each case, she posts helpful tips and advice in a question-and-answer format. So Remember~~when it's time to run the numbers and discuss your specific needs, reach out to her, she will make the time to serve you and your referrals! www.MeetRacheli.com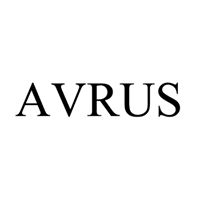 #1 Steve Arvus
Steve is the president, lender, and broker of Arvus Financial & Mortgage Services, Inc in Boca Raton and West Palm Beach, Florida. He has been in the business since 1975, starting from the bottom, earning and education, and working his way to the top. Now, he brings his experience to all aspects of the business. His business has grown to cover Florida, Georgia, and California, but he is still based in Florida, where he began. In his mission statement, his company places customer service first. On his website, he has links to five social media platforms. He has a Linkedin account for his business and for himself, a Facebook account with nearly 5,000 followers, and a Twitter account with over 8,000 followers.
Home Staging Companies
Real estate agents are in business to sell homes. There are several tools at their disposal to move their properties quickly, such as creating positive relationships with clients, an active web presence, and appealing images of said properties. When it comes to selling the average home, most agents can hire a photographer, post their listings, and rely on word-of-mouth for referrals. The game changes, however, when the properties in play are multimillion dollar prizes.
When large amounts of money are at stake, not only does the photographer play a crucial role, but so does the staging company. A staging company is comprised of artists who have been trained in interior design. The company also has either a vast warehouse filled with items for reuse or contracts for rentals in order to make an empty space look like perfection. The point of staging is to make an architectural gem look like a masterpiece. If a property has commanding views, an in-demand location, and a look straight from the cover of a high-end magazine, there will be multiple offers.
The following seven staging companies in Florida have at least two things going for them; they have a reputation for excellence and an active web presence. Some are new to the field but are already making waves, while others are veterans with a practiced touch. Another thing to note is that while most home staging companies focus on big listings, there are some who focus on middle-income listings as well, as the staging concept catches on with more and more people.
#7 Captiva Design
Bridget King, and interior decorator and home stager who has owned this company since 2005. Rather than focusing on high-end real estate that is largely vacant, Bridget prefers to work with residential homeowners who still occupy their space. She is willing to work with the homeowners, using their items, rearranging, removing items, and/or adding rented items to make the space look its best. In addition, her services include "staging to live," which means offering advice and suggestions for making a room (or a house) look and act more functional and beautiful. Of her four social media links, Instagram is the one she leans on the most for posting beautiful pictures of her work.
#6 Home Staging Concepts
Sandra Holmes had been in the business for approximately 15 years when she decided to strike out on her own. Now, her business has staged over a billion dollars' worth of real estate in the past 12 years. She is currently President of the International Association of Home Staging Professionals. This is an international title. Rather than rent items from secondary sources, she owns a large warehouse, filled with items in different styles and color schemes for her company's use. She uses several social media platforms, but Facebook is her primary site. There, she posts pictures, advice, and updates.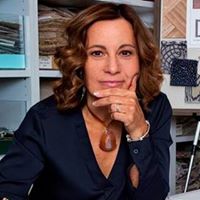 #5 Amada Webster Design, Inc.
Amanda Webster began her interior design career in 1987 and formed her own company in 1993. Born British, she has had dual citizenship for over 20 years. She focuses on commercial buildings and luxury residences along the east coast of Florida and into the Caribbean. Her company employs 11 people, including designers and production staff. Like many successful professionals in her field, she has won a number of awards and has been showcased in a few magazines of note. Her website features five social media links.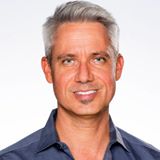 #4 Home Staging Pros
Brad Fletcher has been owner and lead designer of Home Staging Pros for a number of years now. He offers a "Key Room Staging Package" if a residence is vacant. The philosophy here is to spend money where is matters; rather go to the expense of decorating every room in the house, he focuses on key areas. He also works with occupied homes and vacation homes. What sets his company apart is the number of national awards he has won. In 2015 and 2016, he won the Home Stager of the Year from the Real Estate Staging Association in the United States. He is also in the running for 2017. He appears to be new to social media, but he has made his presence known on Facebook, Google+, and YouTube.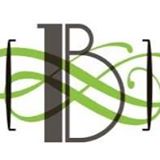 #3 Bella Casa
Lisa Pelc owns and leads a team of creative stagers and support staff in making homes beautiful. A 15-year veteran, Lisa was recently appointed President by The Real Estate Staging Association in the state of Florida. She gave up her career as an Industrial Engineer in Texas to pursue her dream of a more creative career with flexible hours and interpersonal connections. Her company staged a short-lived program on television called Zombie House Flipping, appeared in print articles, and she has been a regular on radio. In addition to more traditional media, her website features links to six social media platforms.
#2 Sterling Home Styling
Michelle T. Sterling founded this company, which is a division of parent company, Sterling Luxury Group. She is a graduate of Wellesley College and the University of London, and has been certified in her field for 16 years. Michelle has been featured in over 30 publications, some print and some web-based. Hers is an international business, based in Miami. Sterling Home Styling services are available in Miami, New York, San Francisco, Los Angeles, and Dubai. Her award-winning services are accessible through five social media sites in addition to her website.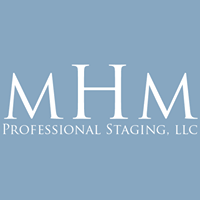 #1 MHM Professional Staging
Megan Morris is the founder and CEO of this very successful company. She began staging work approximately ten years ago, and she has published numerous books on the subject of staging and interior design. In addition to belonging to a number of professional and nonprofit organizations, Megan has expanded her business to incorporate staging (both formal and informal), design (including television), and events. The business is based in Orlando, Florida, but she also offers virtual services. She offers links to five social media platforms, and she has been featured on seven different television programs. It is safe to say that she's at the top of her game.
Photography Companies
The world of real estate photography has changed significantly in recent years. There seems to be two camps. Today, some clients are looking for more. With the advent of drones and more advanced technology, many agencies offer 360◦ panoramic views and aerial shots. It isn't surprising then, that many leaders in the game today have backgrounds in IT. While some of these services may cost more, agents who have multi-million dollar listings appreciate the ability to show their properties in their best light. Then there are the high-end client who looks for the best photographers available to just take the best pictures possible, rather than creating the flashiest presentations.
Another aspect of technology that has changed the face of these photography specialists is social media. While some agencies still only offer a website to entice clients, newer, sharper agencies exploit the possibilities that these platforms may offer. As this list of the top 12 Florida-based agencies shows, talent, hard work, and technological savvy combine to create a fantastic profile.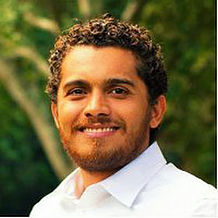 #12 Jose Cantanhede Photo
Jose began his love of photography at an early age and completed his degree in Brazil before moving to Florida to practice his craft. He offers real estate and commercial as well as architectural photography. His growing business is built on old-fashioned, solid talent, rather than the latest technology, but he has created some social media platforms as an outreach. His most successful is Instagram.
#11 Devore Design
Vic Devore is the president of this up-and-coming agency. His background is in ecommerce and digital marketing, so this new step is a natural for him. His website sports links to no less than 11 social media platforms in addition to an active blog on his website. Most his sites are new, but where he finds the most success is a site called Vimeo, where he has over 1,000 posts and counting.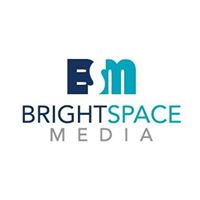 #10 Bright Space Media
This agency has been in operation since 2013, but their online presence began in 2015 with a website, several new social media sites, and a blog. In that short time, they have gained clients such as Keller Williams Realty and Berkshire Hathaway Home Services. This impressive lineup is due in part to the quality of services offered and to the skills of the owner, Jason Page.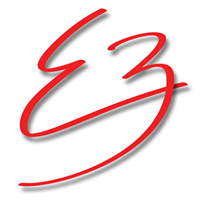 #9 Edouard Zak Photography
This agency offers full-fledged photography services, but when it comes to real estate images, they are truly unique. In addition to offering drone-generated images, Edouard is a licensed helicopter pilot, so the client has an option to go with manned or unmanned aircraft. His site includes social media links, and a link to a page filled with tips on how to prepare a property for a shoot.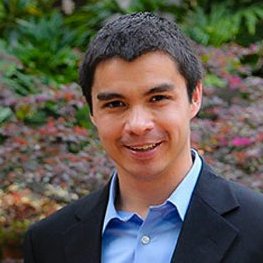 #8 Harry Lim
Harry is no newcomer to photography, but his approach lets him learn something new every day. On his blog, he posts before and after pictures, showing how a bit of staging can make all the difference. While his main trade is in photographing vacation homes and other real estate, he also makes video tours of high-end properties as well. His page links to six social media sites.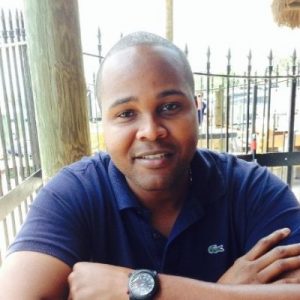 #7 Elevate Your Travels
Michael Jerome, a graduate from Design and Architecture Senior High and FIU simultaneously, has had an impressive line of take-charge career choices. In his latest endeavor, he is using his education and experience to offer photography and virtual tours for his clients. Although he his ownership of the company is relatively new, his Facebook has over 8,000 followers, and his Instagram has almost 19,000 followers. He knows how to get the word out!
Check out Michael's amazing website here: https://www.elevateyourtravels.com/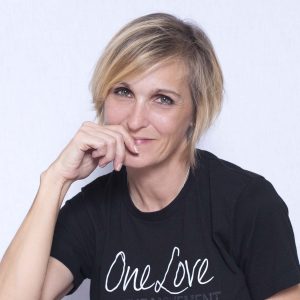 #6 Yvette Waters Photography
A 25-year photography veteran, Yvette is quite knowledgeable about presenting real estate in its best light. She also expresses her creative side with Orlando arts, events, and portraits in addition. She also serves on the board for her local chapter of Habitat for Humanity. Her website has links to five social media platforms.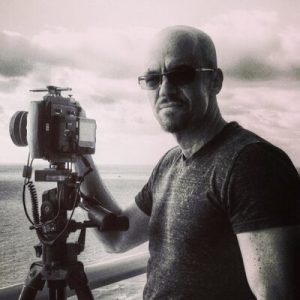 #5 Grossman Photography
Barry Grossman, the owner of this agency, is at the apex of his art. With is 23 years of experience, focusing on architectural and interior design, his work has been published in several high-end magazines such as Architectural Digest and Luxe. He doesn't offer video tours, but his photographs have earned him respect and a solid reputation. In addition, he makes himself accessible through four different social media platforms.
#4 ECTV Photography
This successful agency employs several photographers, videographers, and support staff, including a dedicated social media specialist. They boast over 250 clients, including some of the nation's most exclusive, like Berkshire Hathaway. They offer traditional photography, virtual slideshows, videography, Google Earth videos, and instructional packages. Of all the six platforms they use, they are most present on Vimeo.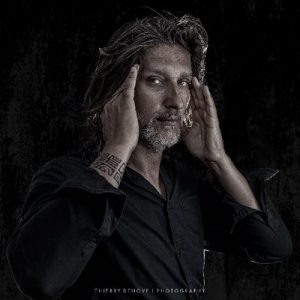 #3 Thierry Dehove
Thierry trained in Paris, and has lived in several places around the world, which gives him a unique perspective. Now settled in Delray Beach, Florida, he focuses on architecture, commercial, yacht, and residential photography. That is not the extent of his talents, however. He also does commercial, editorial, portraiture, and nature photography. Thierry has won numerous awards and publications over the years.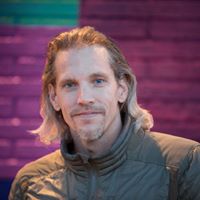 #2 Mike Butler Photography
Mike is a 20-year veteran of photography and has made appearances on reality television programs such as Small Space Big Design and Office Spaces. His primary business is in architecture, commercial, and residential photography, however. His website is slick and easy to use. The links to his four social media platforms are active and well-used; especially Facebook, where he has nearly 3,000 followers. In addition to his public work, he dedicates his time to running a nonprofit he co-founded, called "The Elastic Mind Project" which brings the arts to children in Bogota, Columbia.
#1 Rick Cooper Photography
Rick is a 37-year veteran when it comes to photography, filmmaker, and producer. While he does much more, currently he specializes in architecture, commercial, and residential photography. Clients include Sotheby's, Keller Williams Realty, and Berkshire Hathaway Home Services among others. In 2015 and 2016, he was voted best of Houzz. He has a truly fascinating career, spanning world travel, television and cinema, and charitable work. In the past three years, he has begun to branch out into social media, linking to five platforms on his website.
---
The list of The Best Florida Real Estate Services On Social Media was based on research done by our social media and real estate experts. The activity of the company, engagement, follows, quality of posts and many other variables were included in the research.
---
What to read next: A Realtor's Guide to Understanding Millennials' Real Estate Needs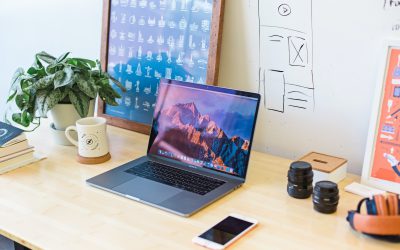 Learn how this real estate agent tripled his commissions just with social media and how you too can become a social media superstar.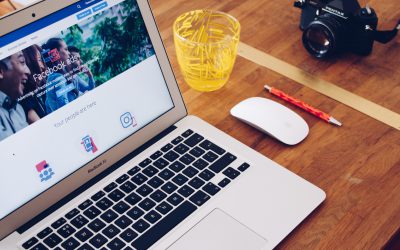 That big blue button has tempted you before right? You want to Facebook Boost your Real Estate listing. Find out why you shouldn't!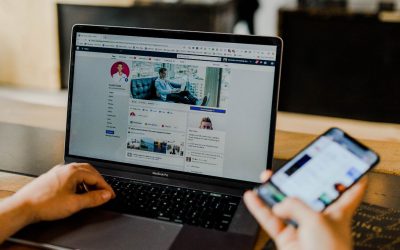 A question we get often from Realtors is "how much should I spend on social media?" Find out exactly how much to spend and how to spend it without getting ripped off!